Its been a long time since i have covered commodities on the blog. Last we had called a top in brent crude way back in 2012 and also had picked it precisely way back in 2008.
Currently we are seeing a big triangle breakdown on Brent Crude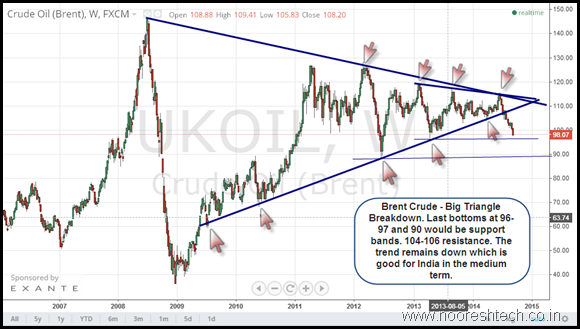 On the downside 96-97 and 90 remain supports but it would be tough for crude to scale above 104-106. This augurs well for Indian Markets fundamentally in the sense we are not seeing a big spike in crude so better inflation, lower oil prices and bla bla.
But if we try to plot a chart of Nifty and Brent its very tough to point a direct co relation in prices.
Below is the chart. Do post your comments.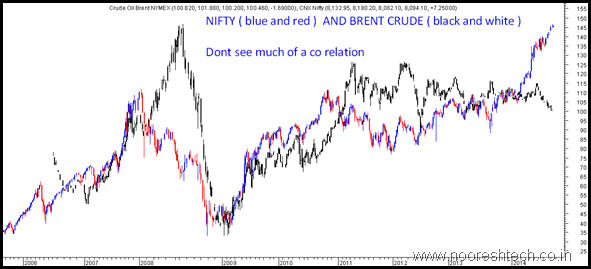 Cant see a co – relation ? do you ?