Just released an interesting detailed report on Global Indices/Nifty View and Technical Picks for subscribers of Technical Traders Club 
One of the charts in the report.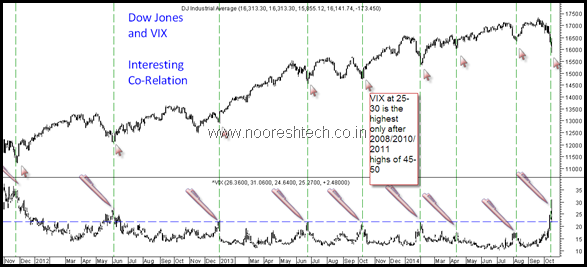 Dow Jones and VIX have an opposite co-relation.
VIX has hit 25-30 levels yesterday and this is the highest in last 2-3 years.
The maximum VIX was seen at 60-80 in 2008 and 45 odd in 2008/2010/2011 with all the bad news.
We believe in the short term we are bottoming out over the next few sessions in Dow Jones.
For Nifty View and Technical Stock Picks – Technical Traders Club