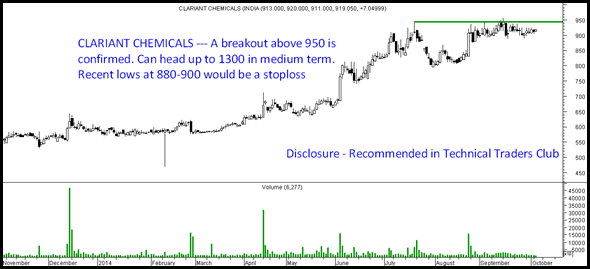 -> Clariant Chemicals has confirmed a breakout today with volumes and sustaining above the 950 mark.
-> Can be a medium term pick for upsides to 1300.
-> Stoploss closer to 880-900.
Disclosure : Like the stock fundamentally too and recommended to Technical Traders Club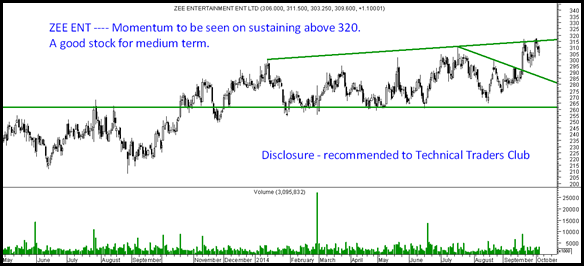 -> Zee has given a lot of whipsaws and reversed from the 300-310 mark almost 4-5 times in past few months.
-> This breakout momentum if continues can take it to 350 in short term and 400 –450 + in medium to long term.
-> Looks interesting wth a medium term perspective.
Disclosure : Recommended at 298-303 in Technical Traders Club
A stock which is on radar for a breakout confirmation is Federal Bank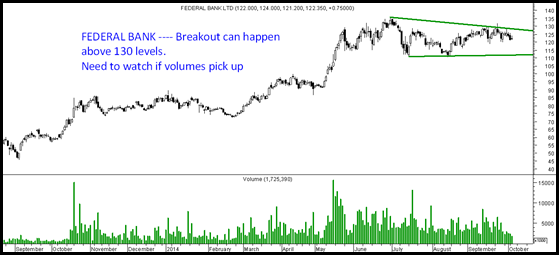 Do have a look at our new product – Technical Traders Club
We are planning a training session in Mumbai on November 1-2. Interested people can mail nooreshtech@analyseindia.com or call Nooresh 09819225396 or Ankit 09899899989
Please do read the disclaimer