Hi,
For all our technical analysis training programs please fill the form below.
With Whatsapp groups now increasing the members per group to 100 we will be making a few groups of our participants as well as those who have not joined our google group can do so.
( Only for ex-participants of the Technical Analysis Training )
Once this is done we can soon plan for meet-ups in Mumbai and other cities.
We had a training session in Mumbai this weekend and it was heartening to see people want to learn and ready to spend 16 hours in 2 days plus the travelling.40% of the participants below were not from Mumbai but other places like Pune, Ahmedabad,Surat,Hyderabad , Madhya Pradesh. ( Best of luck and thank you all for making it all the way. )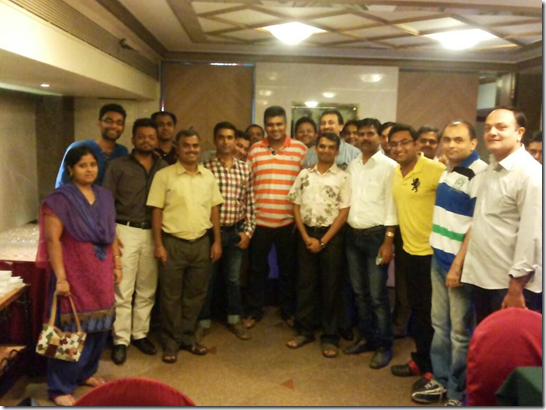 We are soon planning a session in Bangalore and possibly Hyderabad. Will post the details soon.
( If you are interested or want a similar session in your home city  mail me on nooreshtech@analyseindia.com )
A timepass read to start the day
->  If Other Industries Were Like Wall Street  - http://www.fool.com/investing/general/2014/11/14/if-other-industries-were-like-wall-street.aspx#.VGZ5cl3EstM.twitter