In todays #CNBC Investor Summit this is what Mr Rakesh Jhunjhunwala commented or as it is mentioned on moneycontrol.com
Nifty will hit 1,30,000 by 2030: Jhunjhunwala
Read more at: http://www.moneycontrol.com/news/market-outlook/nifty-will-hit-130000-by-2030-jhunjhunwala_1242870.html?utm_source=ref_article
This is what excites people 🙂
Only this Sunday i was tweeting about how a #Sensex targetting 70-77k by 2018-2020 is not a big extrapolation. This has been taken ahead by extrapolating it to 2030 !!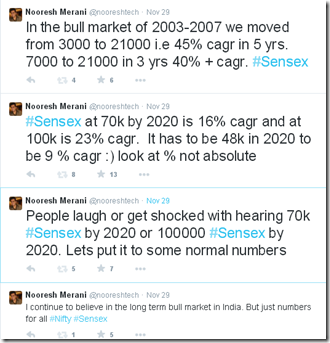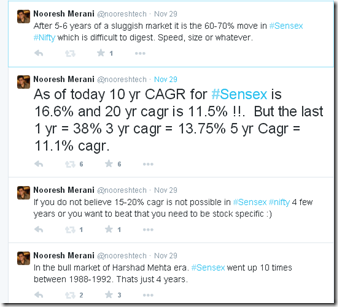 When RJ says 1,30,000 Nifty it implies a 18% cagr growth which is just an approximation of last 30-35 years. ( well which itself is wrong coz of 1979-1992 Sensex went up 45 times. Never happening again )
This is the power of compounding. You can keep increasing the time frame for obscene targets 🙂
"  The most popular software for writing fiction isn't Word. It's Excel  "
The last such attempt to make a futuristic extrapolation was Love Story 2050 :). You can google about the superhit movie results.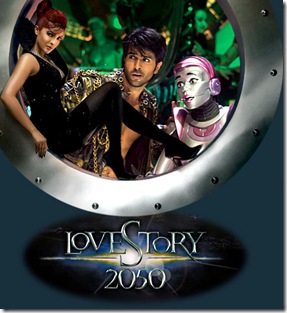 Do remember that during the last 30 years we have got 60% absolute falls 3 times and many 30% corrections. This is what one needs to worried about 🙂 all the time.
It does not mean am bearish but its always good to be cautious and alert in markets 🙂 all the time.
I stick to my extremely bullish views presented in March 2014 – Indian Elections Report  and still stick to the view of Increasing allocation equities as part of networth with a view of next few years.
But do remember there will be corrections and dips and do not get excited by a 15 year projection and take a 15 day trade or a 15 month investment without enough research !!