This is an interesting observation and remind me back of the days. Had started blogging in 2004-2005 with orkut and then this blog.
This is the chart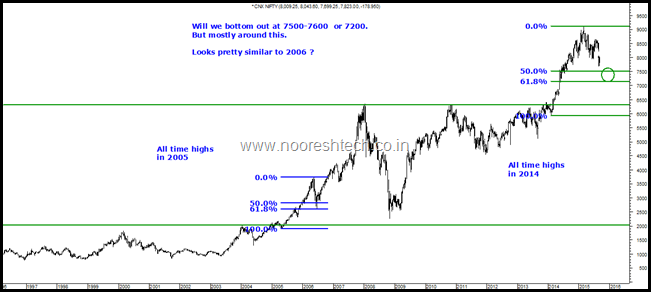 Nifty will it bottom at 7500-7600 or even go to what people talk about 7200. I dont know but my bet is 7500-7600 so am invested totally.
This is my old post in 2006
http://www.nooreshtech.co.in/2006/06/sensex-bounce-from-8800-8950-range.html
This could be wishful thinking.
This set of tweets will show my strategy as to why am totally invested today. Will leverage either in extreme panic or on momentum reversal.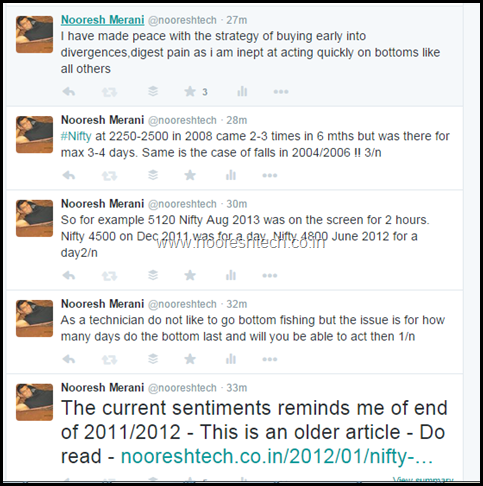 The big risk to this strategy is what after an interim bounce this is not Oversold and a Correction in a Bull Market ? What is this is 2008.
This is what helped me decide in 2008. It did hurt but did not get killed.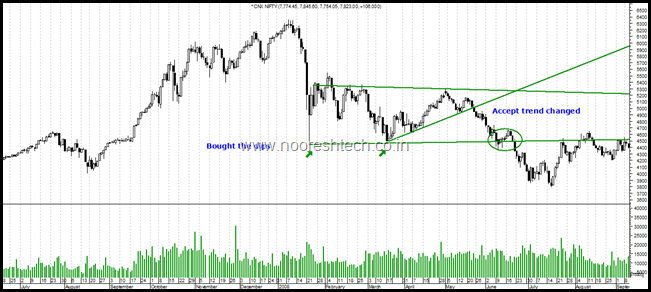 Conclusion -
If you have faith in the medium to long term trend - Buy and Hold.
Be ready to digest interim pain. Not all stocks will bottom when Nifty does and not all will make new lows. So spread out your cash deployment and also be ready to deploy rest on reversal.
Also review after 3-6 month.