Every few weeks I just go through various global indices. Was marking out a few charts and breakouts.
Some observations
Many global indices have broken out in the last 3-12 months.
Quite a lot of them have rallied more than 10%.
Some of the indices are at 15-20 year highs also.
Dollar Index is at a 2 yr support. Will this be a false break like it did at the top or a major trend change.
Some indices like Brazil are on verge of major long term breakouts.
Nifty is not the only index which has rallied or rather it is one of the slower movers.
Just some quick charts

Dollar Index at 2 year support
Thailand – Getting close to a 20 year breakout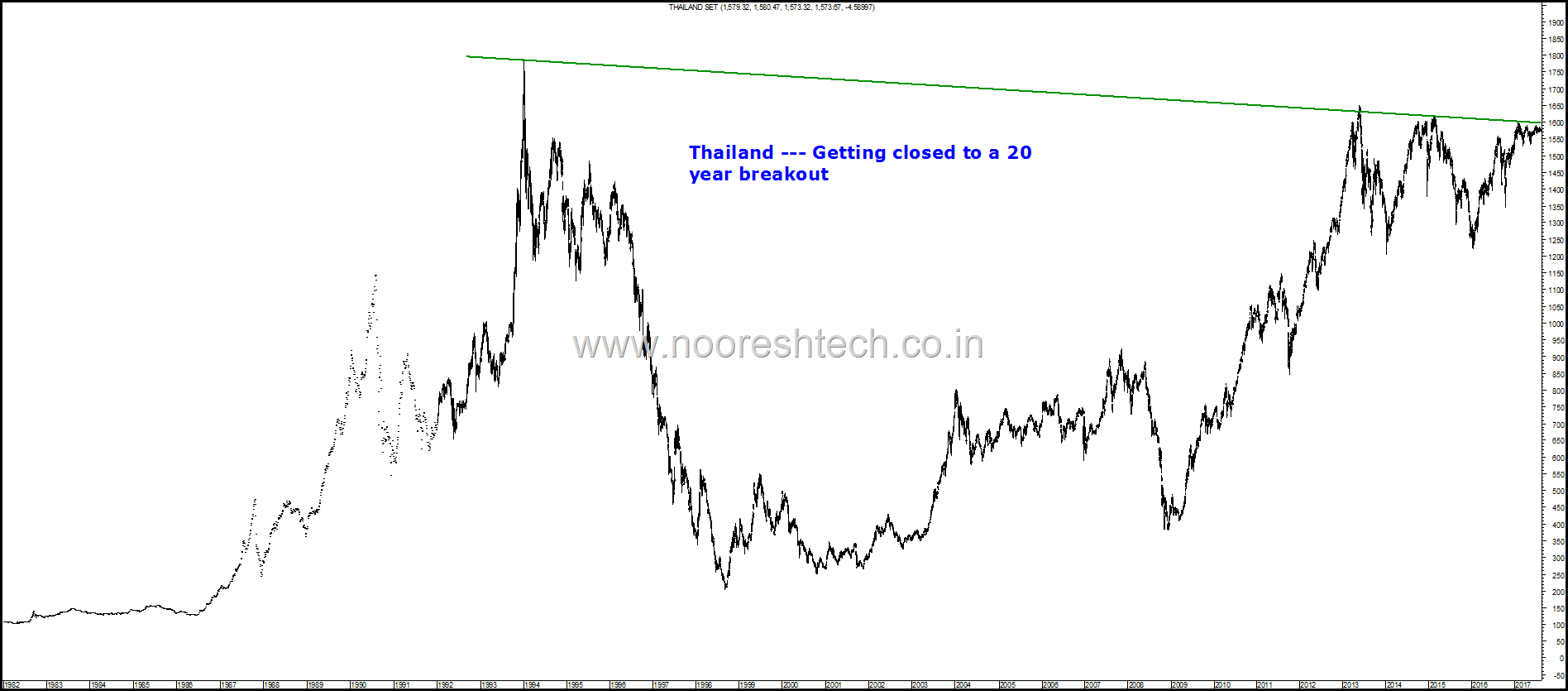 Taiwan – Makes a 20 year high finally.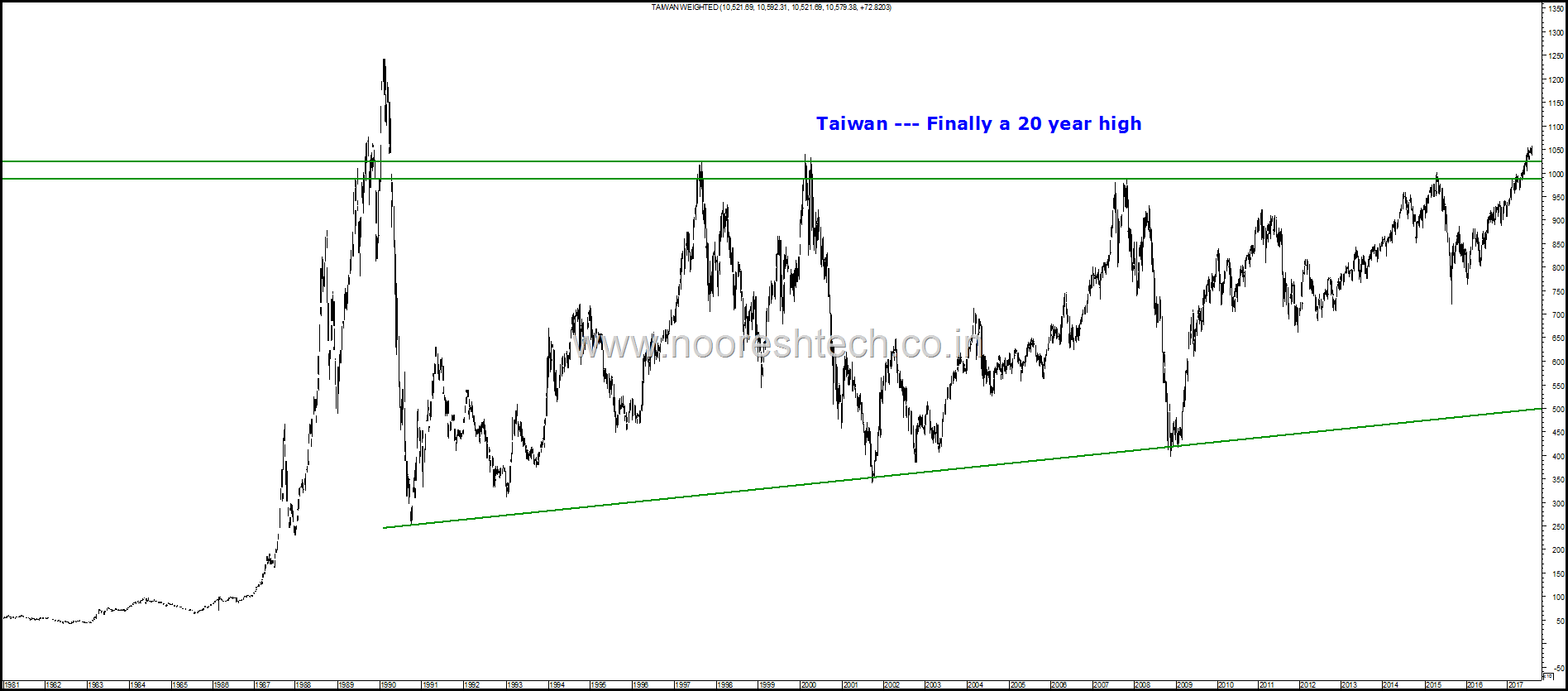 China – The only one which is struggling the most.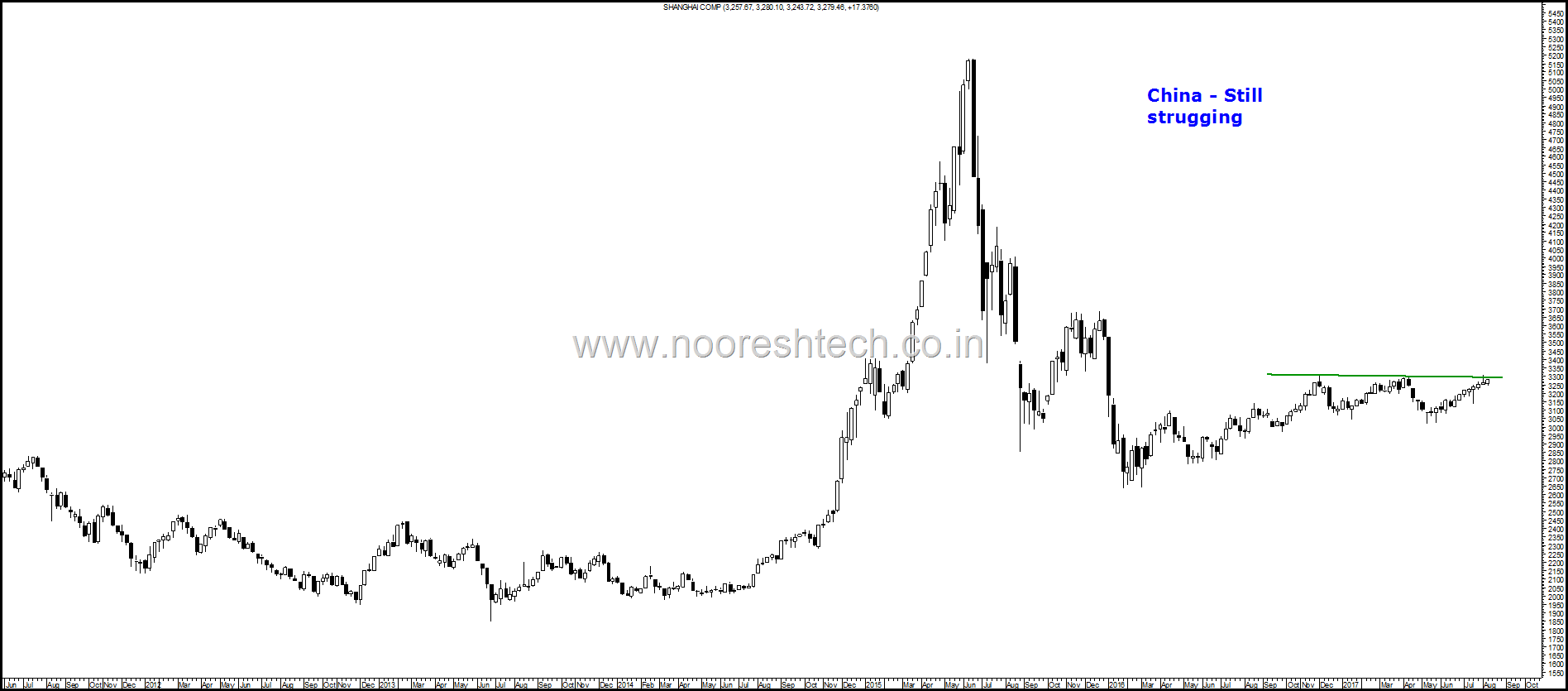 Korea – A major breakout in 2017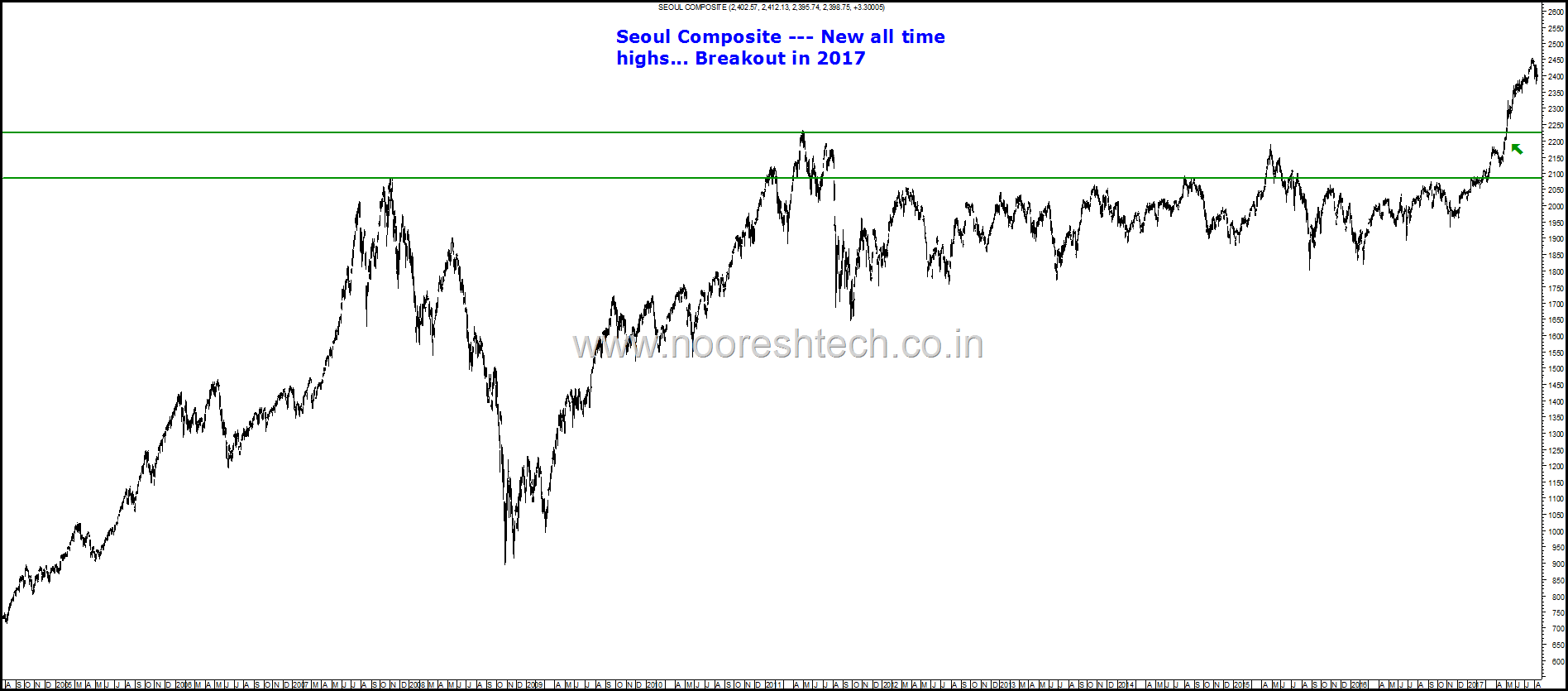 S&P 500 – Up more than 20% since the breakout in mid of 2016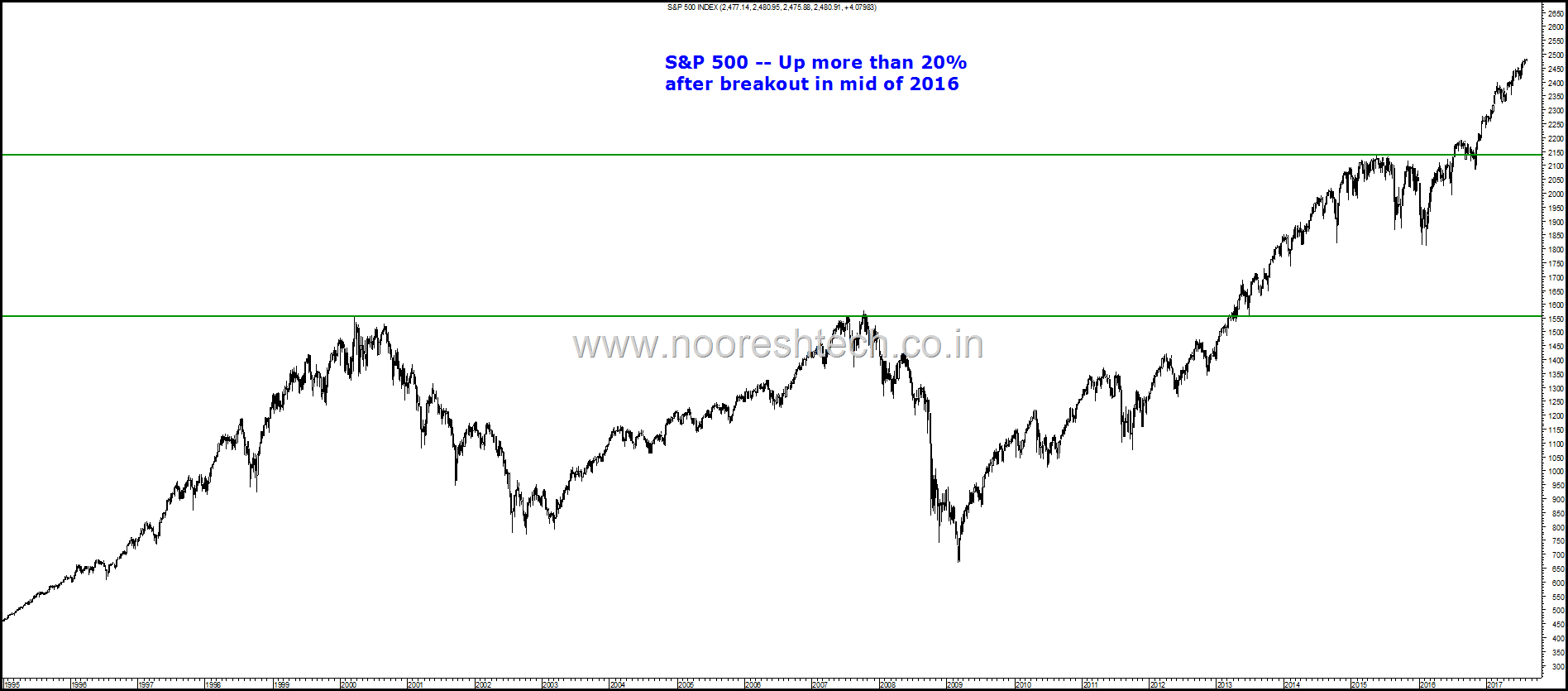 Russell 2000 – Up in all time highs but underperforming the Dow Jones and S&P 500.
Nikkei – Yet another attempt at a 20 year resistance.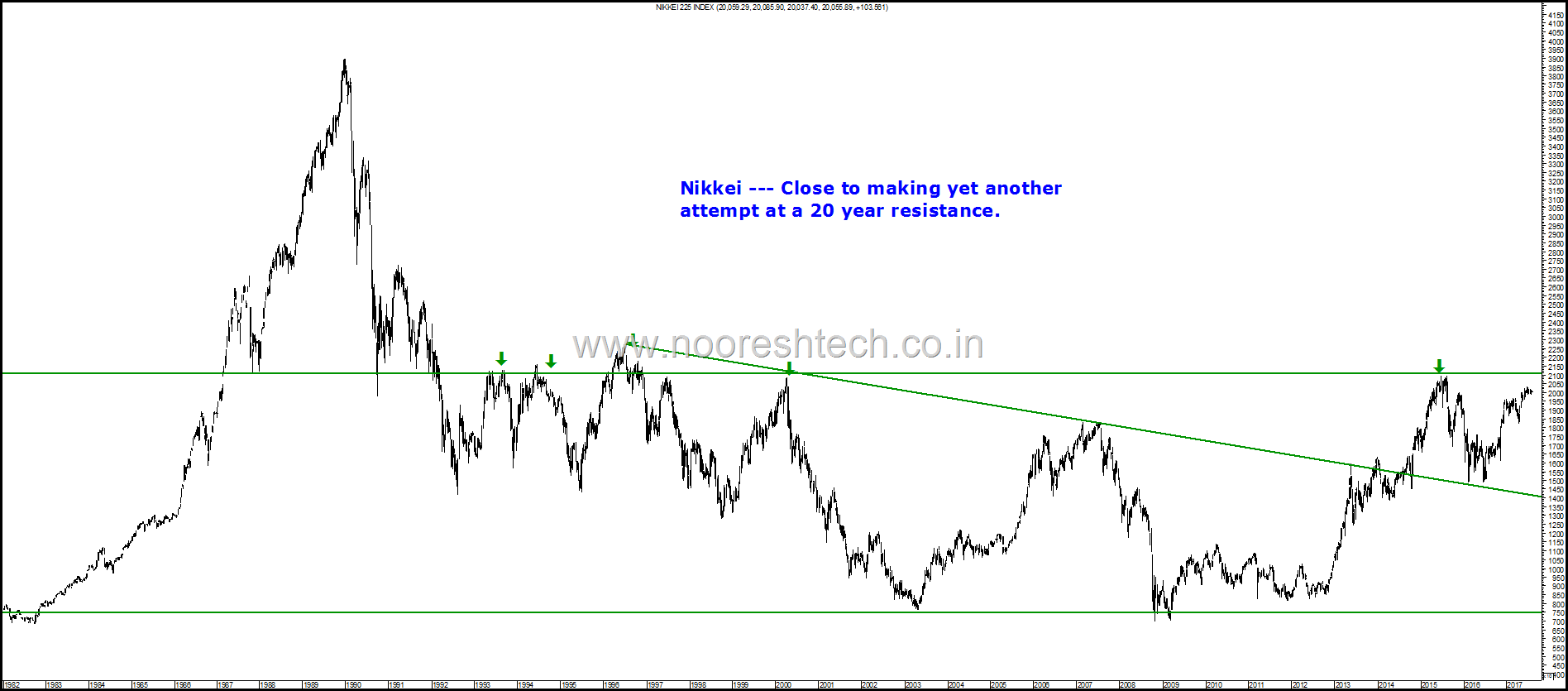 Nasdaq 100 – Up 40-45% since crossing 2 year highs. The best performer.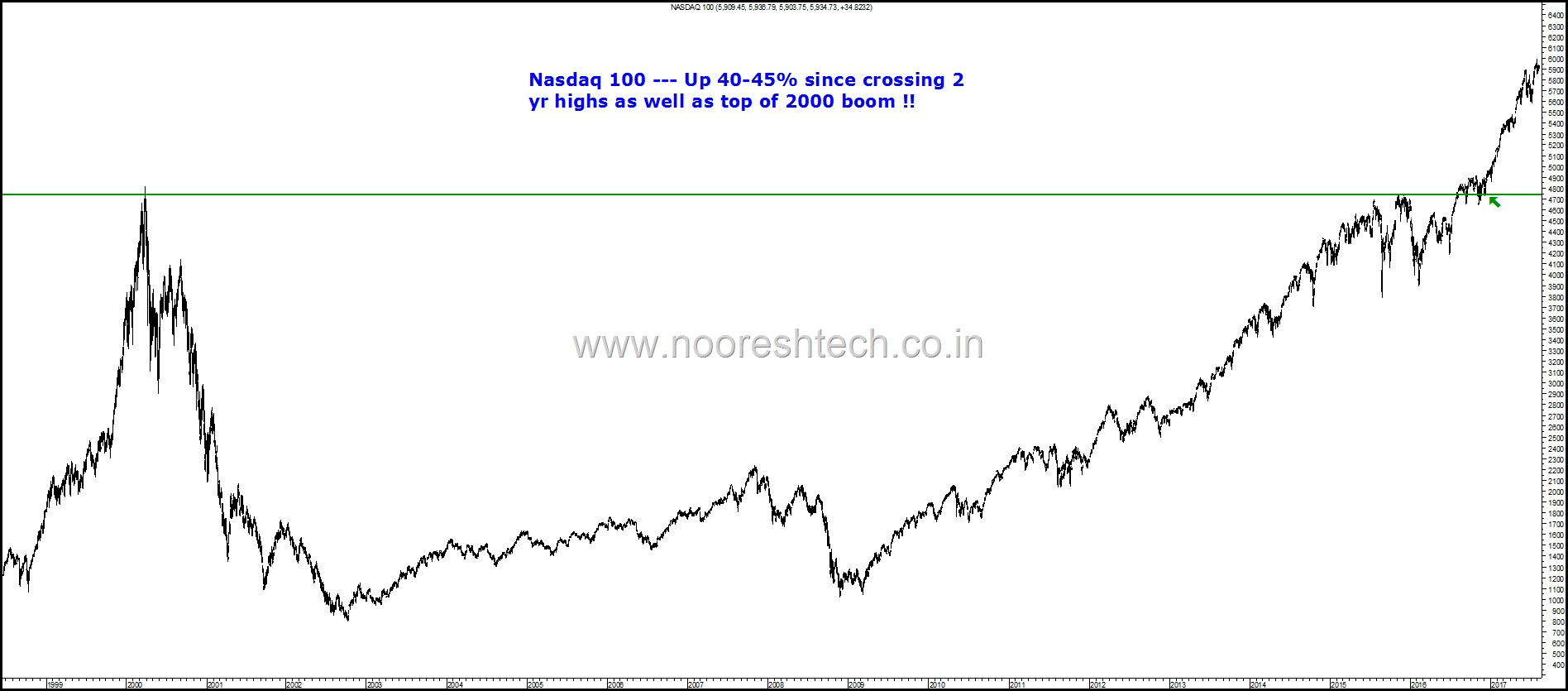 Hang Seng – Yet another attempt to breakout 2 yr highs.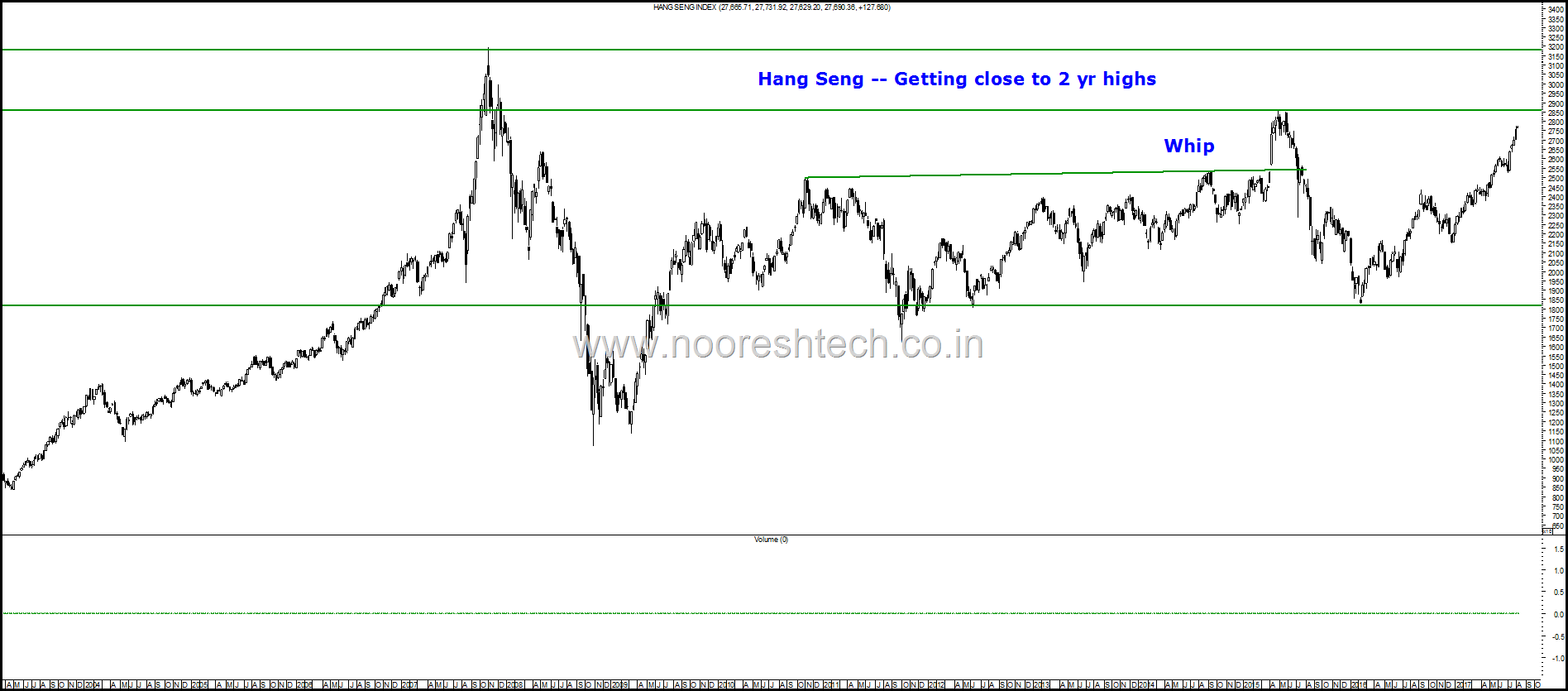 FTSE 100 – Sustaining above 15 years high but not catching momentum like others.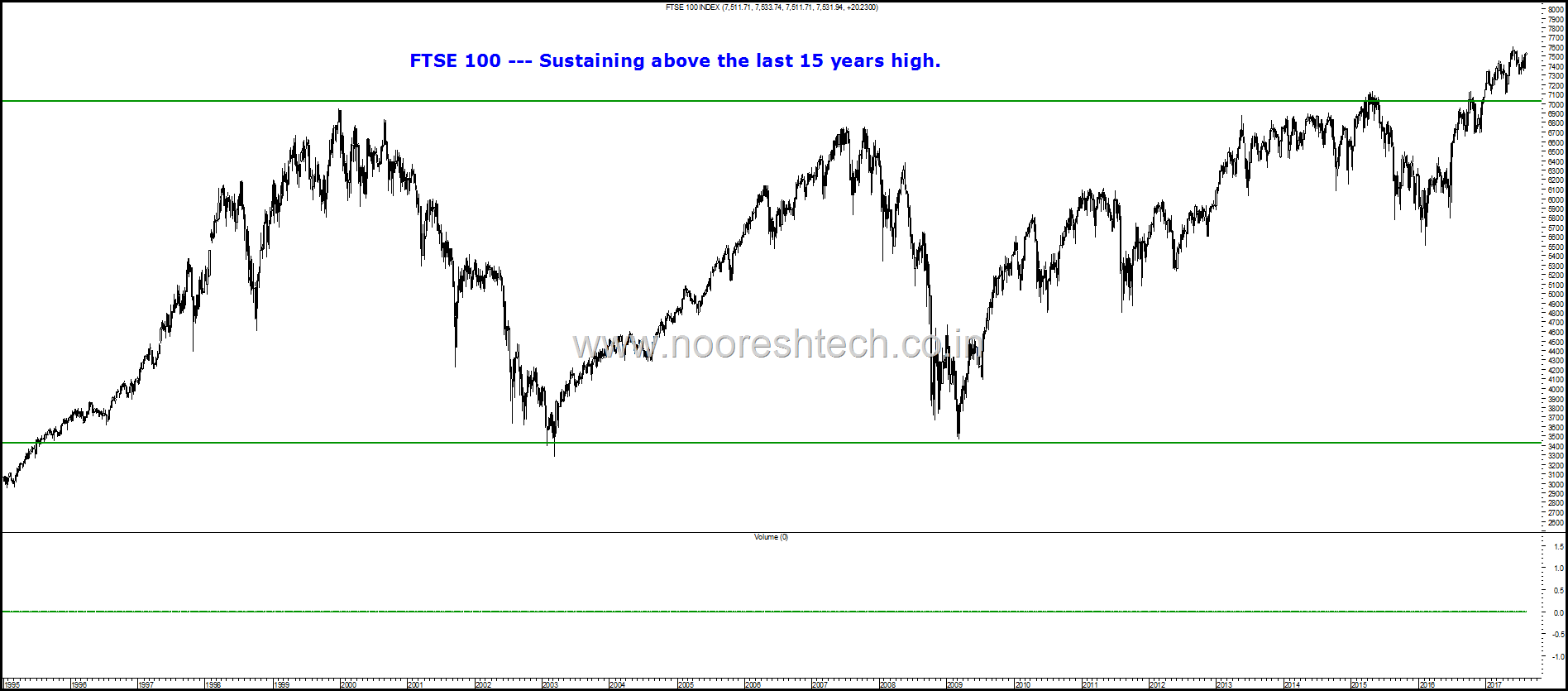 Dow Jones --- Up 15-18% since the last breakout.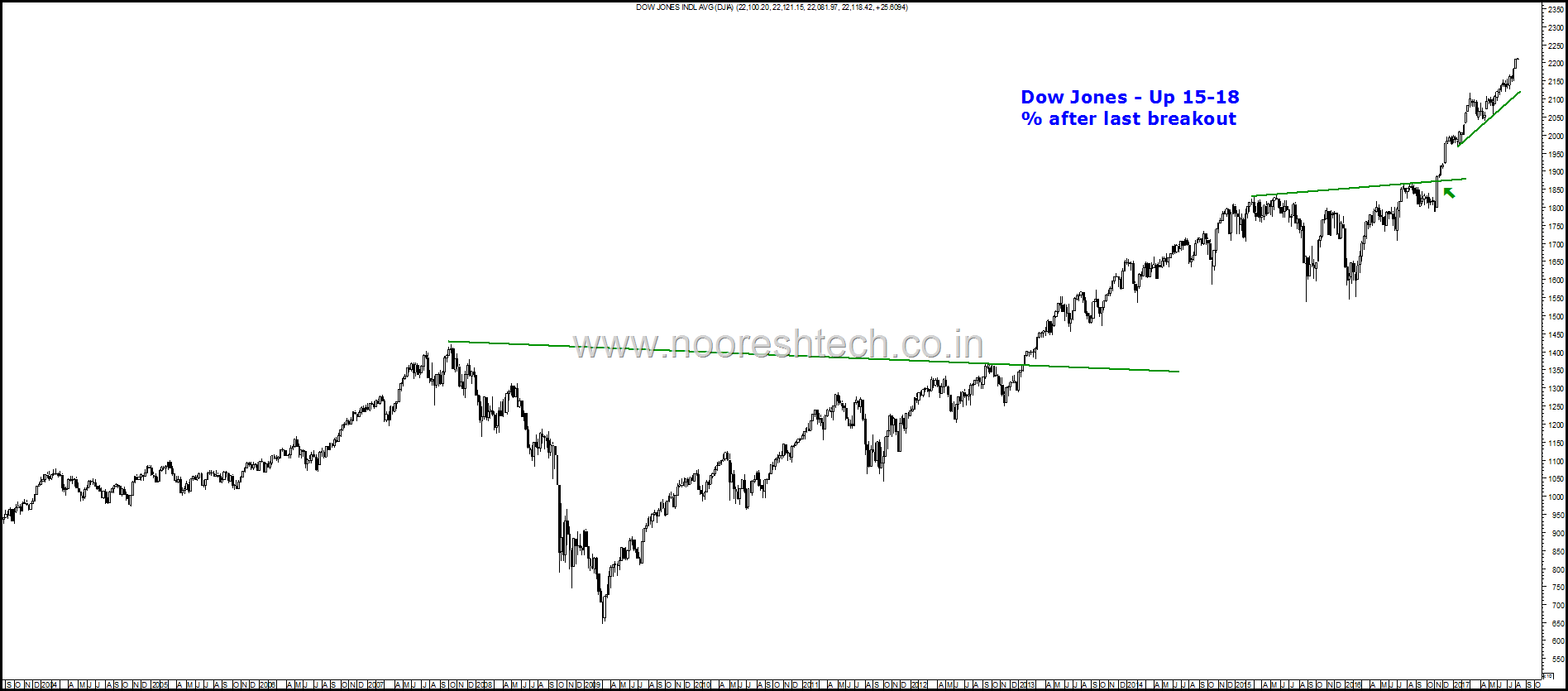 DAX --- Pullback from all time highs and testing supports.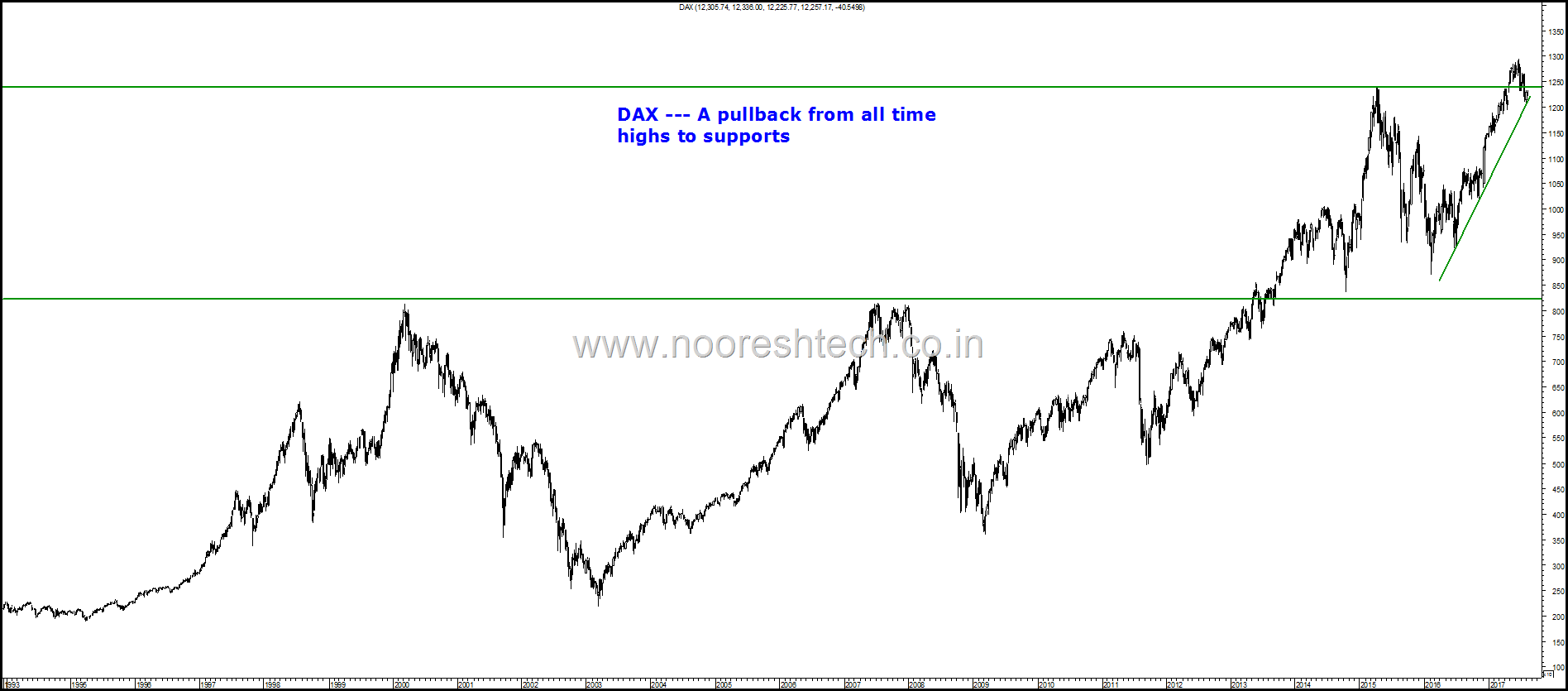 CAC --- Near a 8-10 year resistance.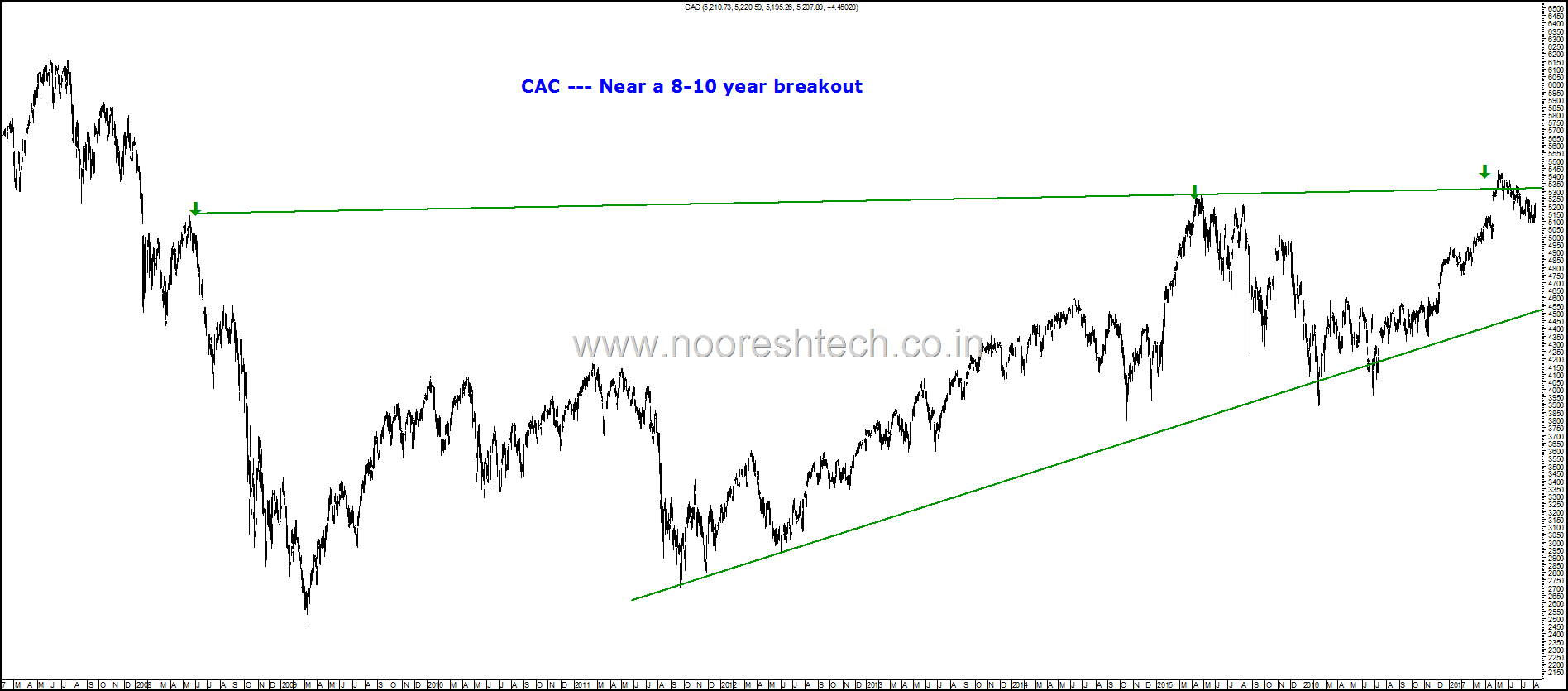 Brazil – Near a 8-10 year breakout !!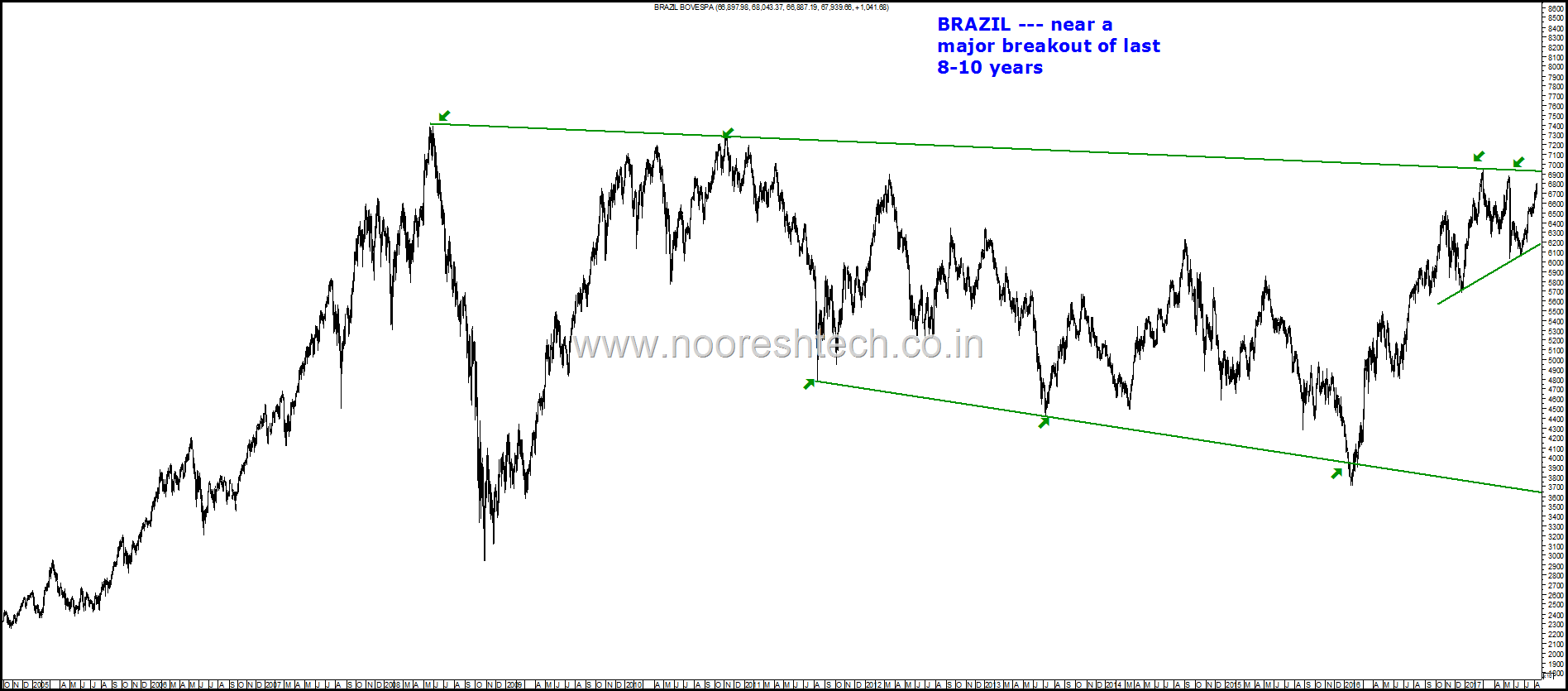 Even Argentina is doing well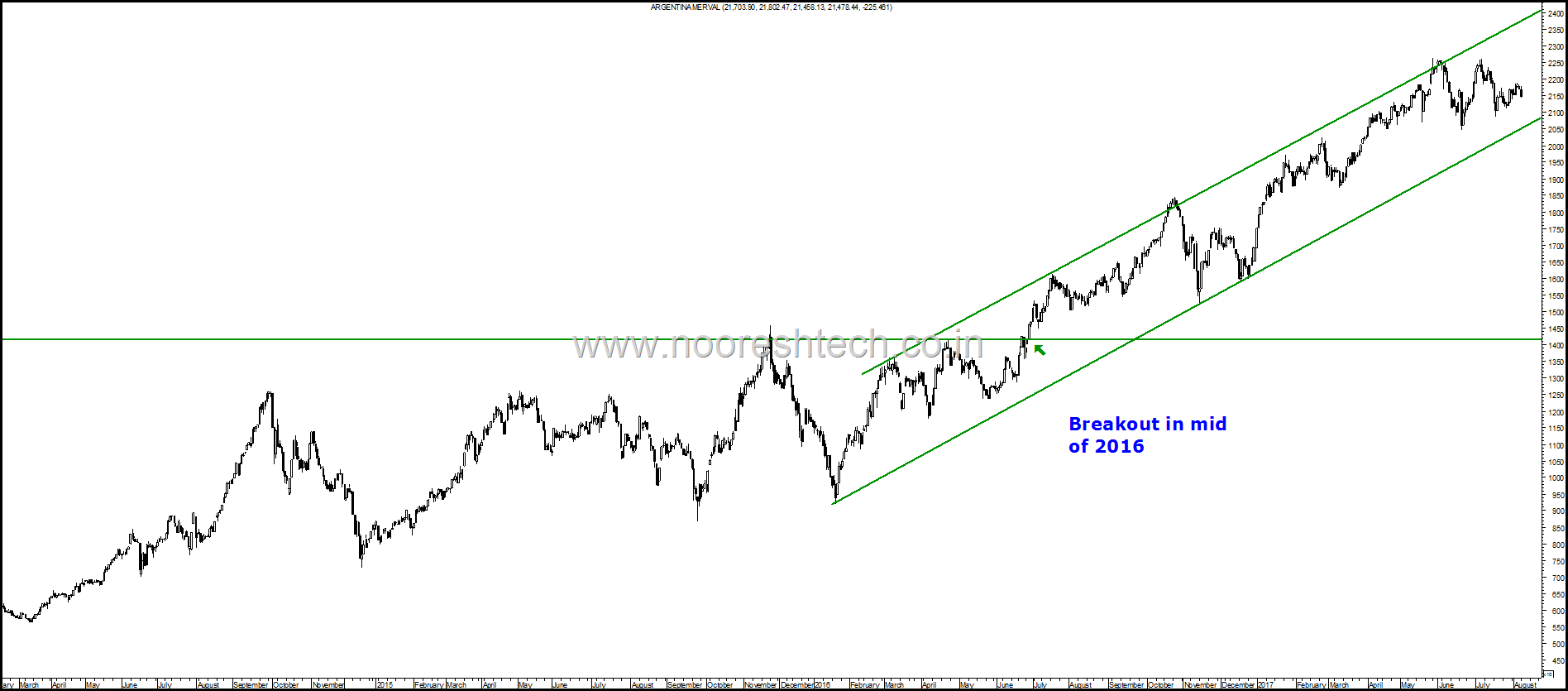 (The session will be limited to max 10-12 participants. )
Technical Analysis Training Delhi
Date:
2nd and 3rd September 2017
Timings:
9 am to 6 pm
Venue :
AMEYA SUITES
PLOT #6, FC-33, JASOLA, NEW DELHI - 110025, INDIA
T : +91-11-45451234
E : info@ameyasuites.com
Fees
Rs 16520 ( 14000 + 9% CGST and 9% SGST ) ( No Discounts )
Registration and Payment Link
https://www.instamojo.com/analyseindia/technical-analysis-training-delhi-2nd-3rd-se-b716a/