GSFC – Out of the 115-150 range. Can it show leadership.
Disclosure – Author owns shares and also recommended in various advisory schemes at much lower levels.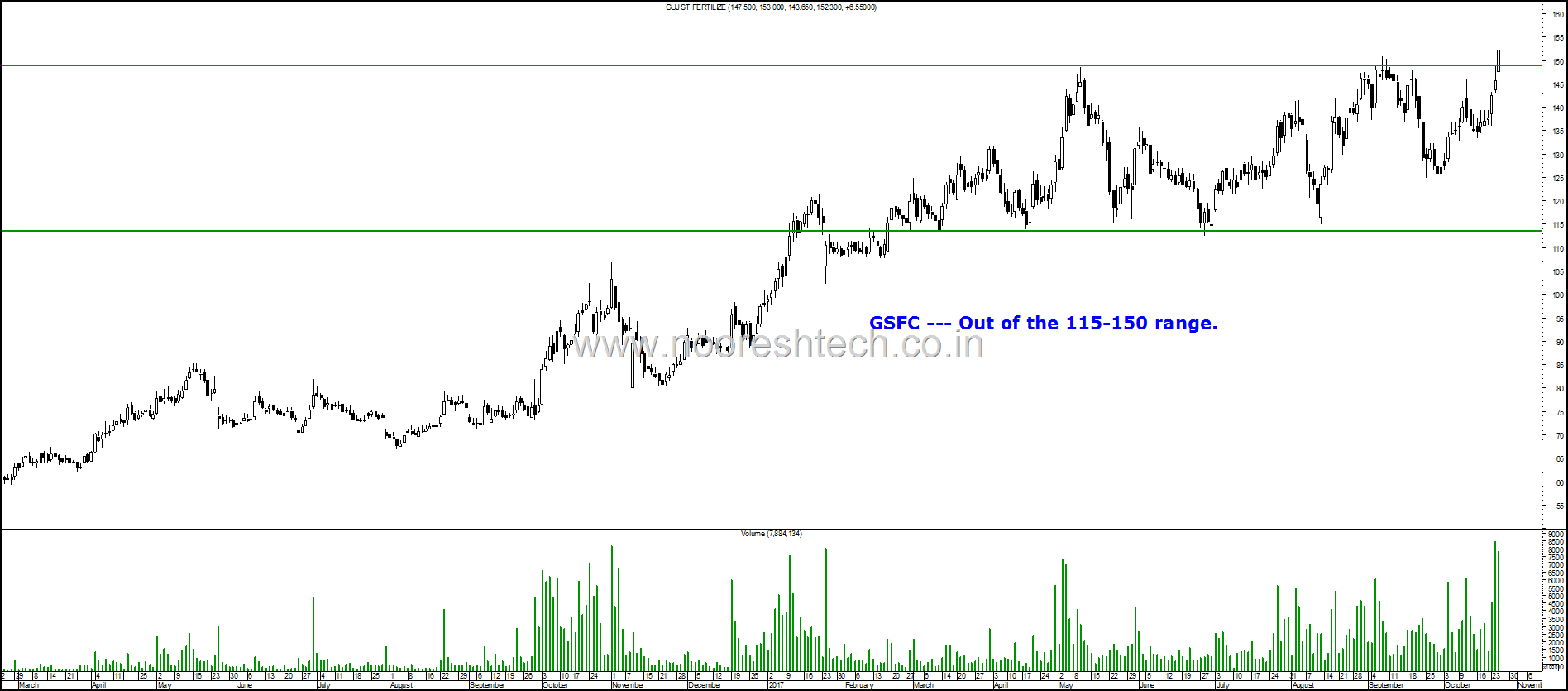 Nagarjuna Fertilizers – A smallcap fertilizer about to get out of a small range and recent highs at 18. Good volumes. Disclosure – Recommended in Technical Traders Club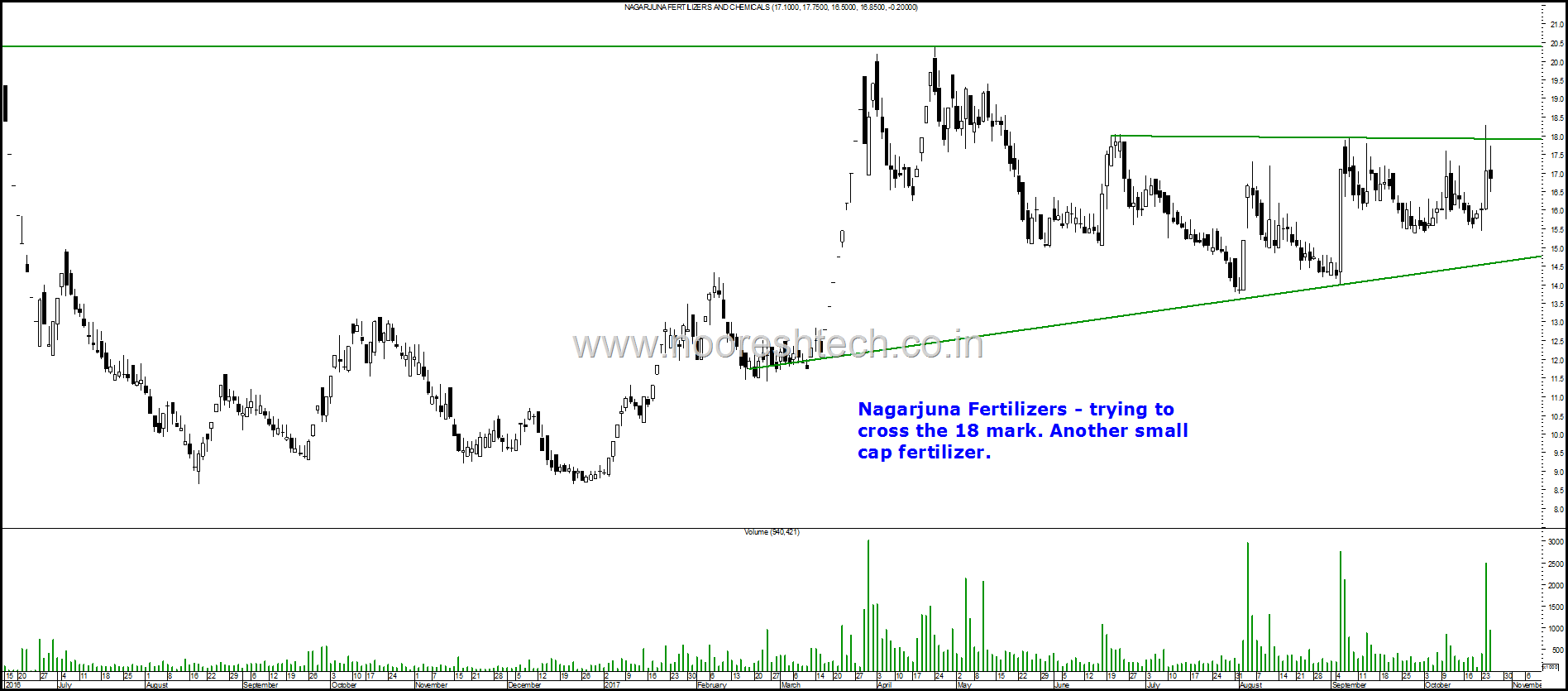 Bajaj Finance – A double top confirmation. Is it shifting from buy on dips to sell on rise. Will it change trend and break 1650 ?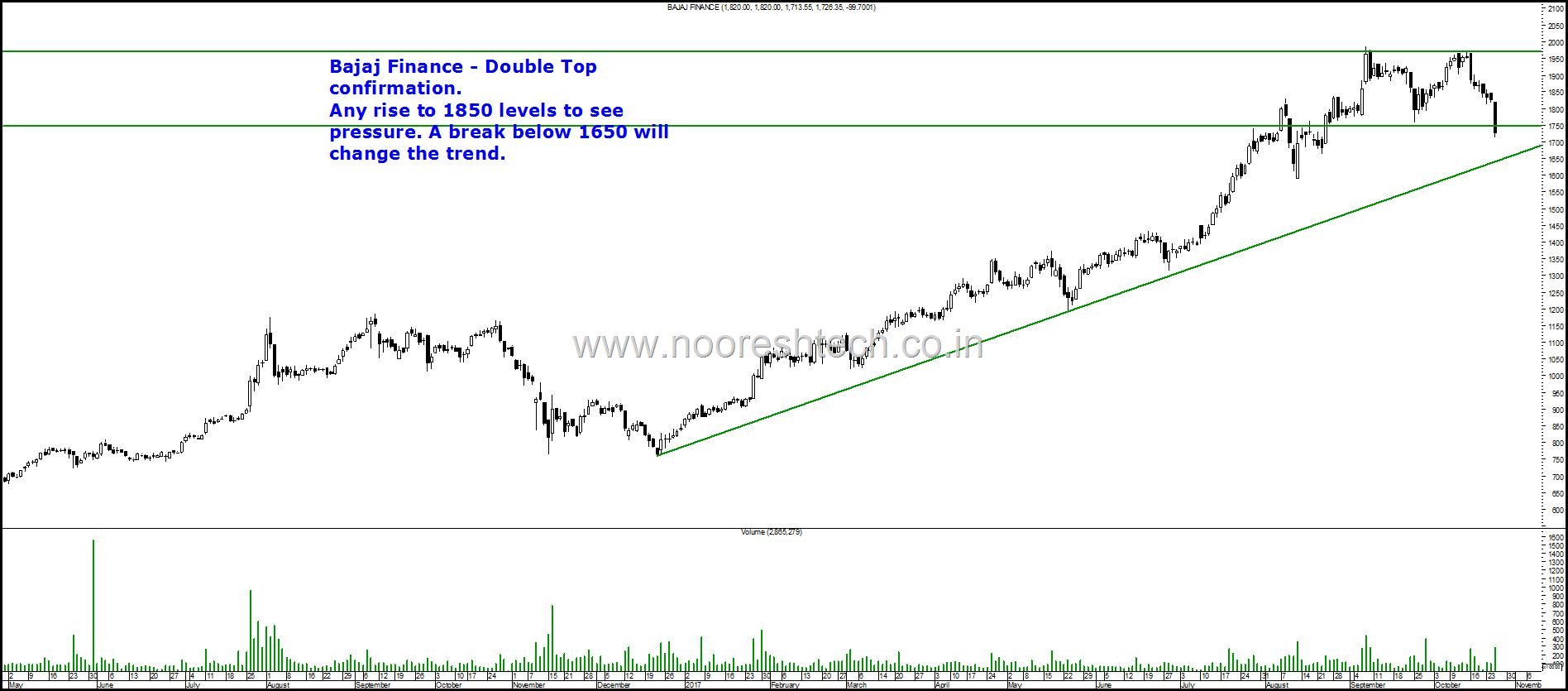 Bajaj Finserve – A head and Shoulders at Top. Bounce to 5300 to face resistance. Can it break 4700 and change trends ?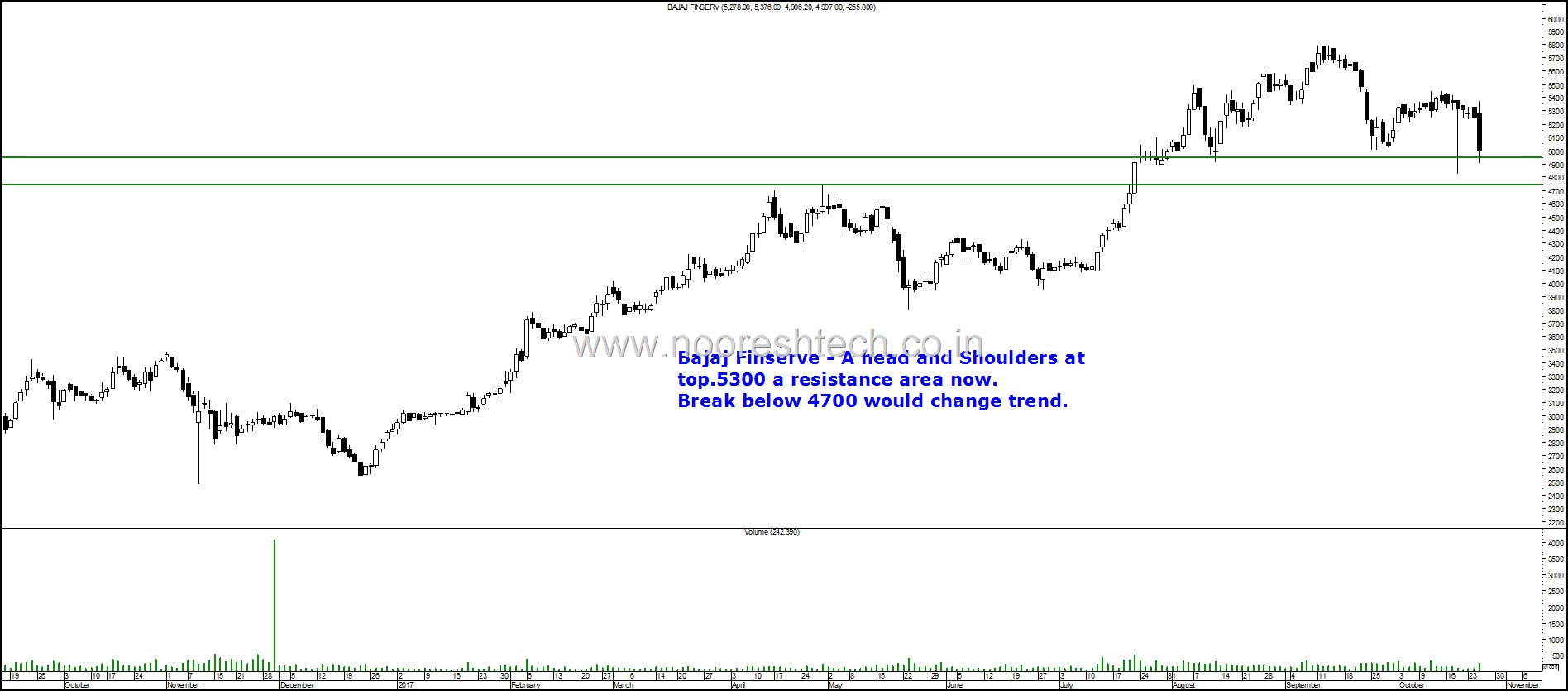 Technical Analysis Training Mumbai ( Rescheduled now by a week late )
Date:
25th and 26th November 2017
Timings:
9 am to 6 pm
Venue :
Hotel Karl Residency
36, Lallubhai Park Road
Andheri (W), Mumbai, 400058
Maharashtra – (India)
Fees
Rs 16520 ( 14000 + 9% CGST and 9% SGST ) ( No Discounts )
Registration and Payment Link
https://www.instamojo.com/analyseindia/technical-analysis-training-mumbai-18-19th-n/