In our last update had mentioned about how 10000-10100 as a support area to watchout for but Nifty did not gap down as much on February 6th. Dow Jones did the bottom at support zone of 23000 and has bounced back from that zone. Do check this post below.
http://www.nooreshtech.co.in/2018/02/bull-market-corrections-short-and-swift.html
Looking at Nifty in terms of RSI in 2013-2017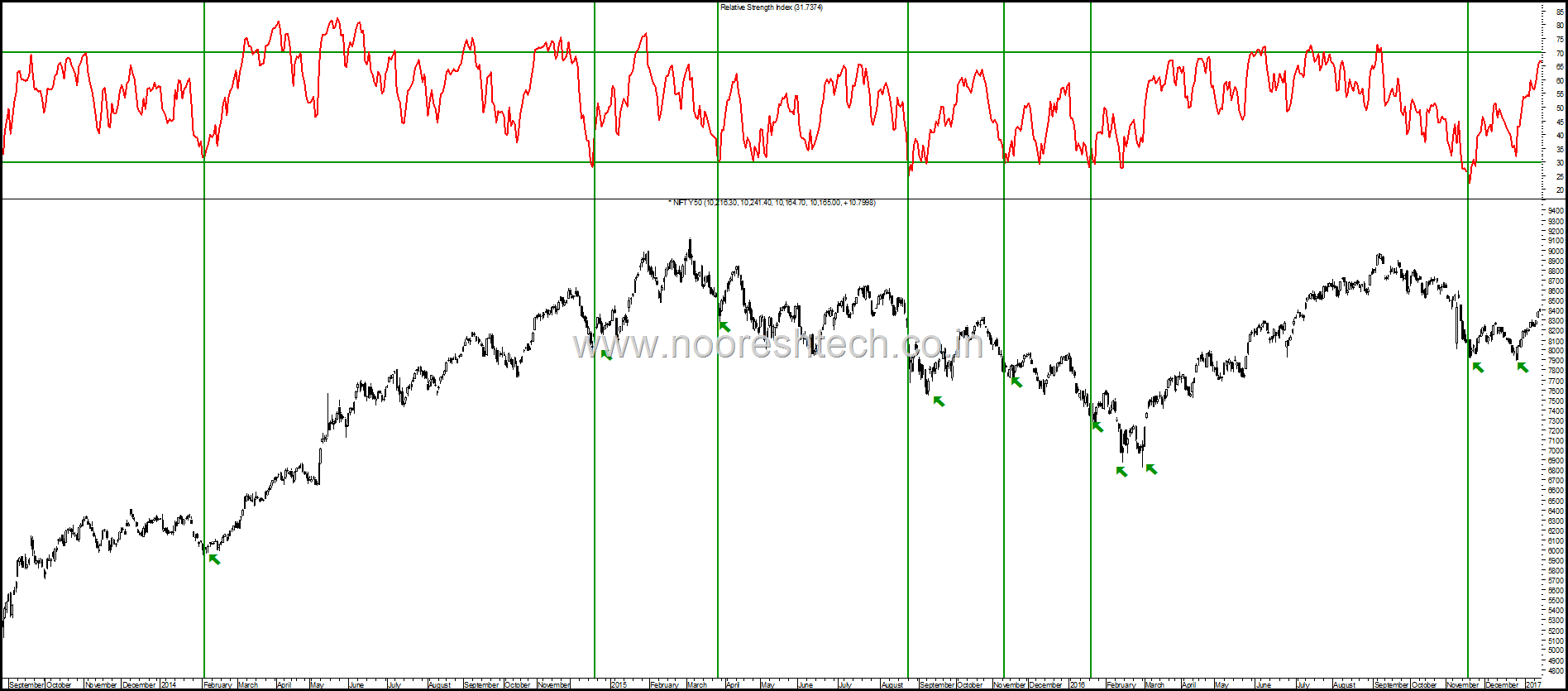 Nifty has generally seen a bounce after hitting 30 RSI.
There have been good bounce backs even in a downtrend.
The best trade is after a divergence – Wherein another bottom is made but RSI is higher.
Nifty at 30 RSI currently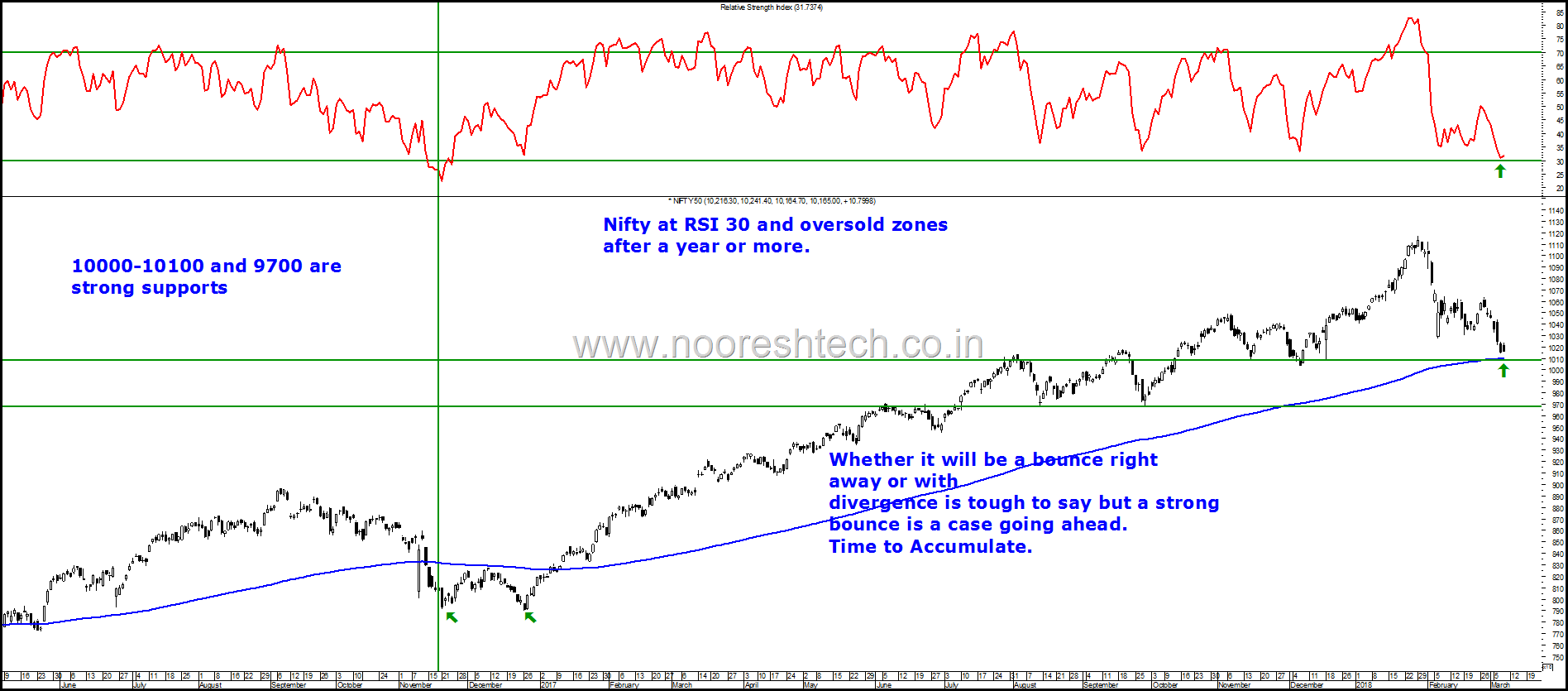 RSI has come to oversold zones and 200 dema as well as previous bottoms.
Will this be a bottoming out right away or will make another bottom or more and divergences is tough to say but a strong bounce is the case going ahead.
Even if the long term trend is to change implying a sustaining move below 9700 we have seen even in 2015 the bounces from oversold RSI zones.
Time to accumulate and deploy cash and fresh cash in stocks for the bounce and also for long term if you think we are still in a long term uptrend. ( thats what i think and i can be wrong too)
An older video which explains the RSI oversold strategy - https://www.youtube.com/watch?v=p6WxDxOKGkY and more videos on RSI divergence done in previous years. Alternatively search for RSI on the website and you may get a lot of posts.
Conclusion -
Till the time we are in a Higher Top Higher Bottom formation I prefer to not wait for the Positive Divergence and another low. Instead go with deploying cash at Oversold zones and be ready to see the temporary drawdowns.
Do your own research – We can be biased as we are now totally invested.
For more of our services - http://www.nooreshtech.co.in/quickgains-premium