In the last 2 months the Smallcap Indices have made 3 lows in the band of 15600-16100 and we are around the same point at 16100 today.
Continue to maintain the stance to look for selective buying opportunities
How to survive the Smallcap Crash in 2018 !
BSE Smallcap Index down 20% –Time to buy Selectively
Smallcaps Divergence with Nifty– Time to buy the Dip !! ?
Older Posts on warnings on smallcaps in Dec 2017 and later.
BSE Smallcap Index and Nifty/Sensex–Momentum Divergence–How long can it continue ?
Smallcaps can be Brutal if you are not Careful.
Now lets look at the chart again.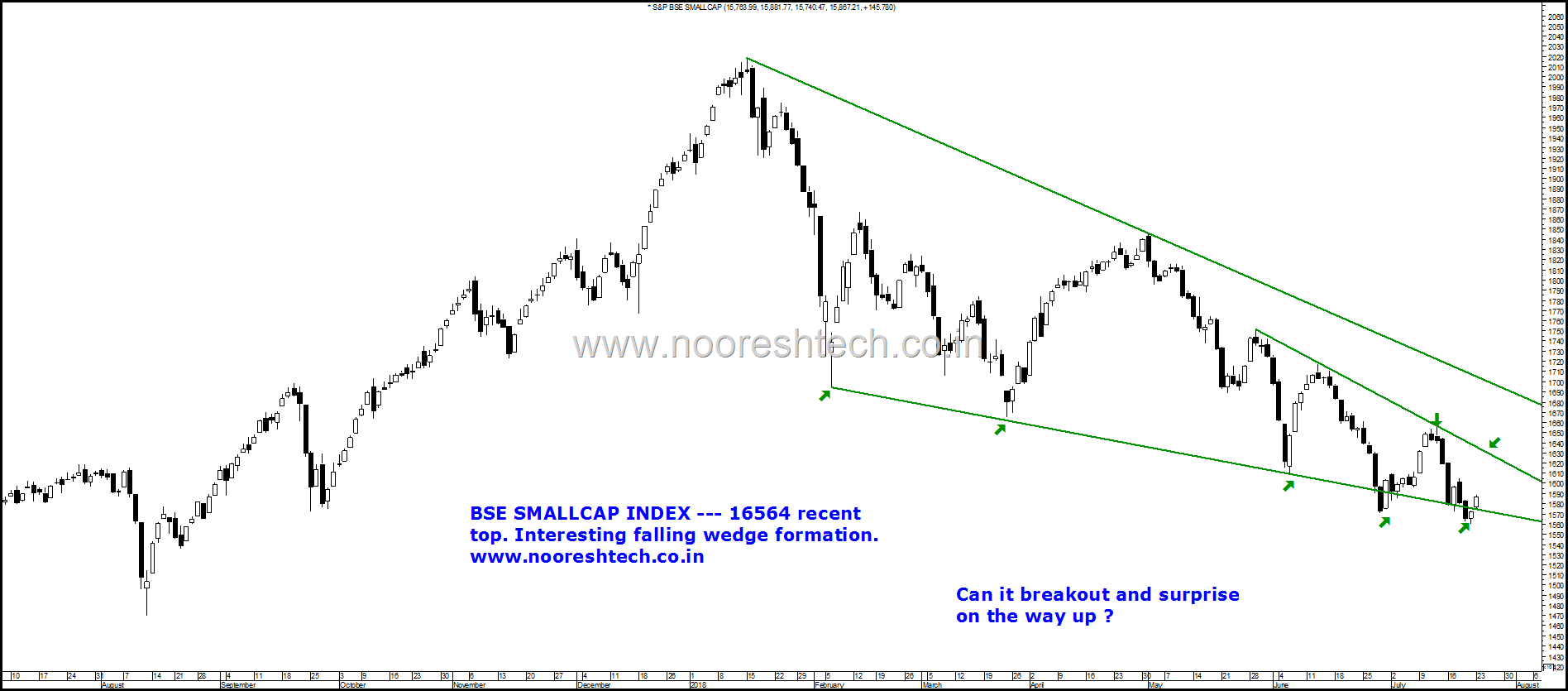 A falling wedge formation which generally signals a bottom.
Last top at 16564 and trendline at 16350 needs to be crossed for a confirmation.
Can it breakout and surprise on the way up ?
For our services check link on top of website –
Can subscribe to The Agnostic Portfolio ( Its down 10-12% since launch in mid April) . Open for subscription till July 15th.
For Derivatives - http://www.nooreshtech.co.in/quickgains
QuickGains F&O
The product is for traders with a High RIsk Profile and High Risk Apetite. Holding period of positions is 1-15 sessions generally.