For the last 2 months Nifty has been in a range of 10500-11000 broadly.
Sloping trendline breakouts on either side have given whipsaws.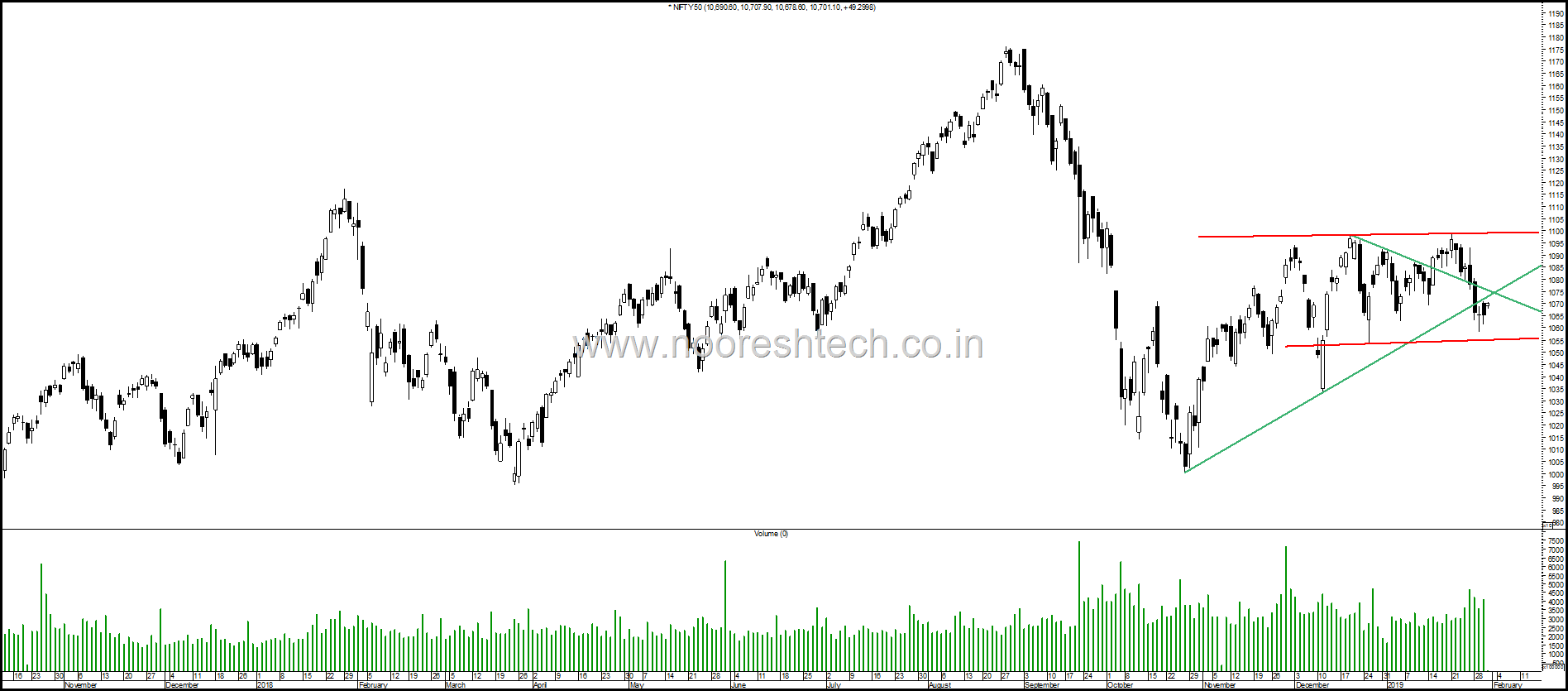 At the same time the broader markets have continued to drag lower.
BSE Smallcap Index made 5 attempts at upper end of the range and is now making 4th attempt at the lower end of the range.
This is the index i would keep watching out for a major trend change whenever it crosses 14800-15000.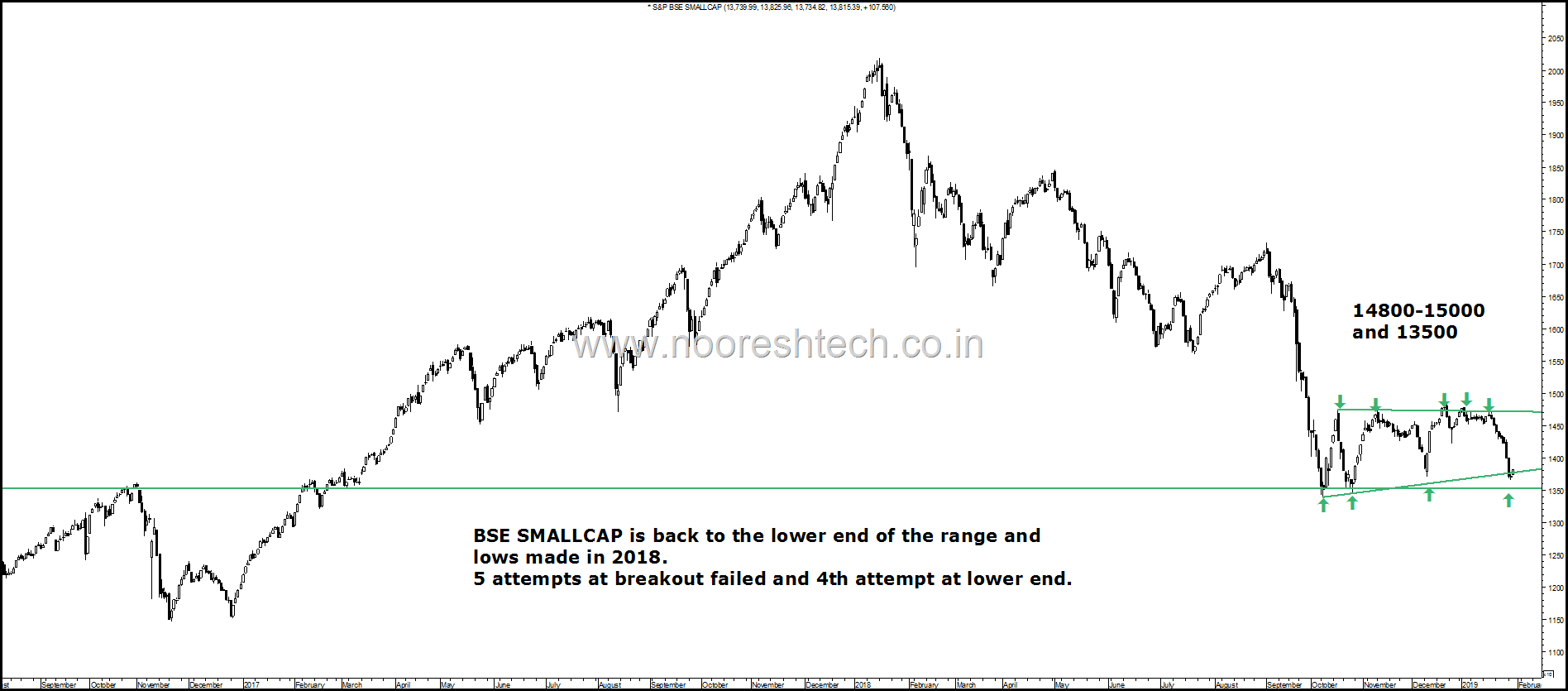 Even Worldover we are seeing a lot of whipsaws. The only difference is Smallcaps in India have not bounced back.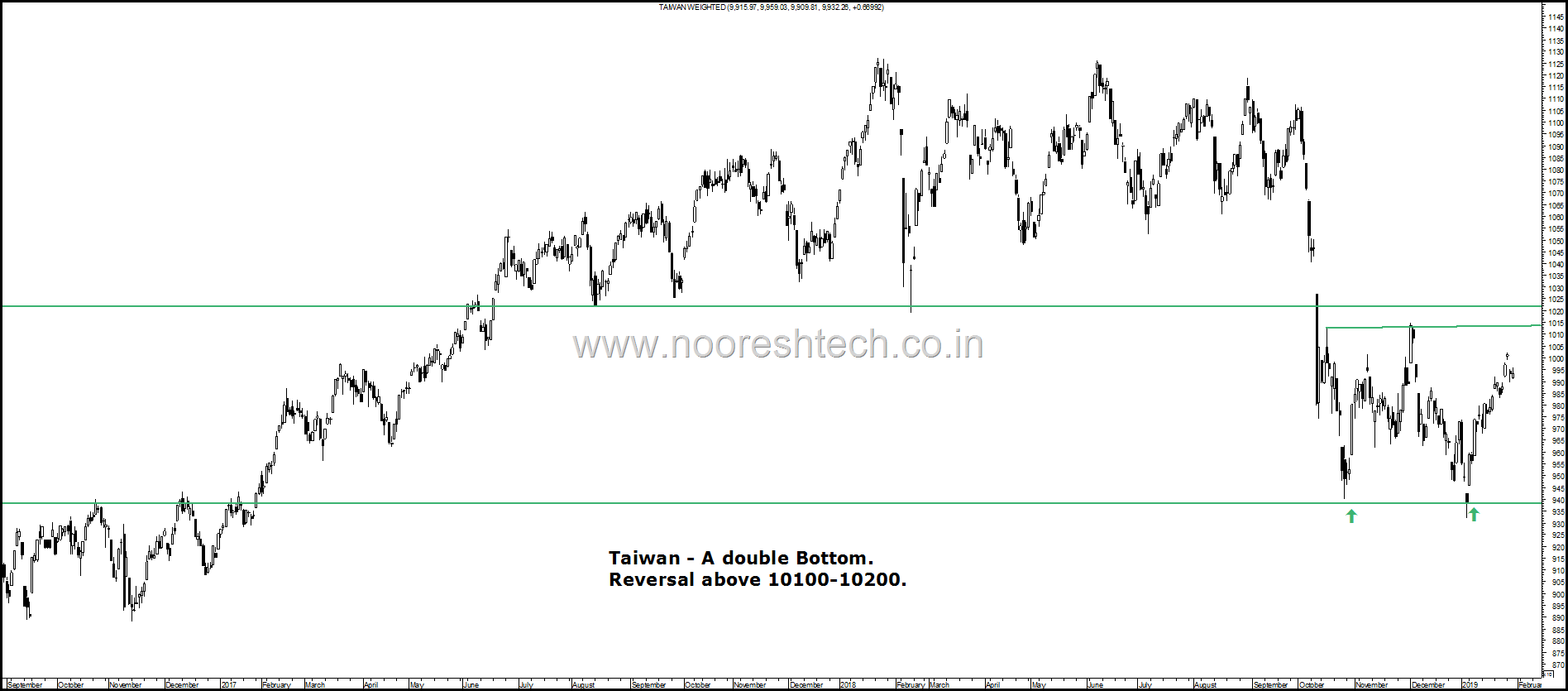 Taiwan – A double Bottom. Reversal above 10100-10200.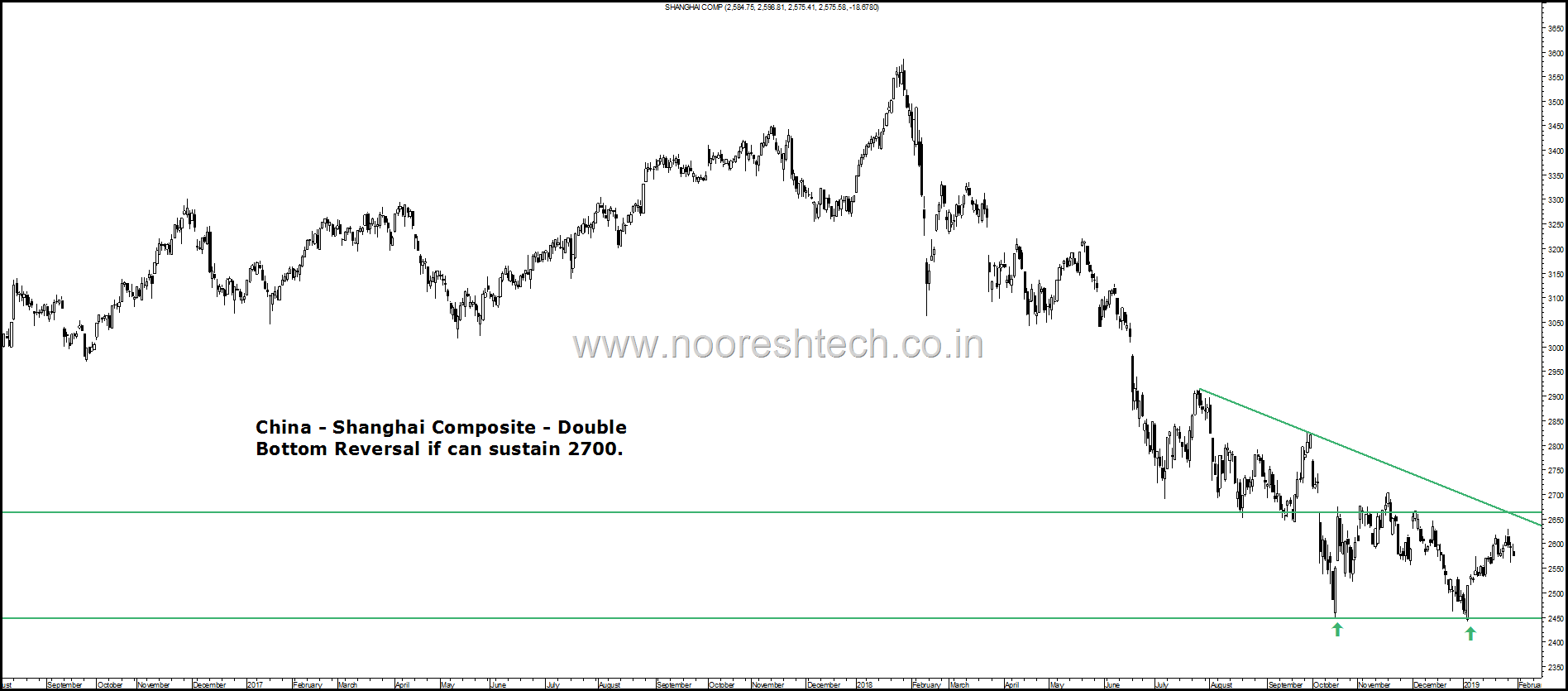 China – Shanghai Composite – Is the tide finally turning for China ?
Double bottom done. A sustained move above 2700 would indicate a major trend change.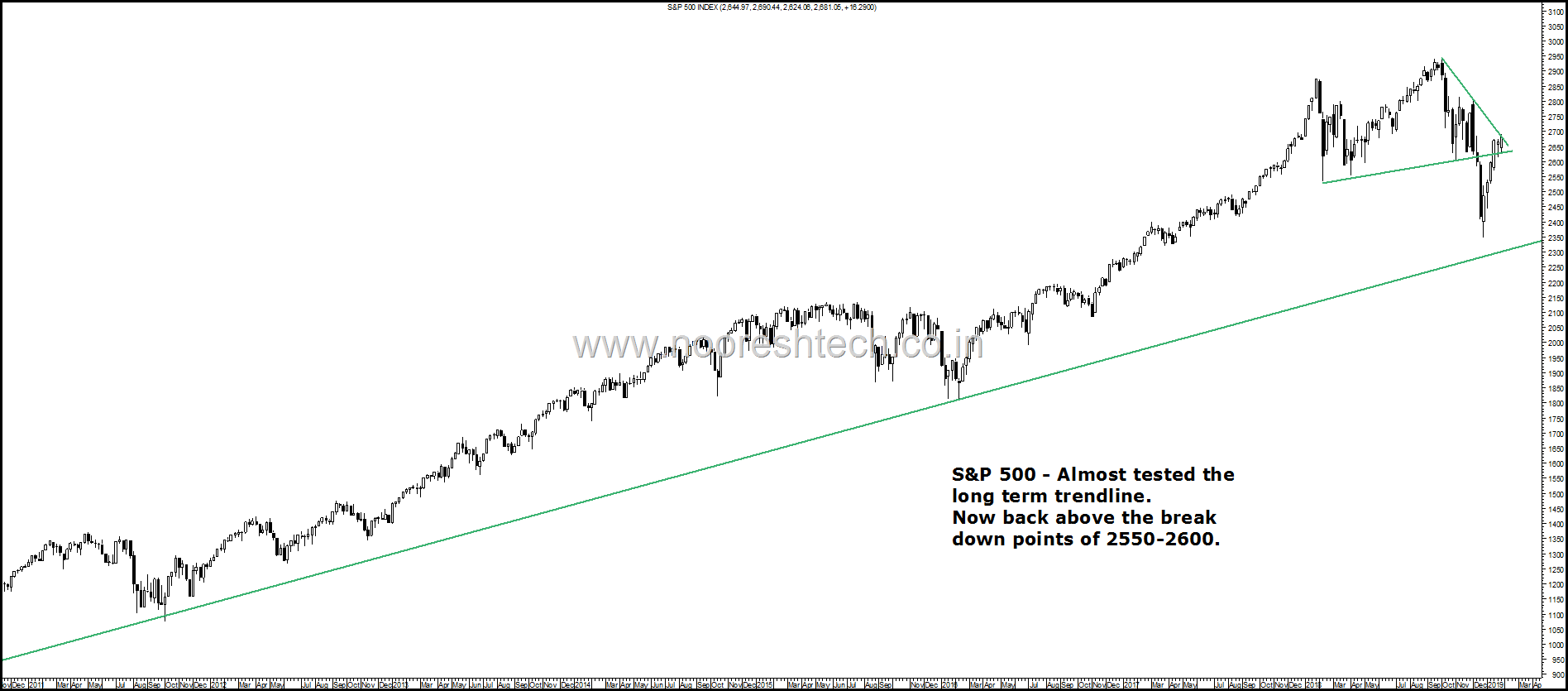 S&P 500 – Almost tested the long term trendline. Now back above 2550-2600 breakdown zone.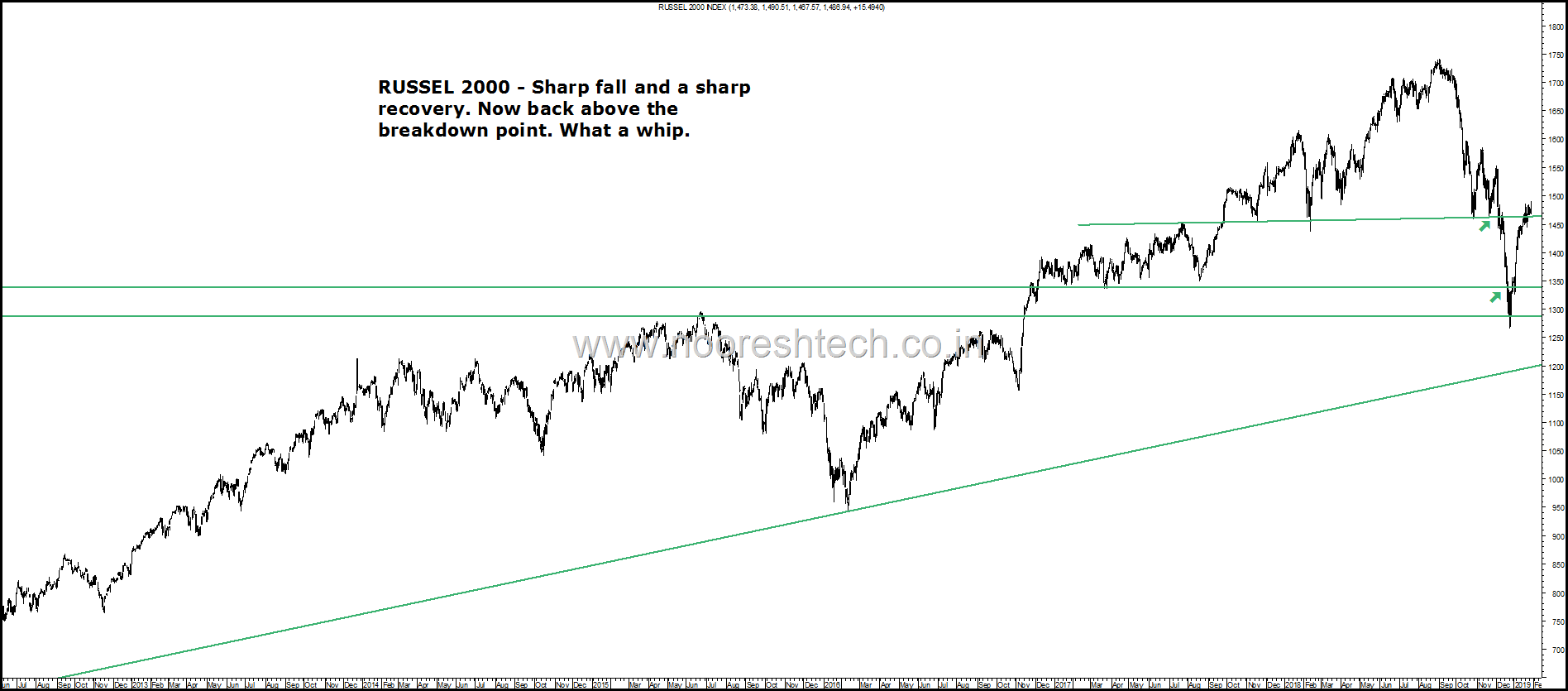 Russel 2000 – A sharp fall and a sharp recovery. Now back above the breakdown point.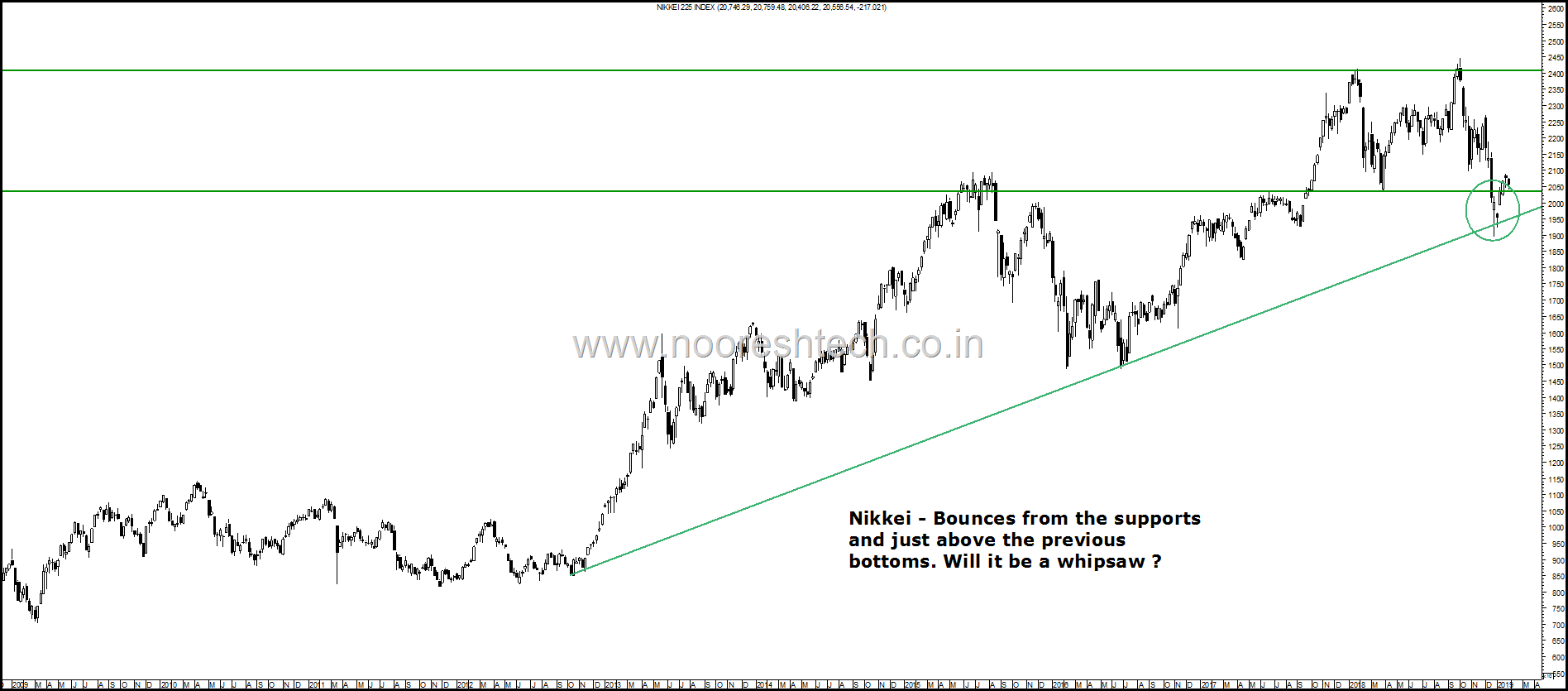 Nikkei – Bounced from the support line and is now just above the previous bottom break. Will it be a whipsaw like other indices ?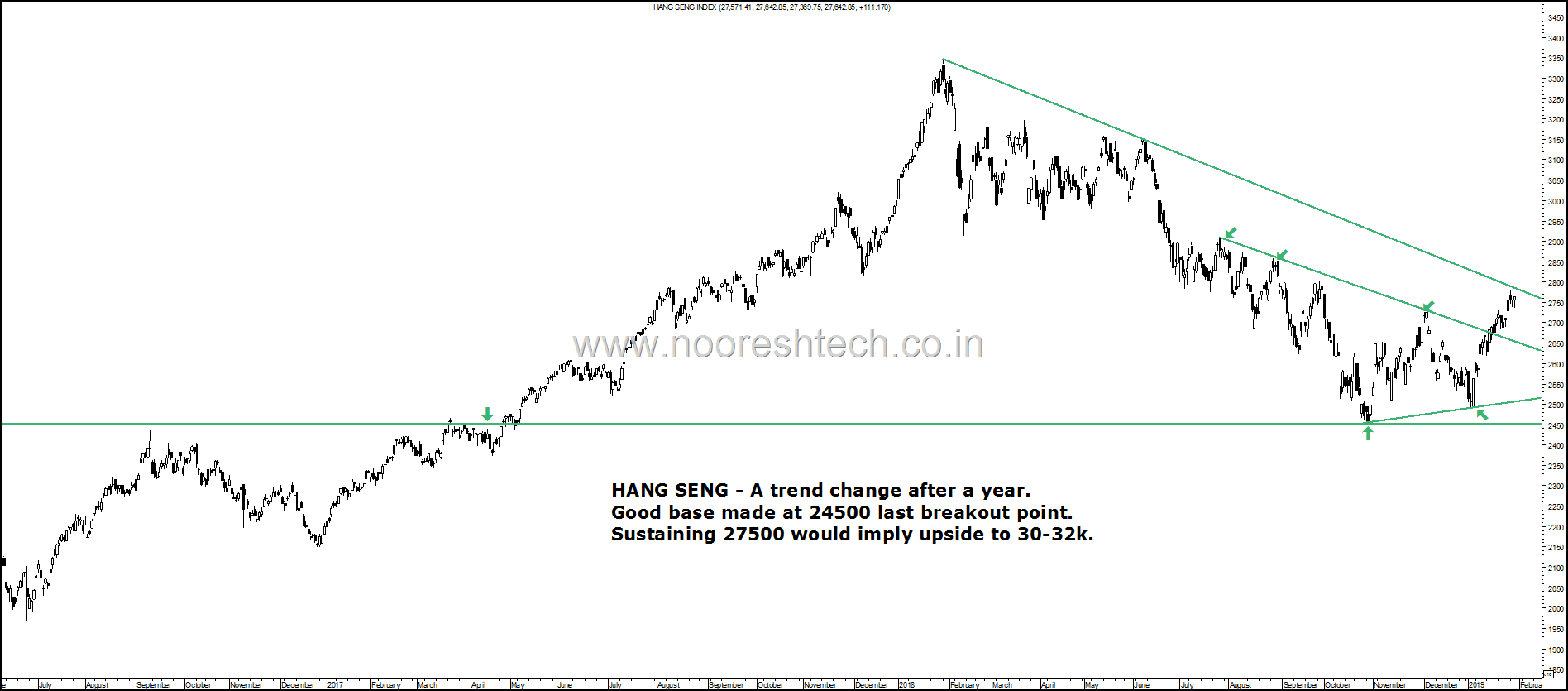 Hang Seng – Good base made at 24500 and previous breakout zone. Trendline breakout done. Sustaining 27500 would imply a move to 30-32k.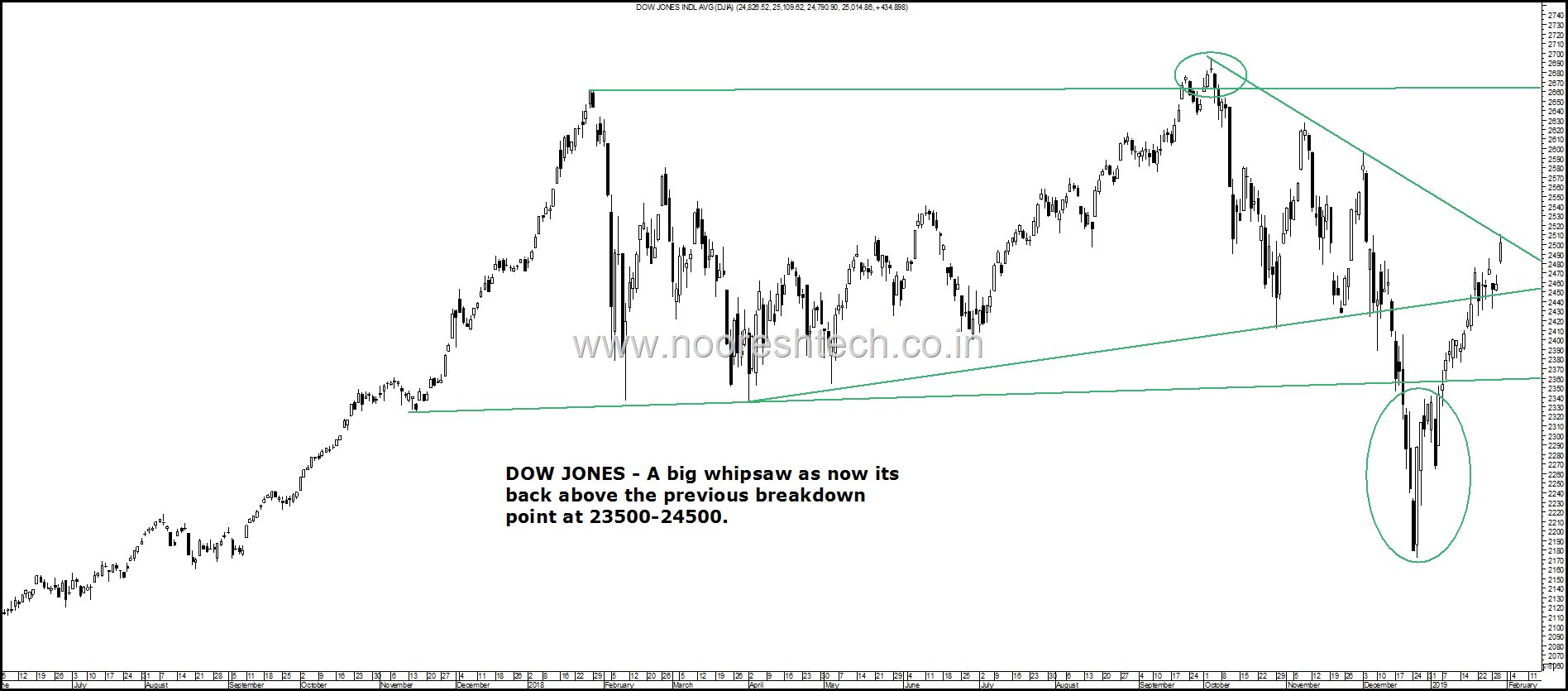 Dow Jones – The biggie.and a big whipsaw. Now back above the breakdown zone of 23500-24500.
The only Index which has been making new all time highs is Brazil. After the election results.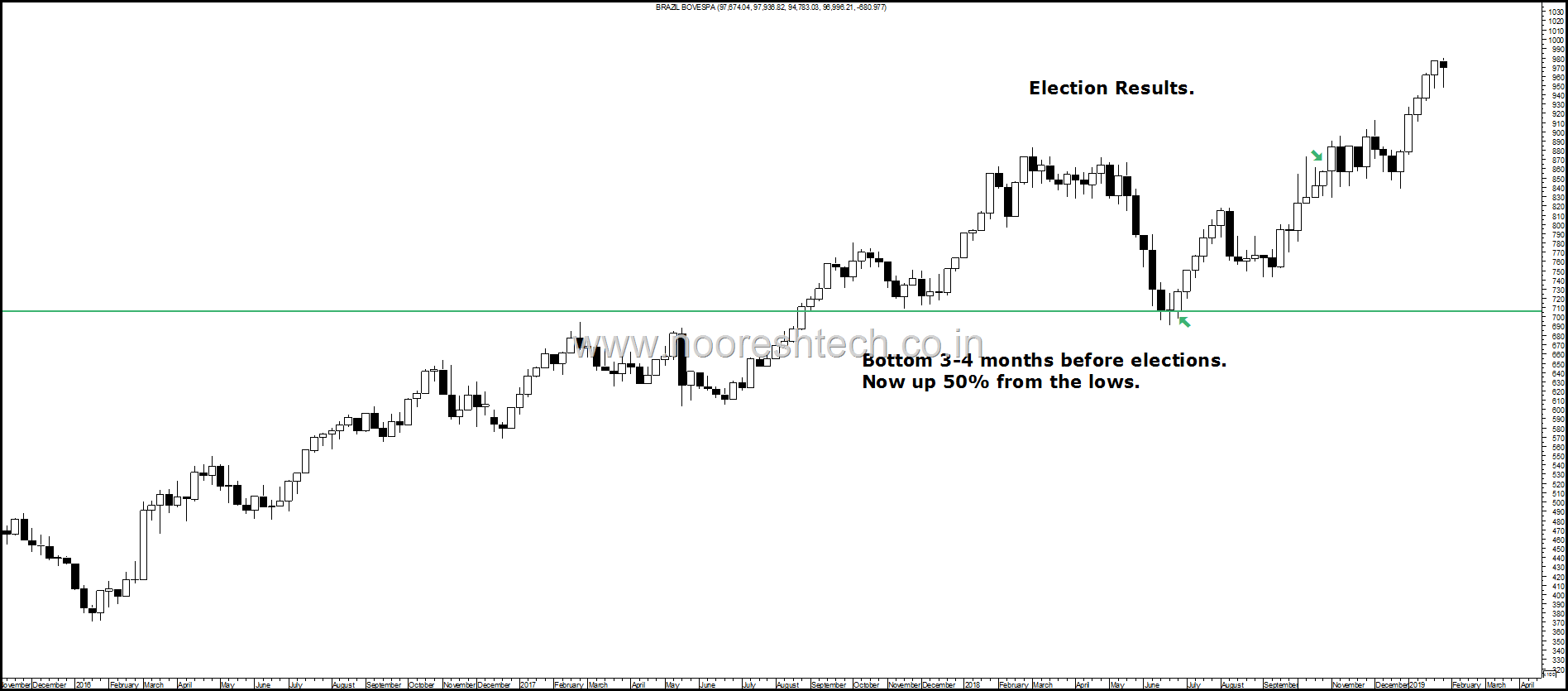 Brazil – Index made a low 3-4 months before the elections. The rally since then has been 50%
Conclusion -
Range bound moves do not stay for a long period of time and it will give a trend change over the next few weeks/months. A sideways market is much more tougher to digest as there are a lot of whipsaws and stoplosses for traders and for investors every time there is a hope for recovery or opportunity the market turns.Last time we saw such a divergence of Nifty with broader market was in 2013.
Who would have thought Smallcaps would manage a major recovery in 2013. But the smallcap Index went up almost 4x from those lows. We are now down 30-35% from on the Smallcap Indices from highs of 2018.
Do read this article - http://www.nooreshtech.co.in/2018/09/smallcap-index-cycles-2005-2018-its-darkest-before-dawn.html
Technical Analysis Training Mumbai
Date:
2nd and 3rd February
Timings:
9.30 am to 6 pm
Venue :
Hotel Karl Residency
36, Lallubhai Park Road
Andheri (W), Mumbai, 400058
Maharashtra – (India)
Fees
Rs 16520 ( 14000 + 9% CGST and 9% SGST ) ( No Discounts )
Registration and Payment Link
https://www.instamojo.com/analyseindia/technical-analysis-training-mumbai-2nd-and-3/