Nifty for the last 1-2 months has been in a tight range.
Its almost like 10700 + –200 points.
A lot of large cap stocks also are in a tight range.
Some see a probable Head and Shoulders when we break 10000 Nifty and some see a move to new highs but Nifty is sitting right in the middle. Also the broader markets continue to be sluggish.
Let us look at the top 7 stocks by weight. This is almost 48% of the Nifty and maybe a breakout or breakdown in them can give a signal of developing trend in the Nifty. As at least a few of them need to make a trending move.
Nifty Range Bound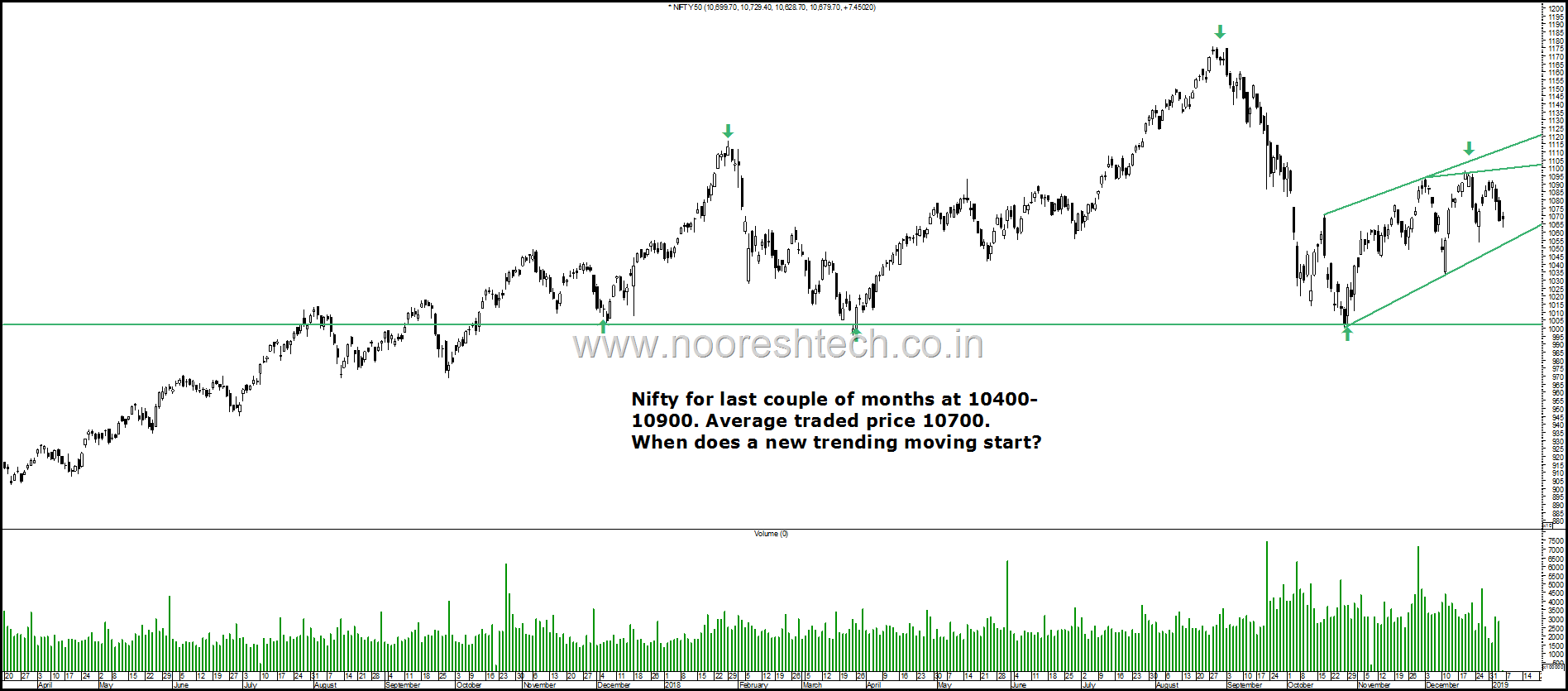 Has been around 10700 + –200 points for most of the days apart from a little ticks up and down.
Does it go back 11800 or 10000?
HDFC Bank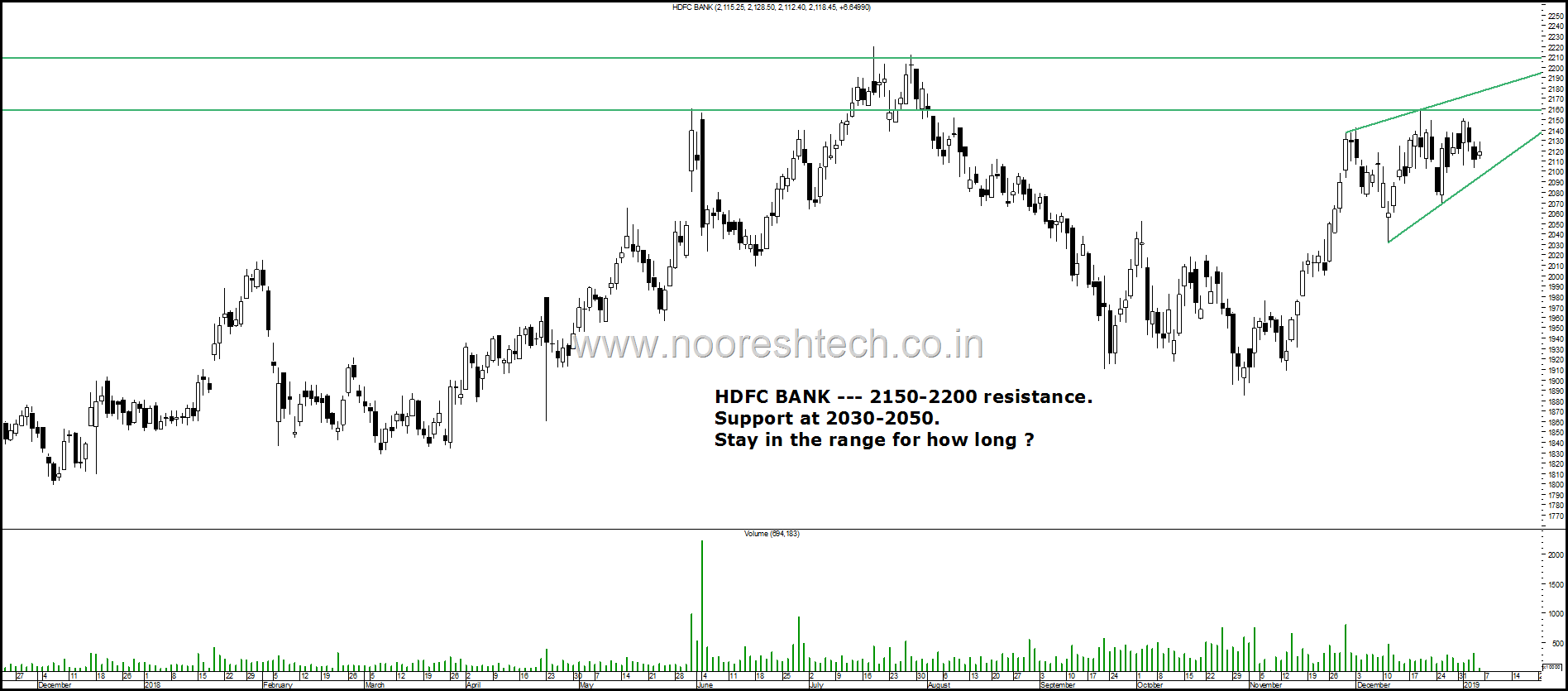 HDFC Bank 2150-2200 resistance and support at 2030-2050.
Reliance Inds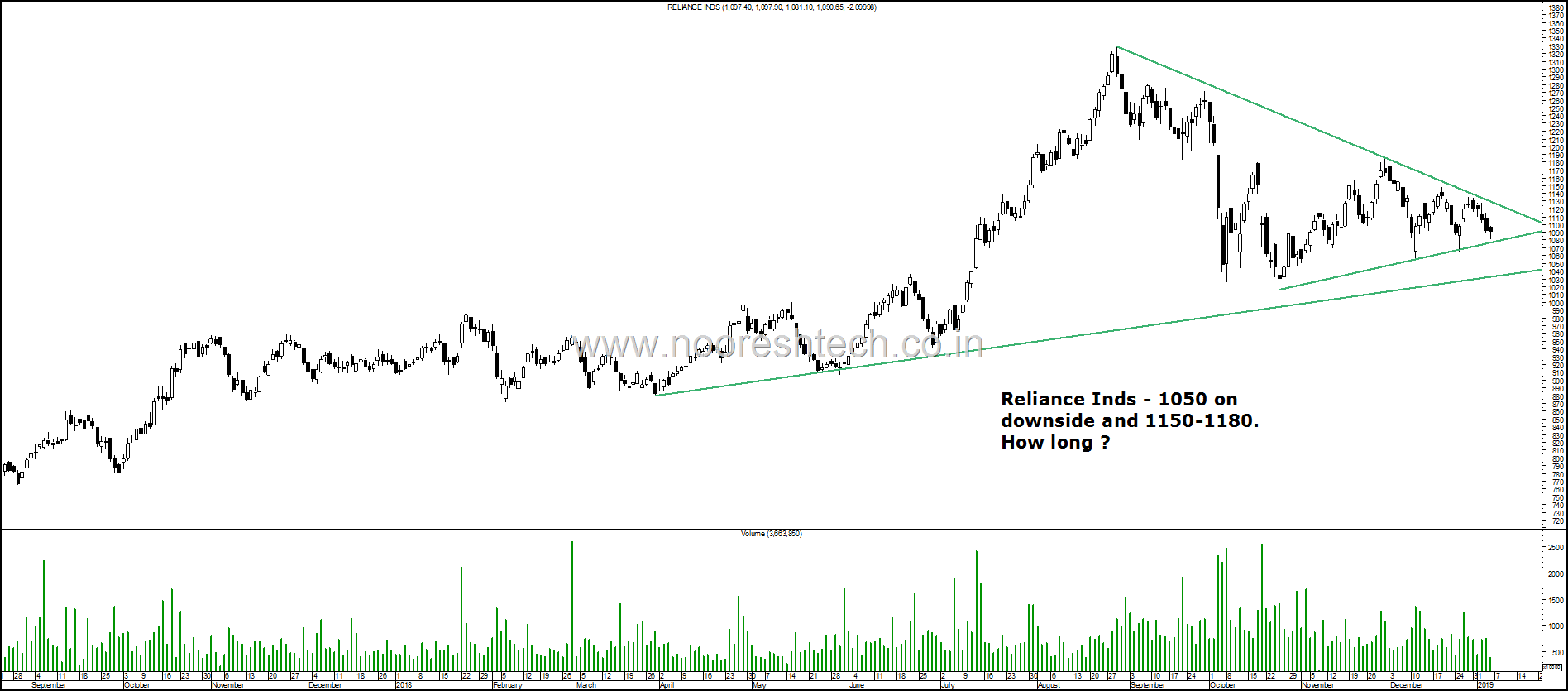 1050 on downside and 1150-1180 on upside.
HDFC Limited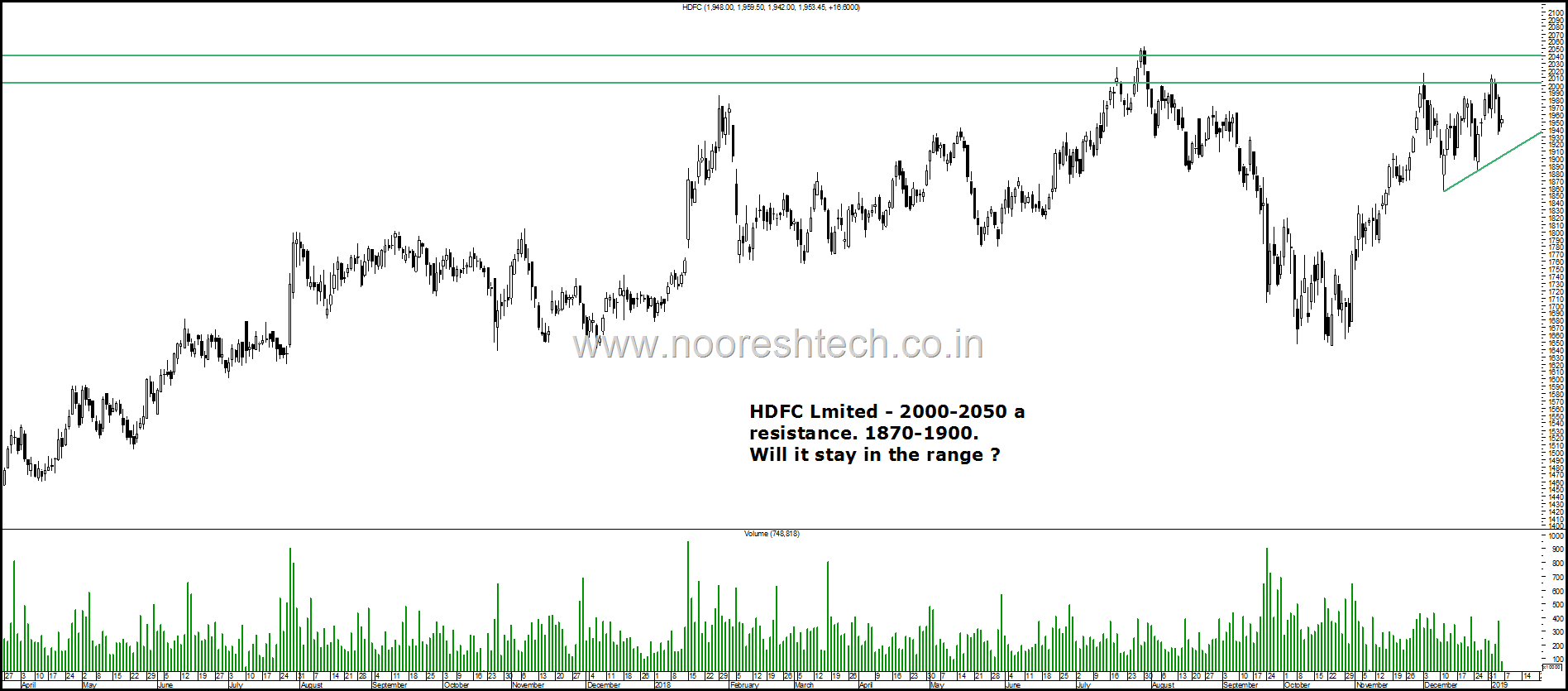 2000-2050 a resistance and 1870-1900 a support.
Infosys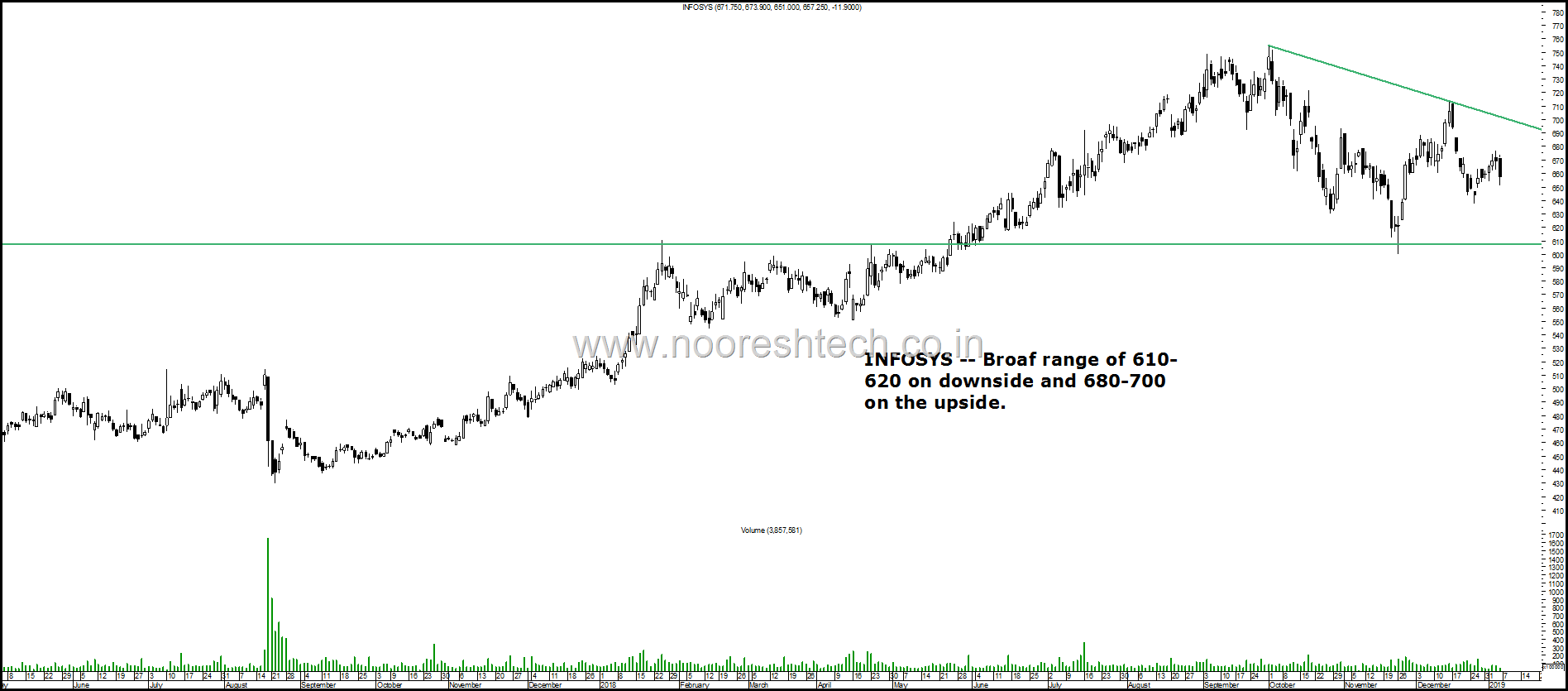 A much broader range of 610-620 and 680-700.
ITC Limited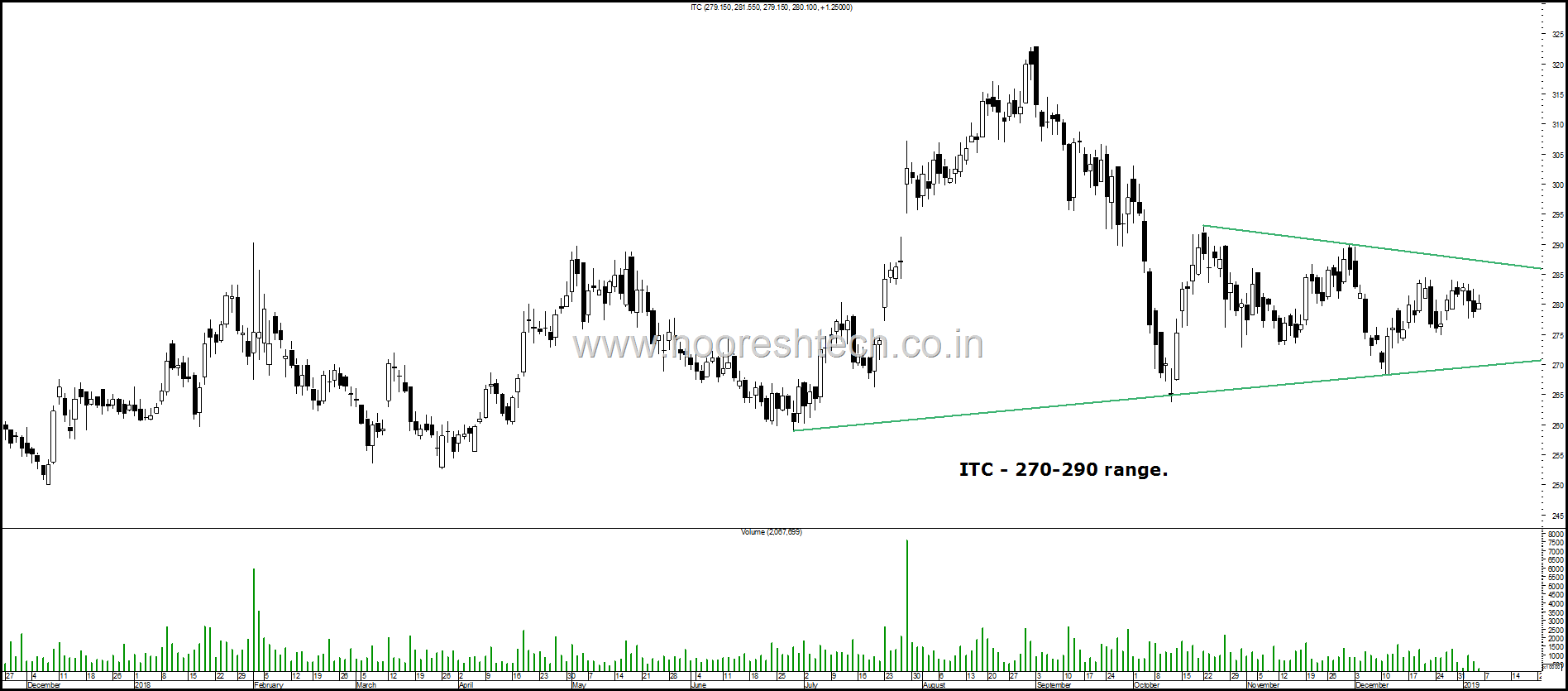 270-290 range for quite some time now.
ICICI Bank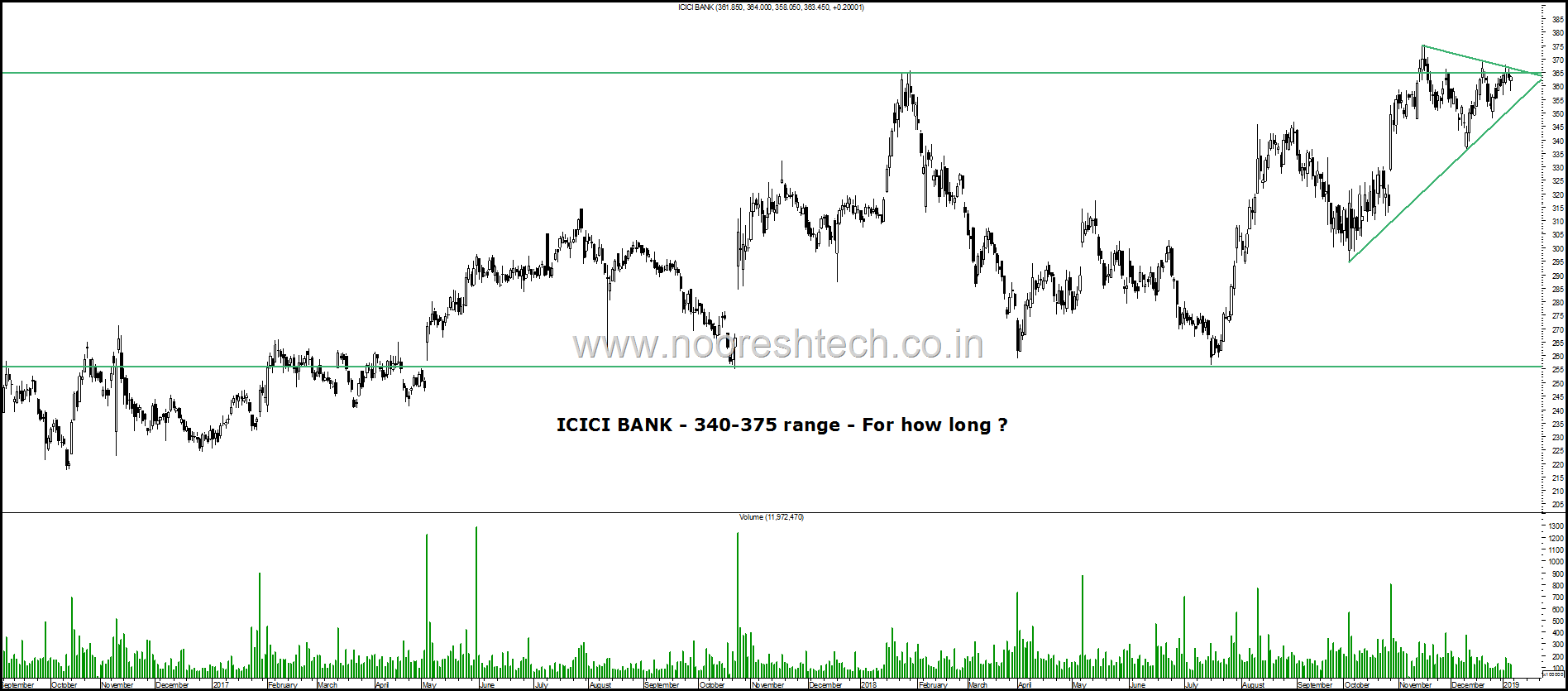 340-375 a tight range. Also near all time highs. Will it breakout or False move ?
TCS Limited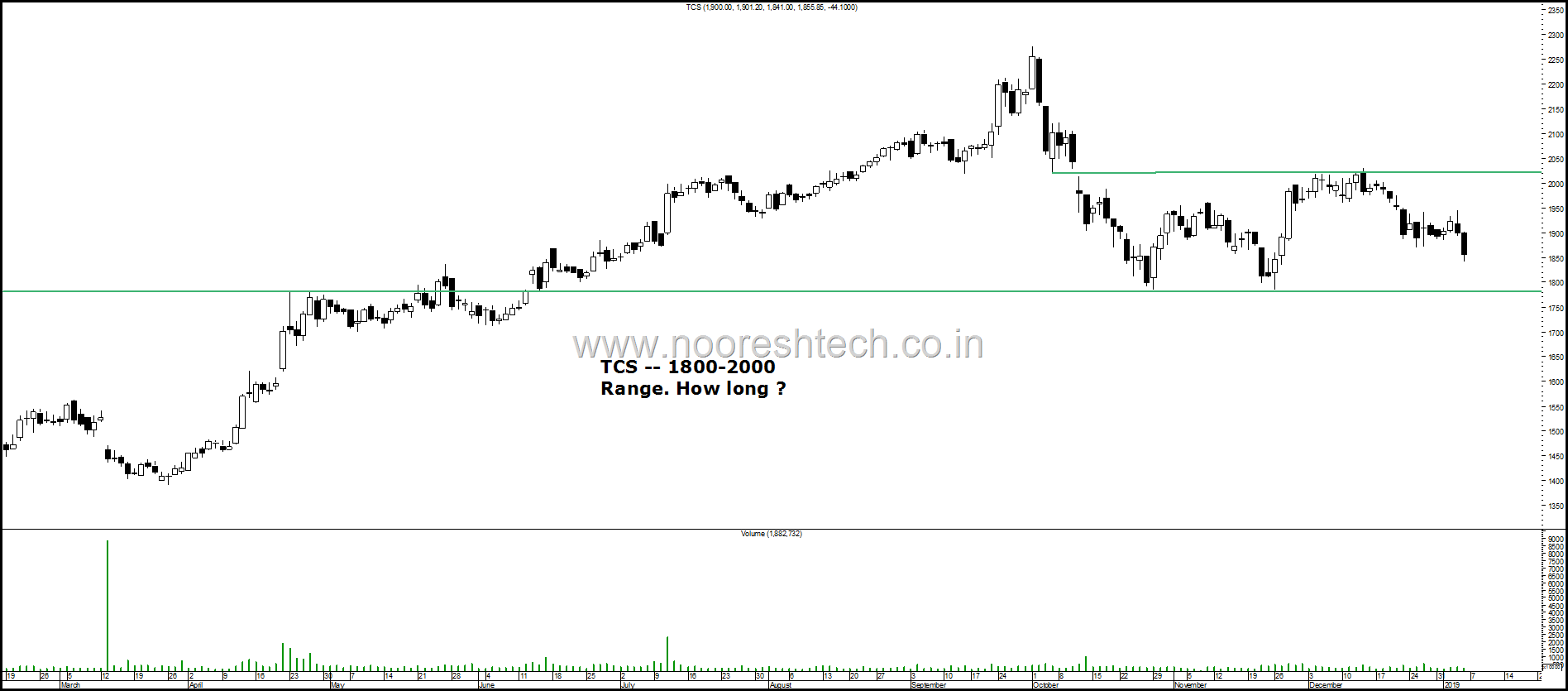 Conclusion – For now its a Good or Bad Market but a Sad Market but for how long ?
Technical Analysis Training Session Mumbai – February 2nd-3rd . Will soon confirm it.
If interested mail nooreshtech@analyseindia.com
( The session for January 5-6th cancelled)