A quick update on the BSE Smallcap and Nifty Smallcap Indices.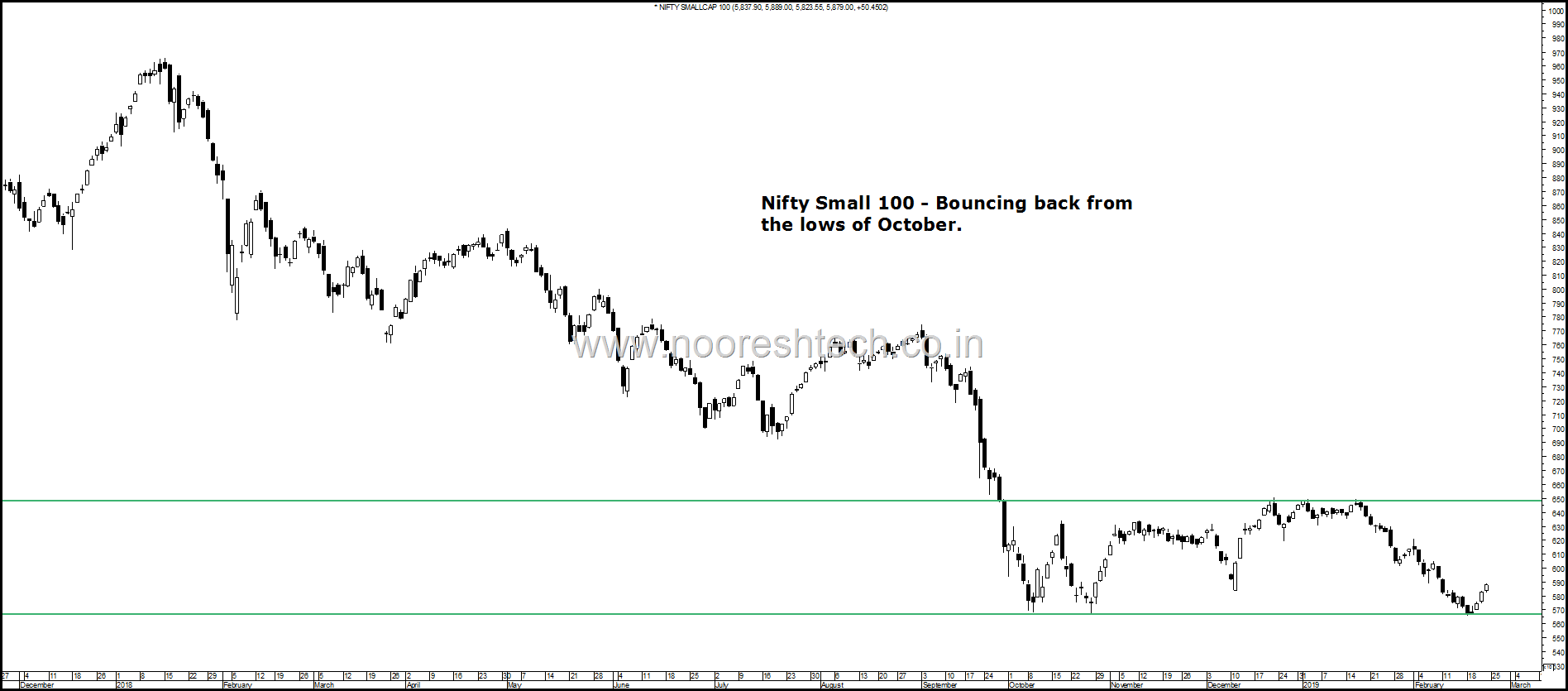 Nifty Small 100 bouncing back from the bottoms made in October.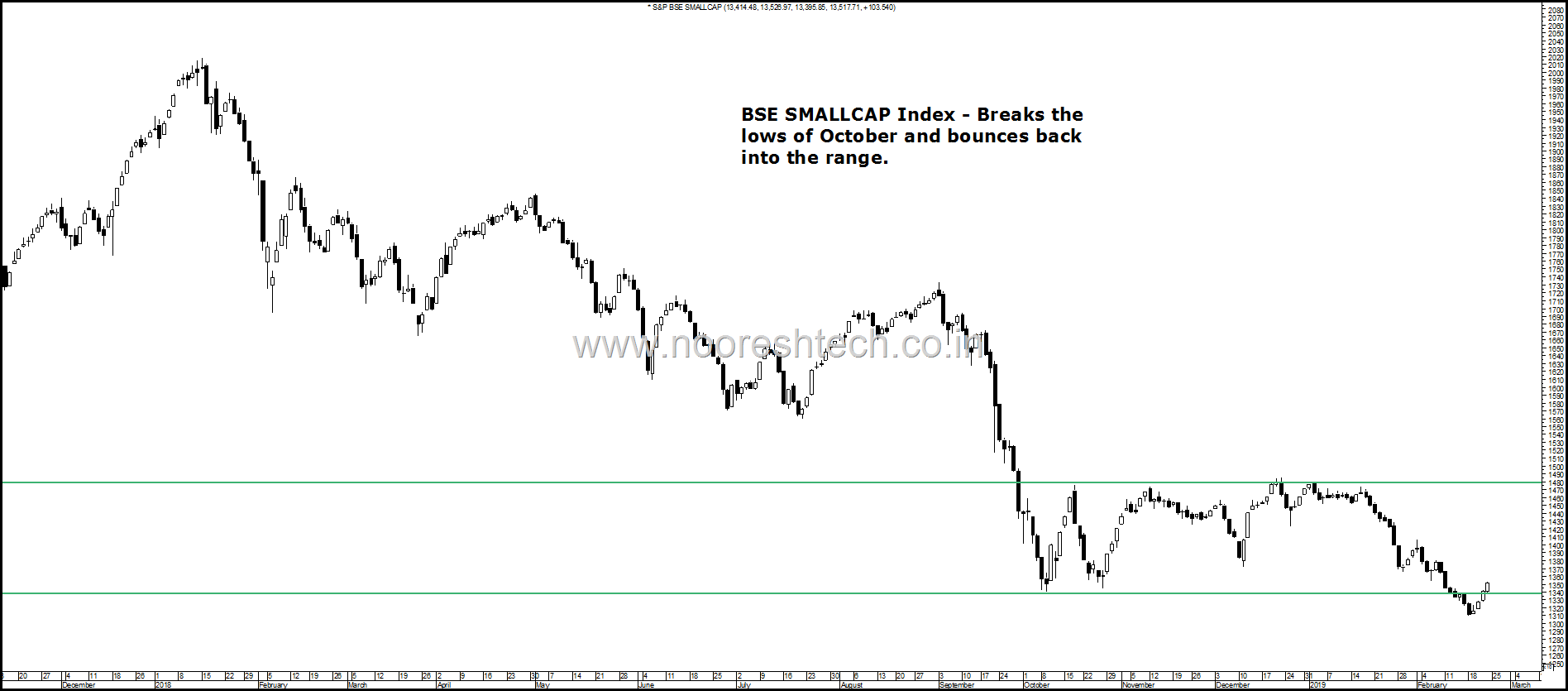 BSe Smallcap Index – Breaks the low of October and bounces back into the range.
It is too early to see a reversal in Smallcap Indices but stock specific action could be seen.
Seeing a lot sideways consolidation in many stocks. Sharing some examples which are on radar. There could be many more. Some like smallcap sugar stocks – Dalmia , Dwarikesh, Avadh are fresh breakouts.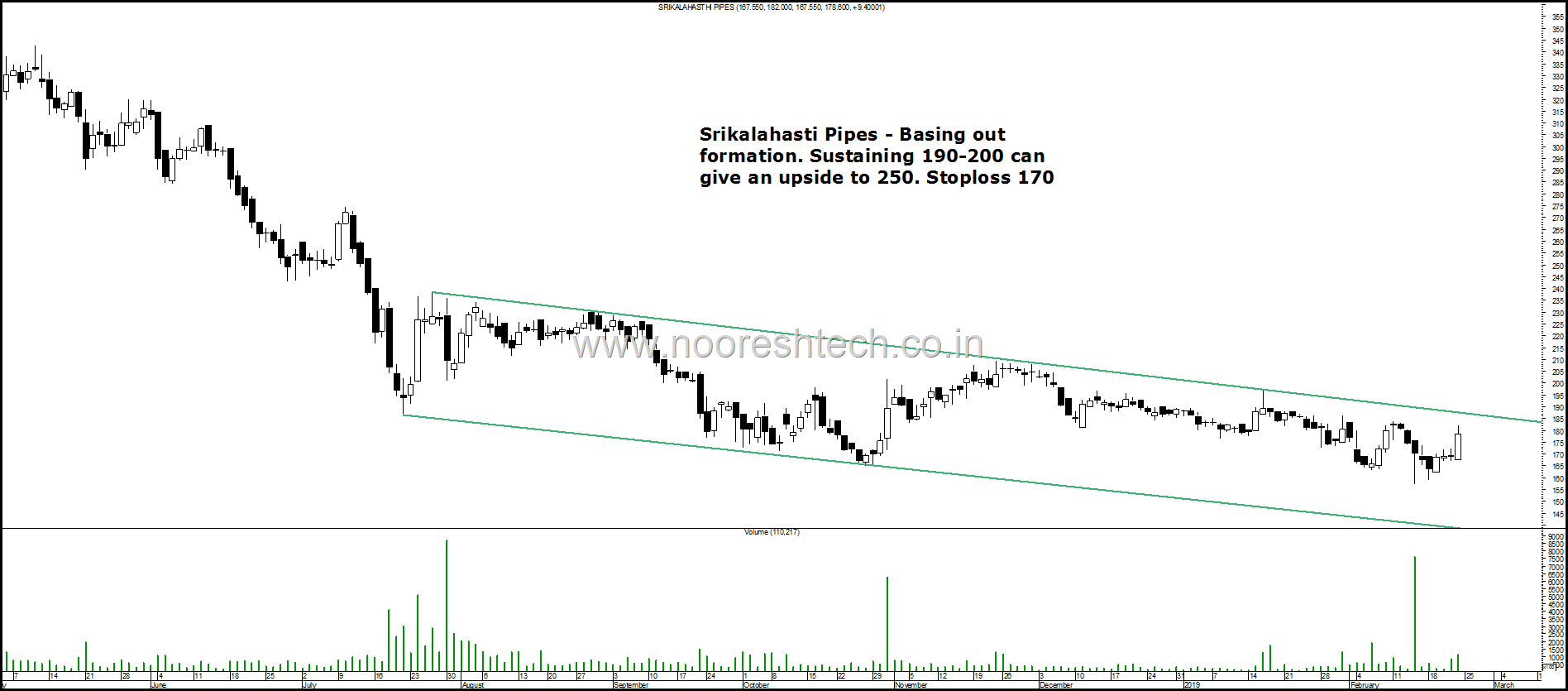 Srikalahasti Pipes – Sustaining 190-200 can give an upside to 250 + . Stoploss 170-175. Good promoter buying as per insider trading disclosures.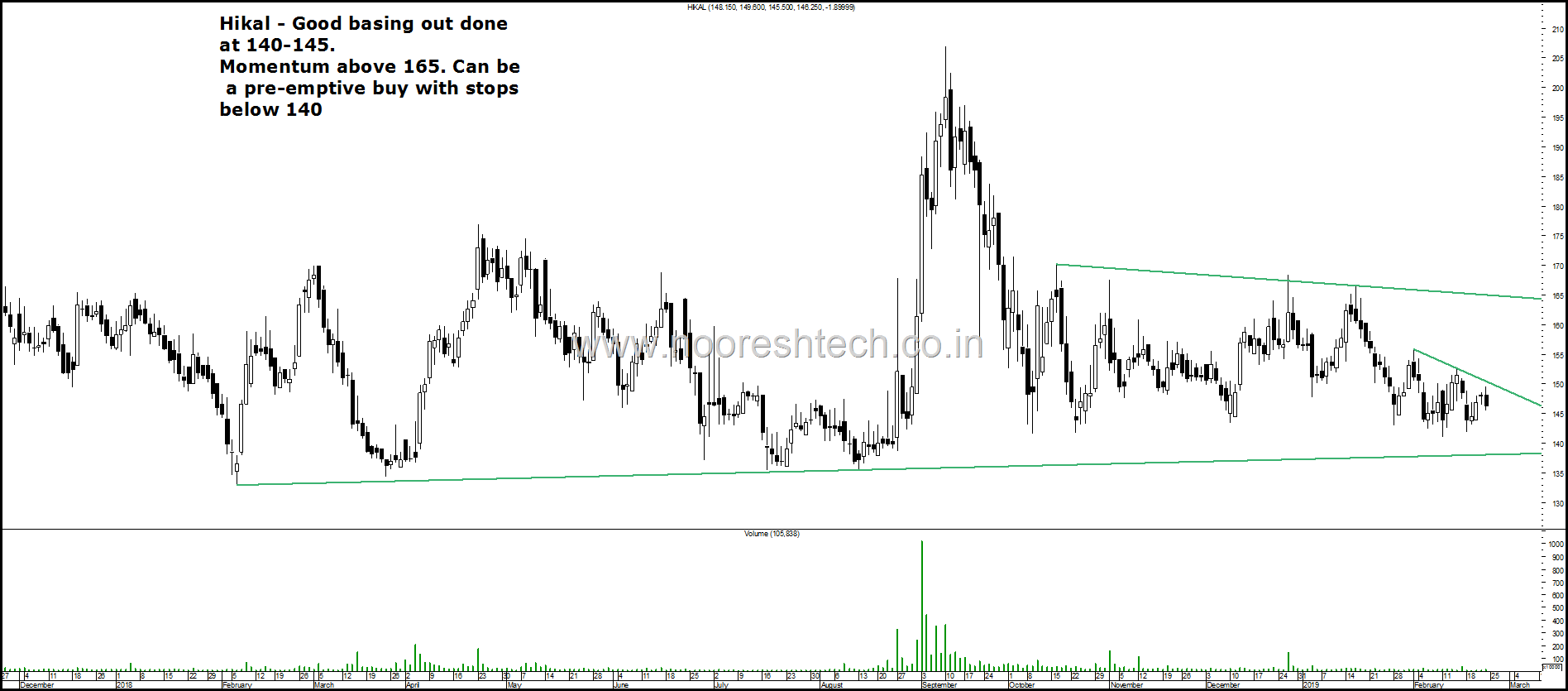 Hikal Limited – Good base at 140-150. Momentum above 165. Can be a pre-emptive buy with stops at 140.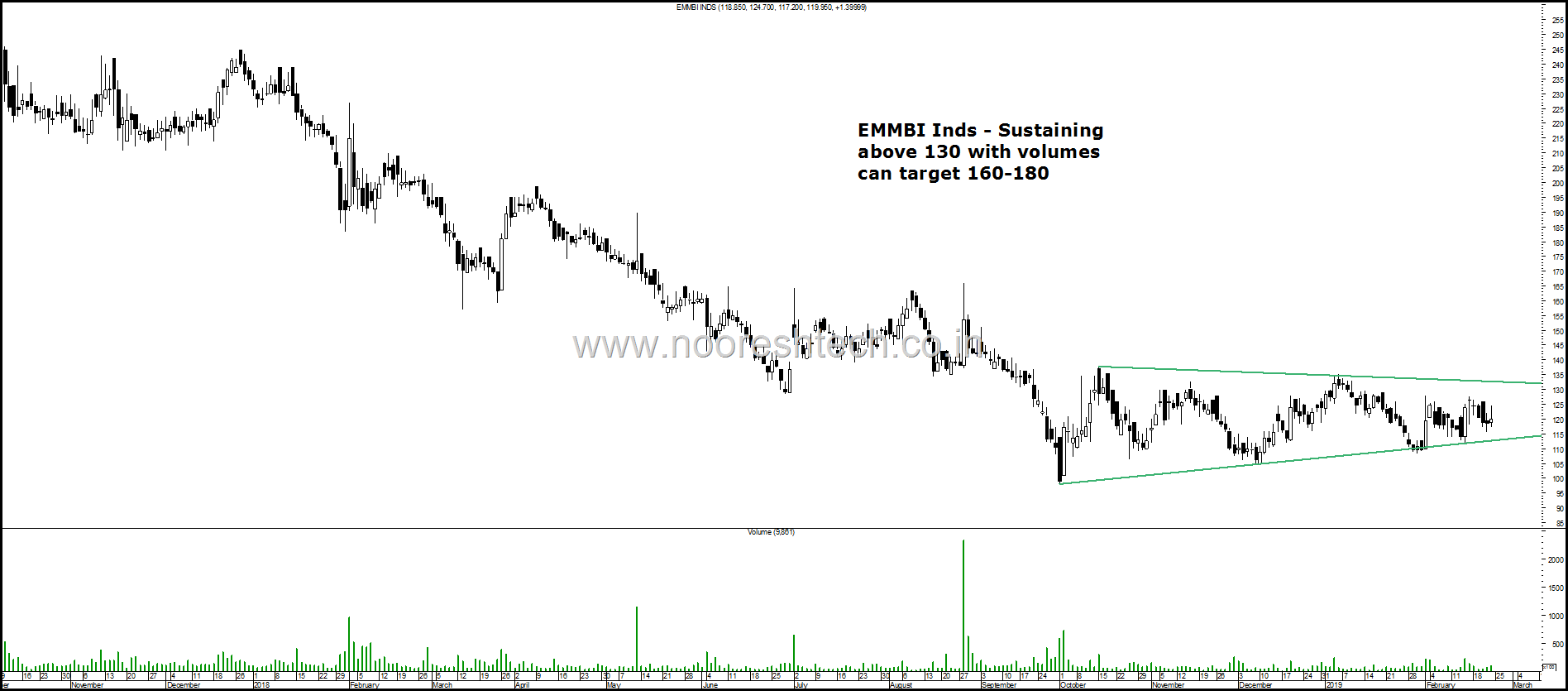 Emmbi Inds – Sustaining above 130 with vols can target 160-180.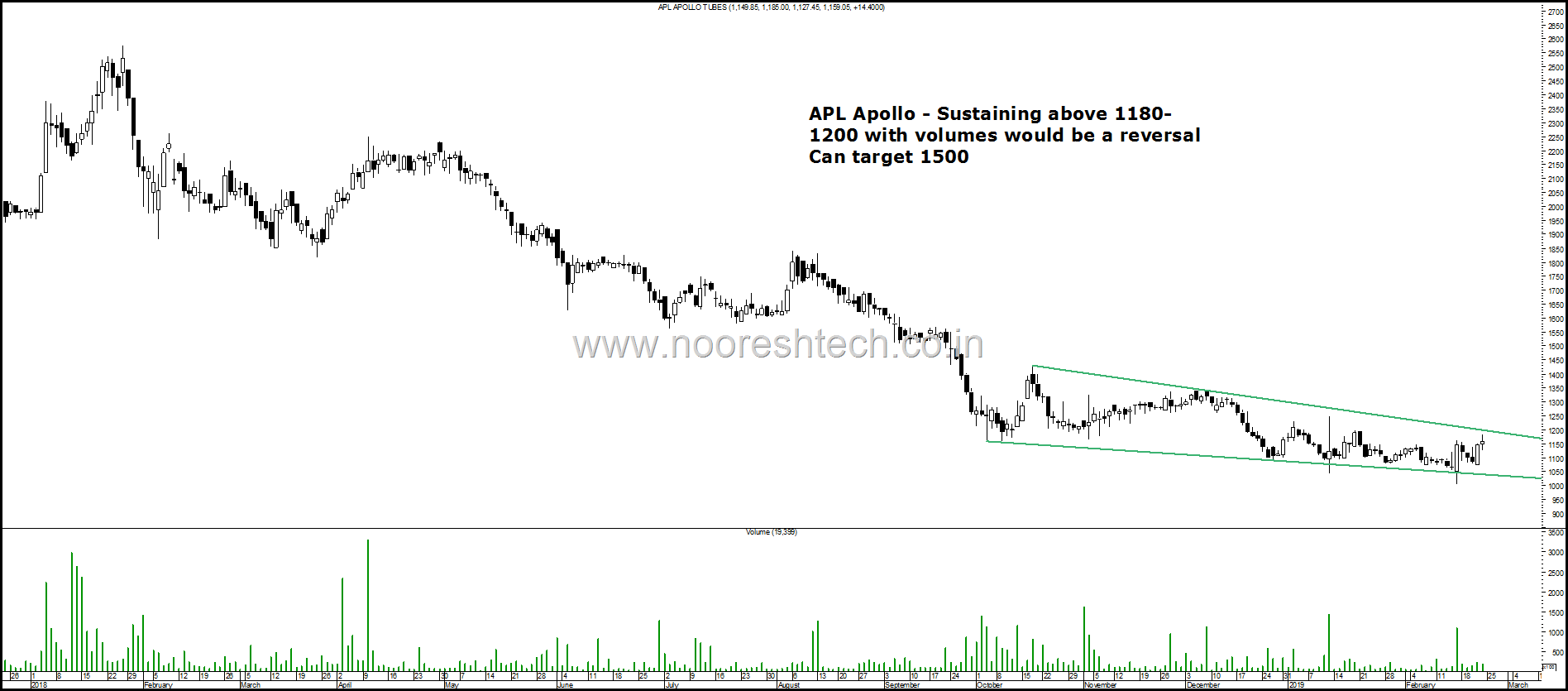 Apl Apollo – Sustaining above 1180-1200 with volumes would be a reversal. Can target 1500.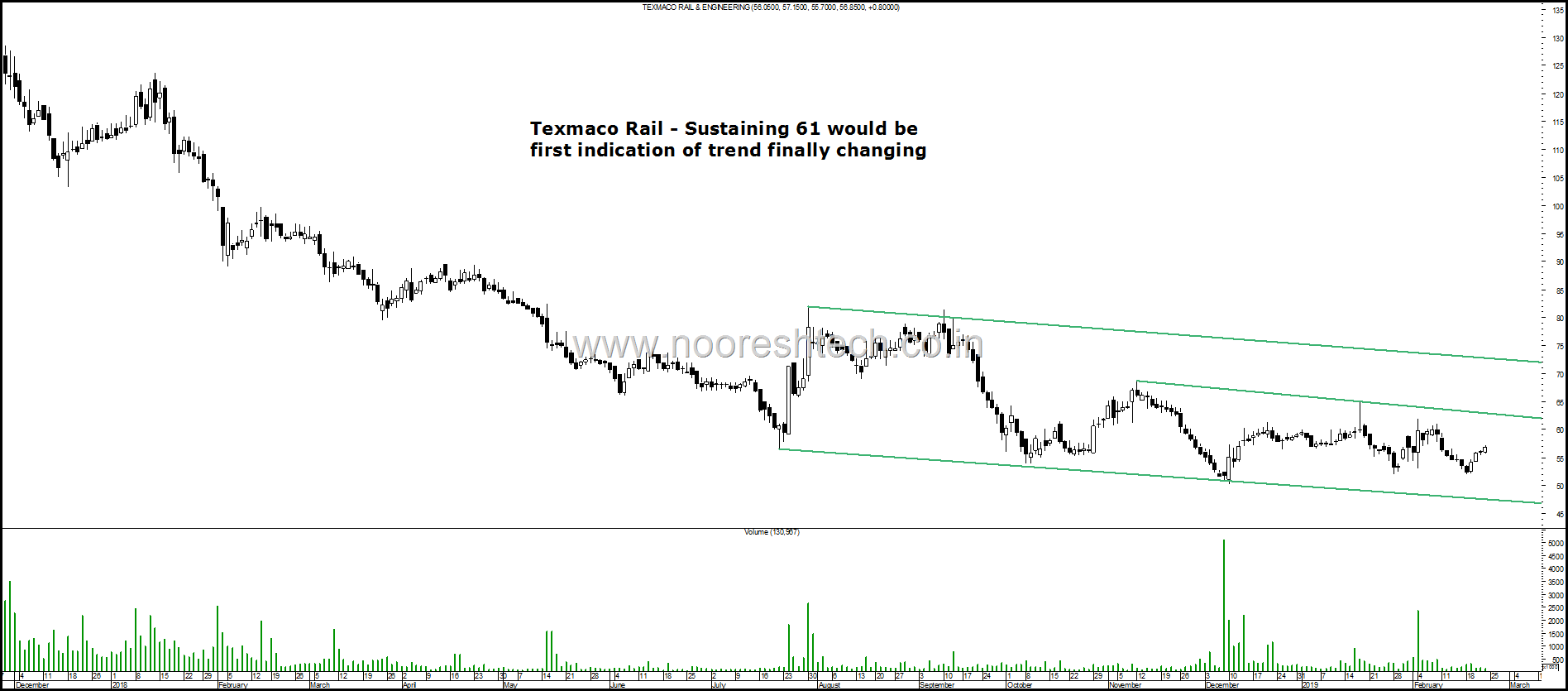 Texmaco Rail – Sustaining 61 would be first indication of trend finally changing.
Will be a speaker at DECMA Conference on March 2-3rd 2019 in Pune
The agenda and more details- https://www.definedge.com/conference/
Technical Analysis Training Bangalore – March 16th and 17th
Date:
16th and 17th March
Timings:
9.30 am to 6 pm
Venue :
to be confirmed soon
Fees
Rs 16520 ( 14000 + 9% CGST and 9% SGST ) ( No Discounts )
Registration and Payment Link
https://www.instamojo.com/@analyseindia
Bank Account Details for Payment
ICICI BANK ACCOUNT DETAILS
Account Name - Nooreshtech
Account no - 041205000842
Bank - ICICI BANK
IFSC CODE – ICIC000412
More course details - http://www.nooreshtech.co.in/technical-analysis-training/classroom-training
Planning a session in Pune on March 30-31st . If interested mail to nooreshtech@analyseindia.com