Our previous post on Nifty 50 chart setups - http://www.nooreshtech.co.in/2019/03/nifty-calculator-march-2019-and-trade-setups-in-nifty50-top-weights-infosys-icici-bankhdfchdfc-bank-tcs-reliance.html
HDFC Bank , Reliance and ICICI Bank have broken out and are on their way. HDFC Limited did pull up to 2000 on expected lines.
Now we see 3 more larger weights shaping up well for a breakout.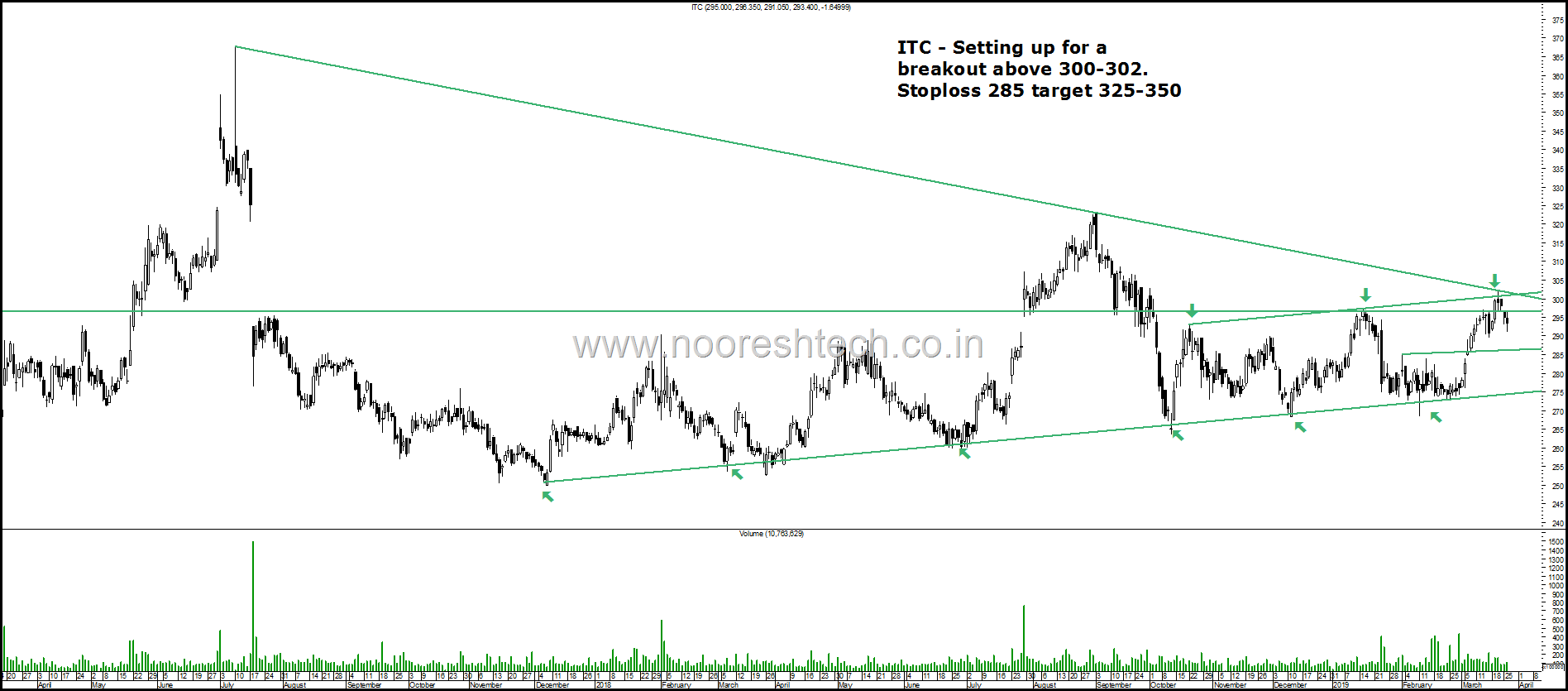 ITC
After a lot of bottoming out with multiple bottoms at the lower end of the trendline the stock is shaping up for a breakout above 300-302.
Can be a pre-emptive buy with a stoploss of 285 or buy on sustaining 302-304.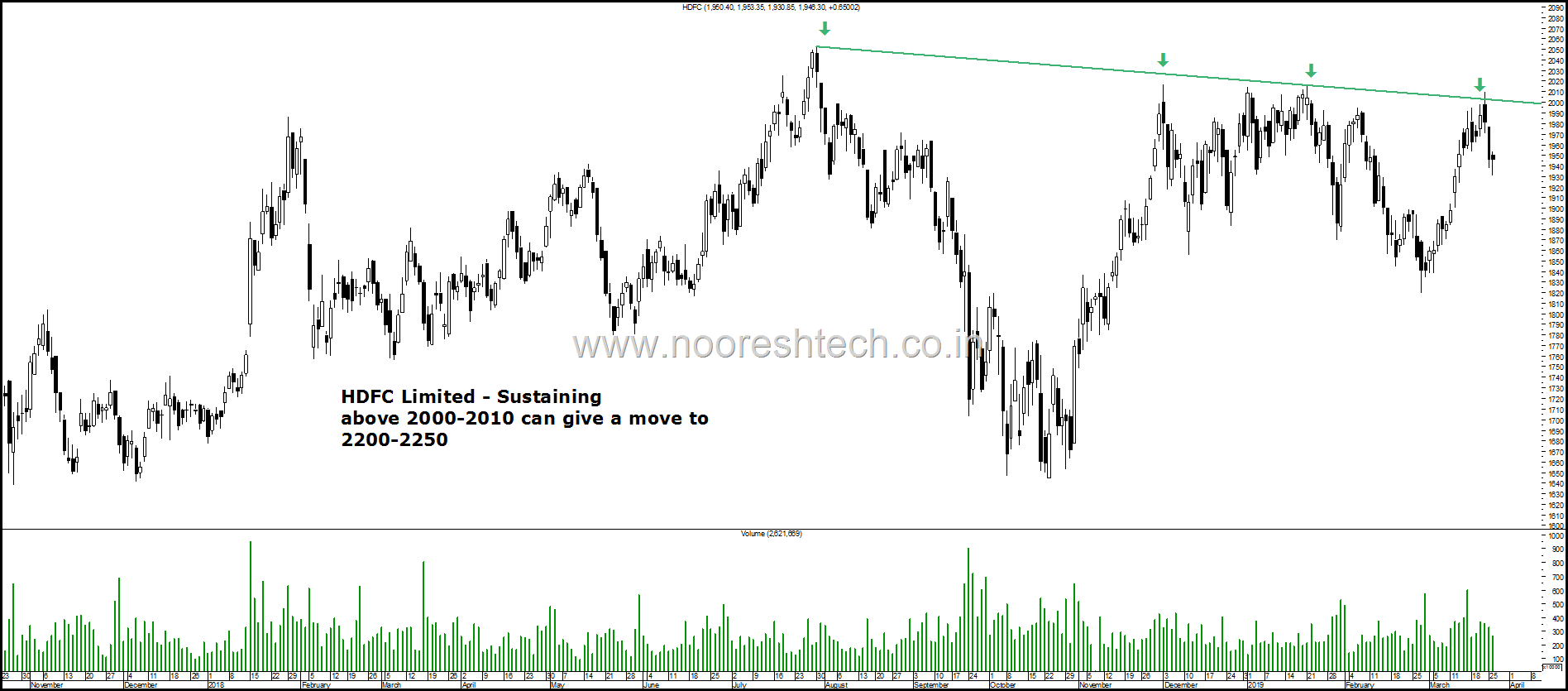 HDFC Limited -
4-5 attempts at the resistance of 2000-2010.
Sustaining above that zone could imply a move to 2200-2250 very similar to the move in HDFC Bank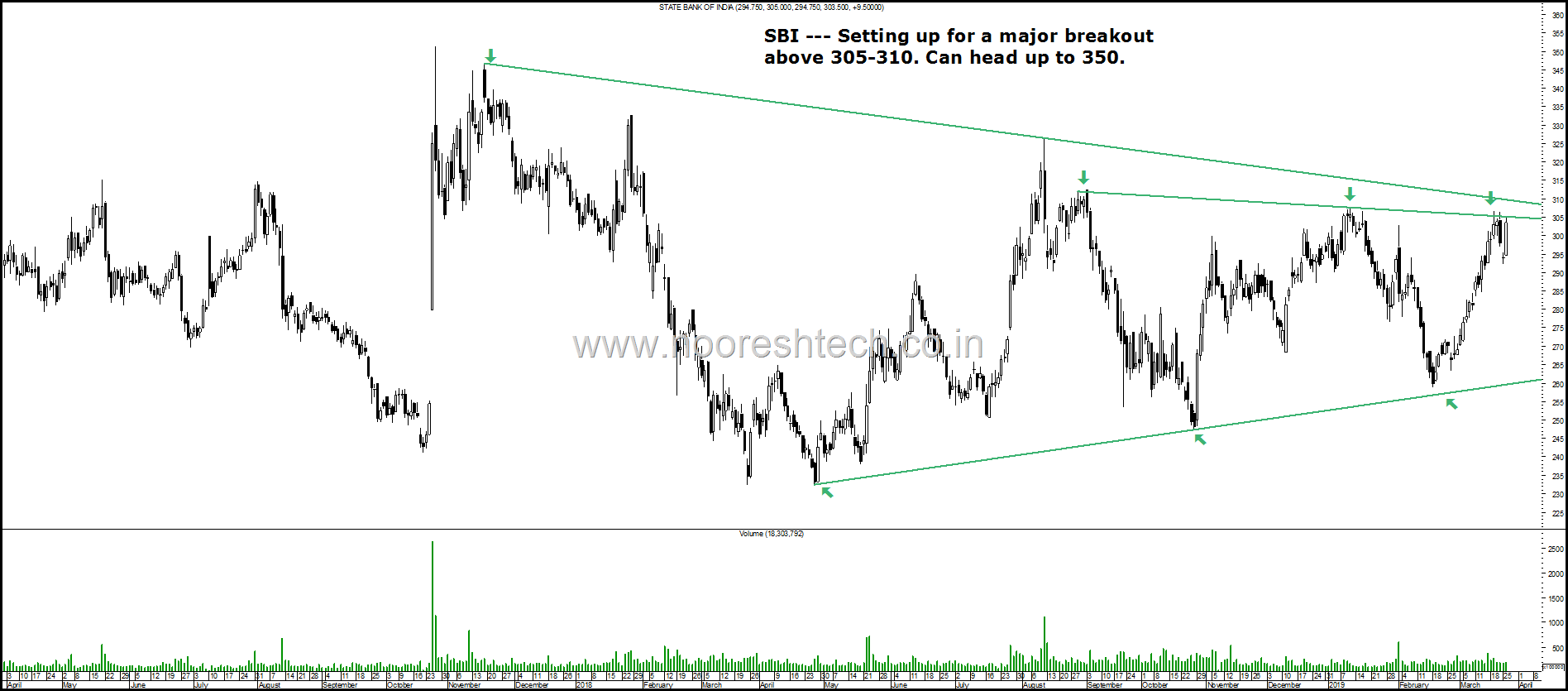 Lot of resistance around 305-310.
Sustaining above that can give a breakout move to 350.
A lot of PSU banks are close to a breakout apart from SBIN as well.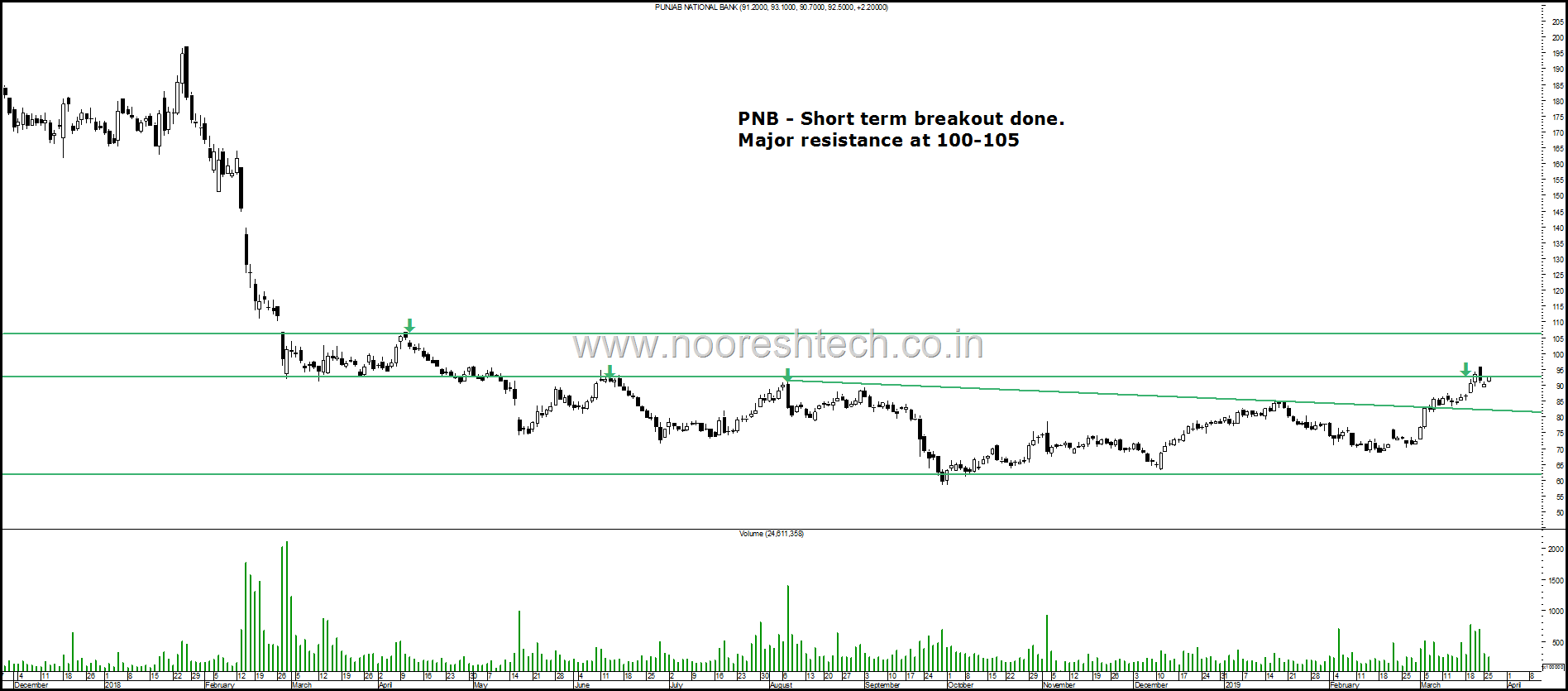 PNB – Short term breakout done – Major resistance at 100-105.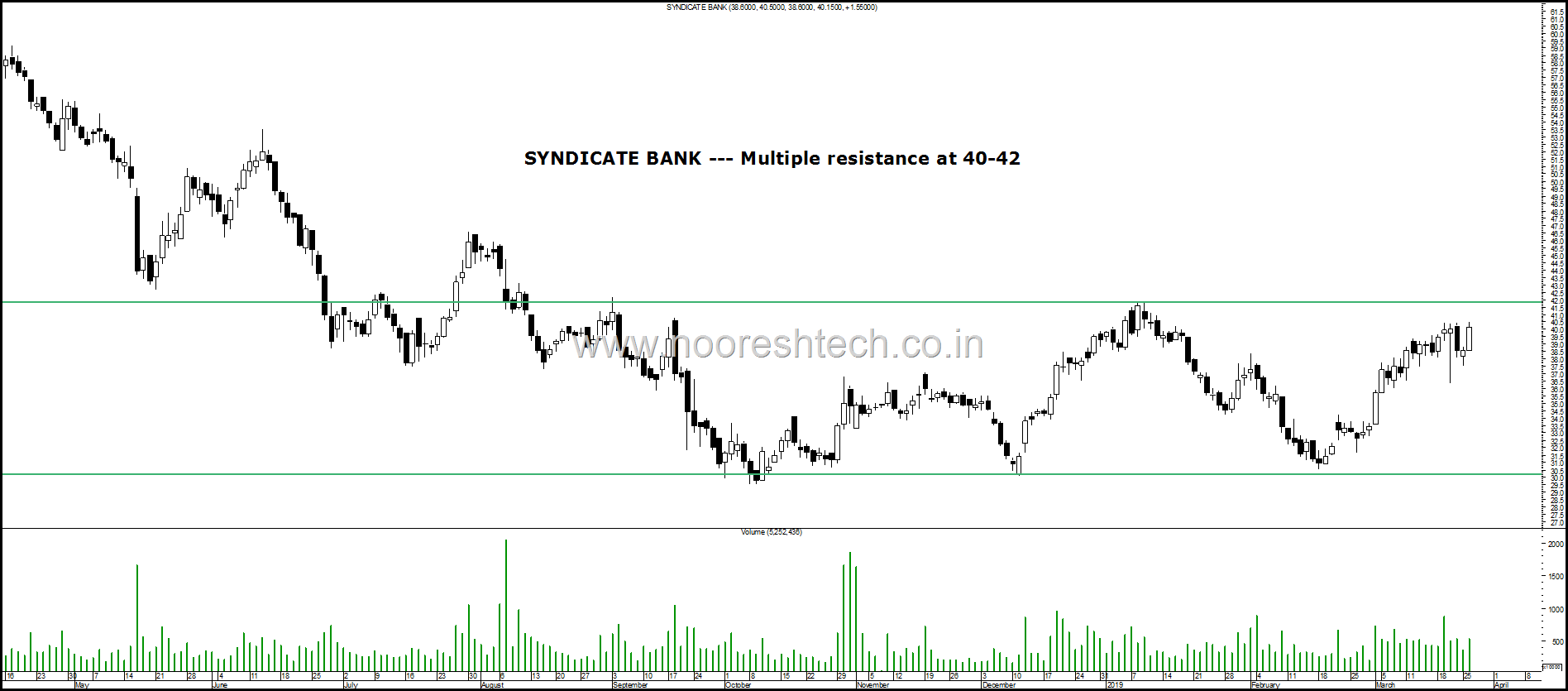 Syndicate Bank – Multiple resistance at 40-42.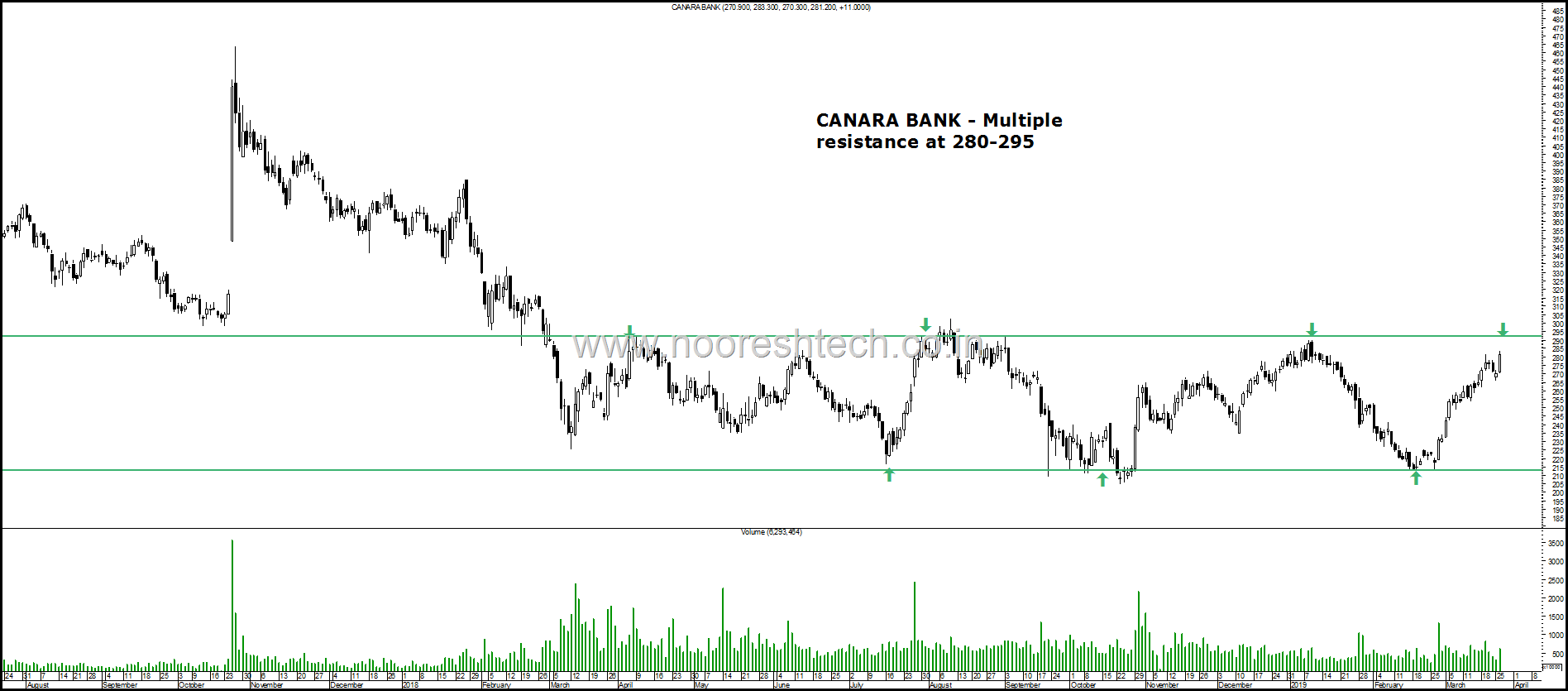 Canara Bank – Multiple resistance at 290-295
Technical Analysis Training Mumbai
http://www.nooreshtech.co.in/2019/03/technical-analysis-training-mumbai-13th-and-14th-april-2019.html
Date:
13th and 14th April 2019
Timings:
9.30 am to 6 pm
Venue :
Hotel Karl Residency
36, Lallubhai Park Road
Andheri (W), Mumbai, 400058
Maharashtra – (India)
Fees
Rs 16520 ( 14000 + 9% CGST and 9% SGST ) ( No Discounts )
Registration and Payment Link
https://www.instamojo.com/analyseindia/technical-analysis-training-mumbai-13th-and-/