A quick update on a few indices which have crossed recent highs.
The index which can give the strongest signal of trend change is now back to testing the resistance.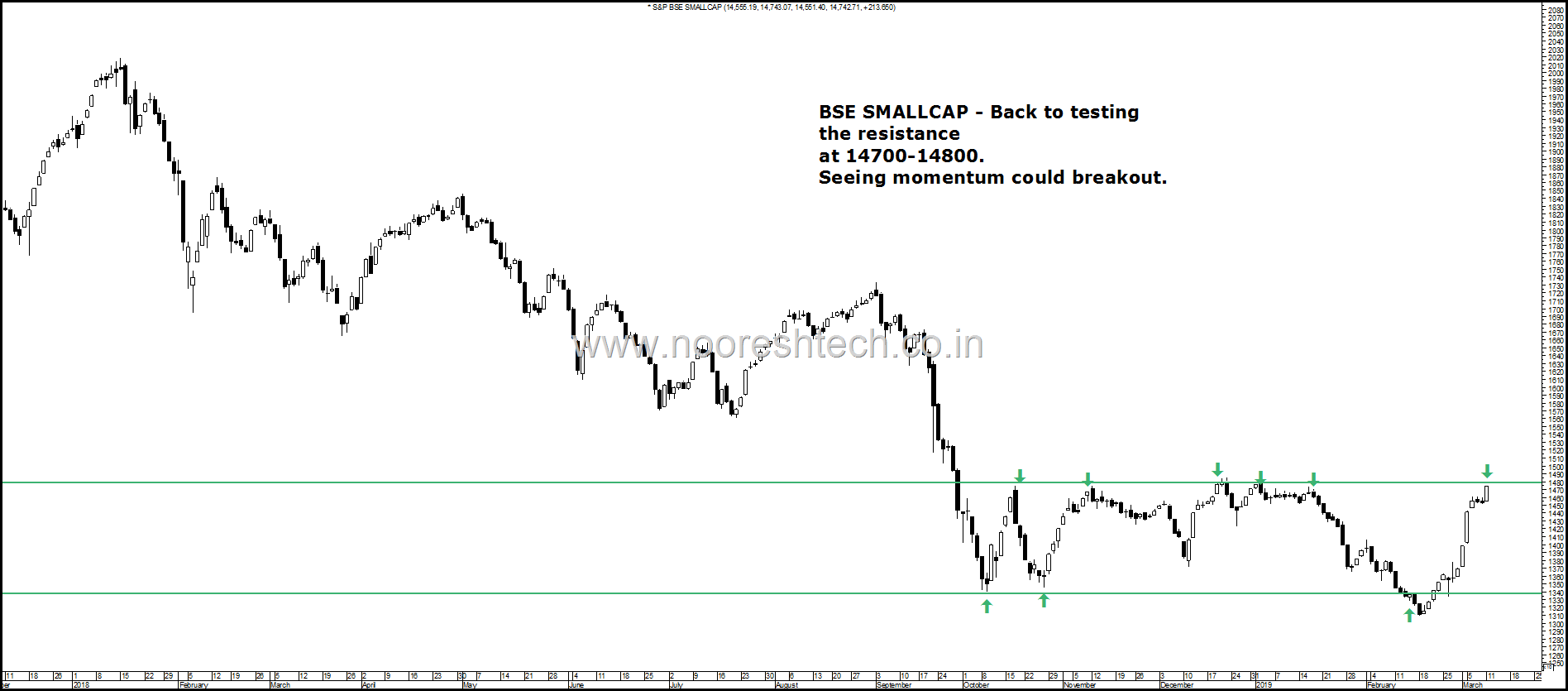 BSE Smallcap Index – Almost the 6th attempt at 14700-14800 in last 6 months. Seeing the current momentum looks like it should breakout.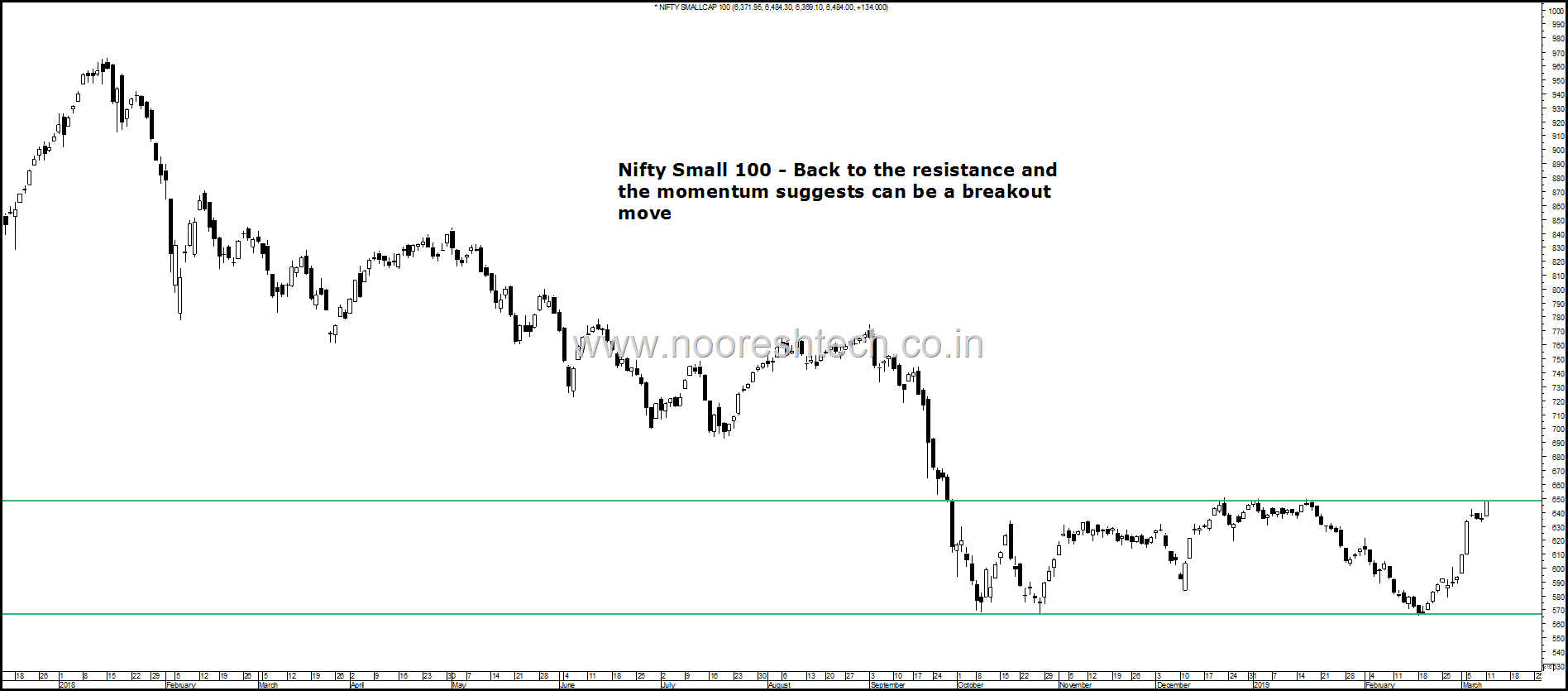 Nifty Smallcap 100 – Yet another attempt at the 6300-6500 resistance and looks can breakout.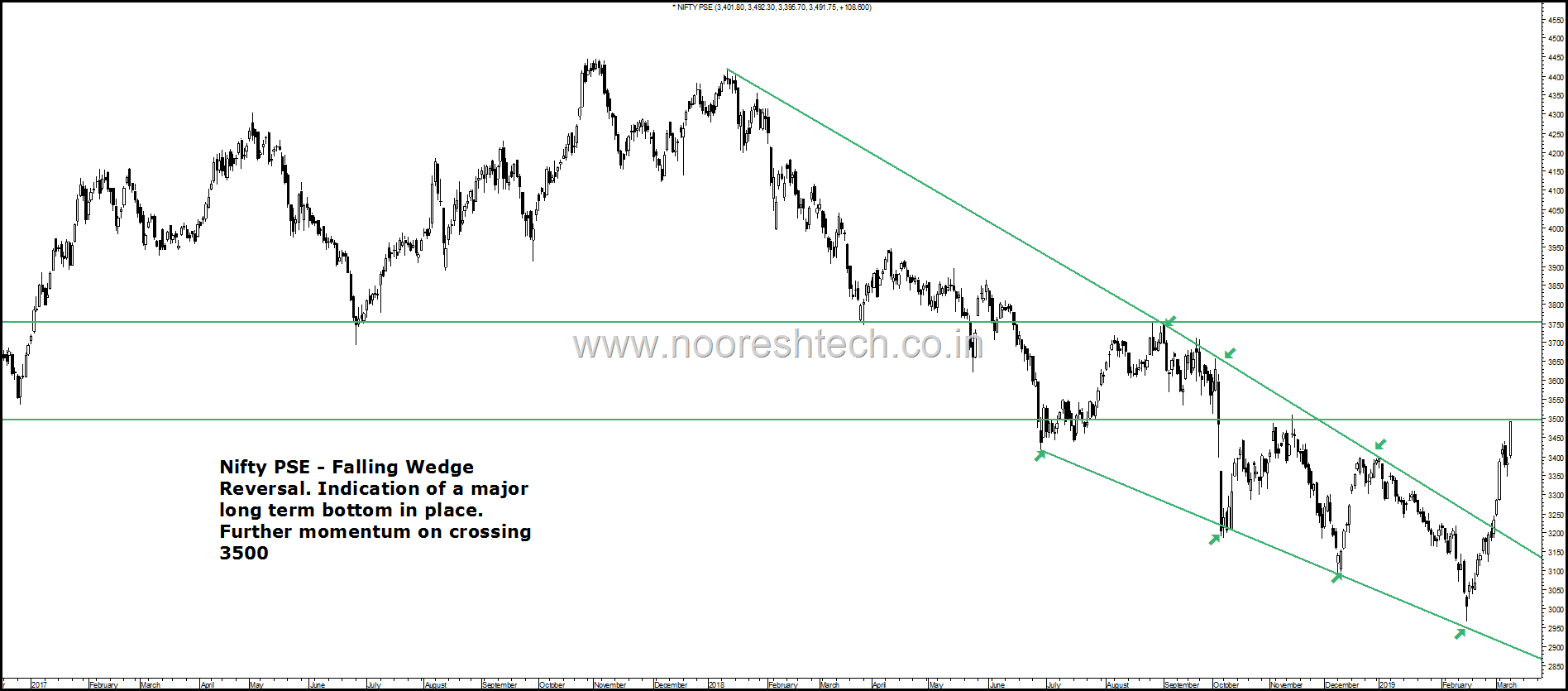 Nifty PSE – A falling wedge reversal is an indication of a major bottom in place. Further momentum on sustaining 3500. This can be the surprise sector for the next few months and years.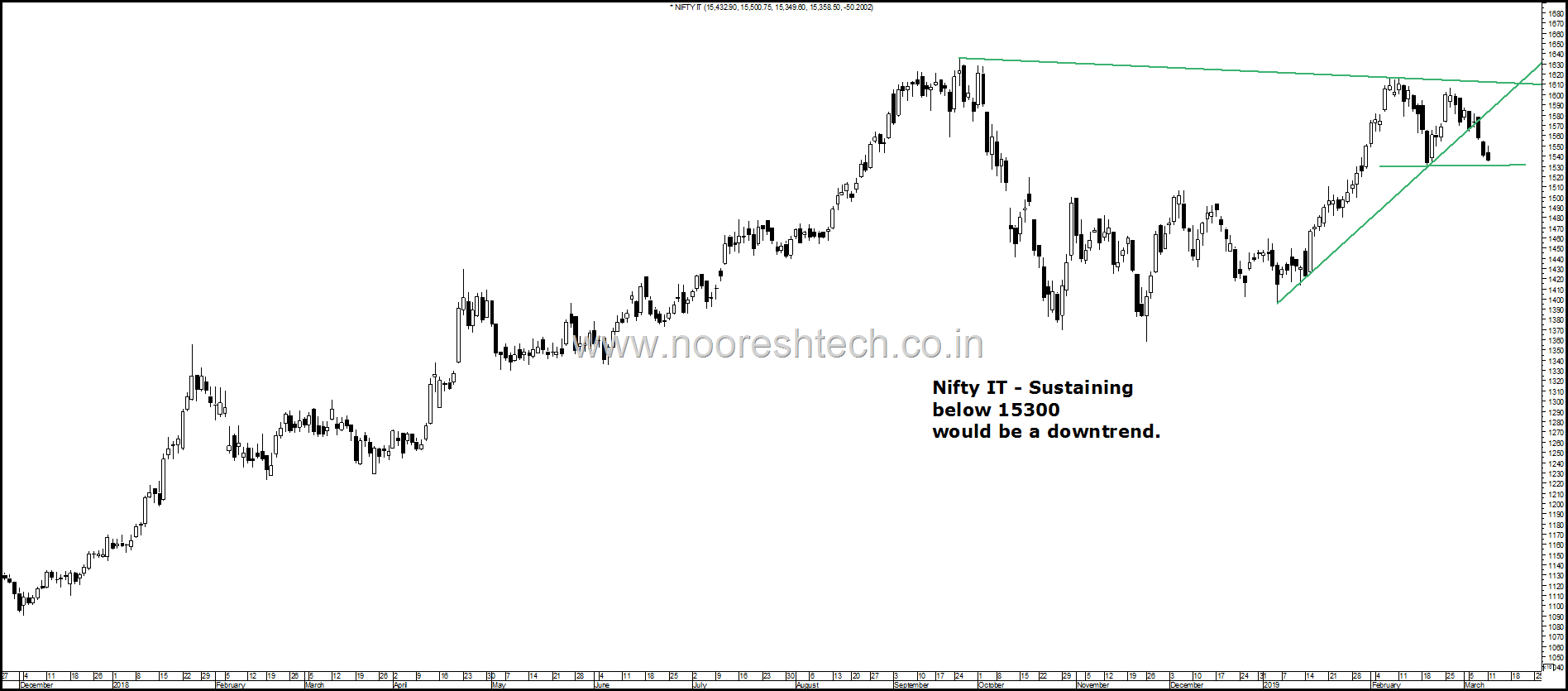 Nifty IT – One of the strongest sector in recent times is close to a short term trend change if stays below 15300.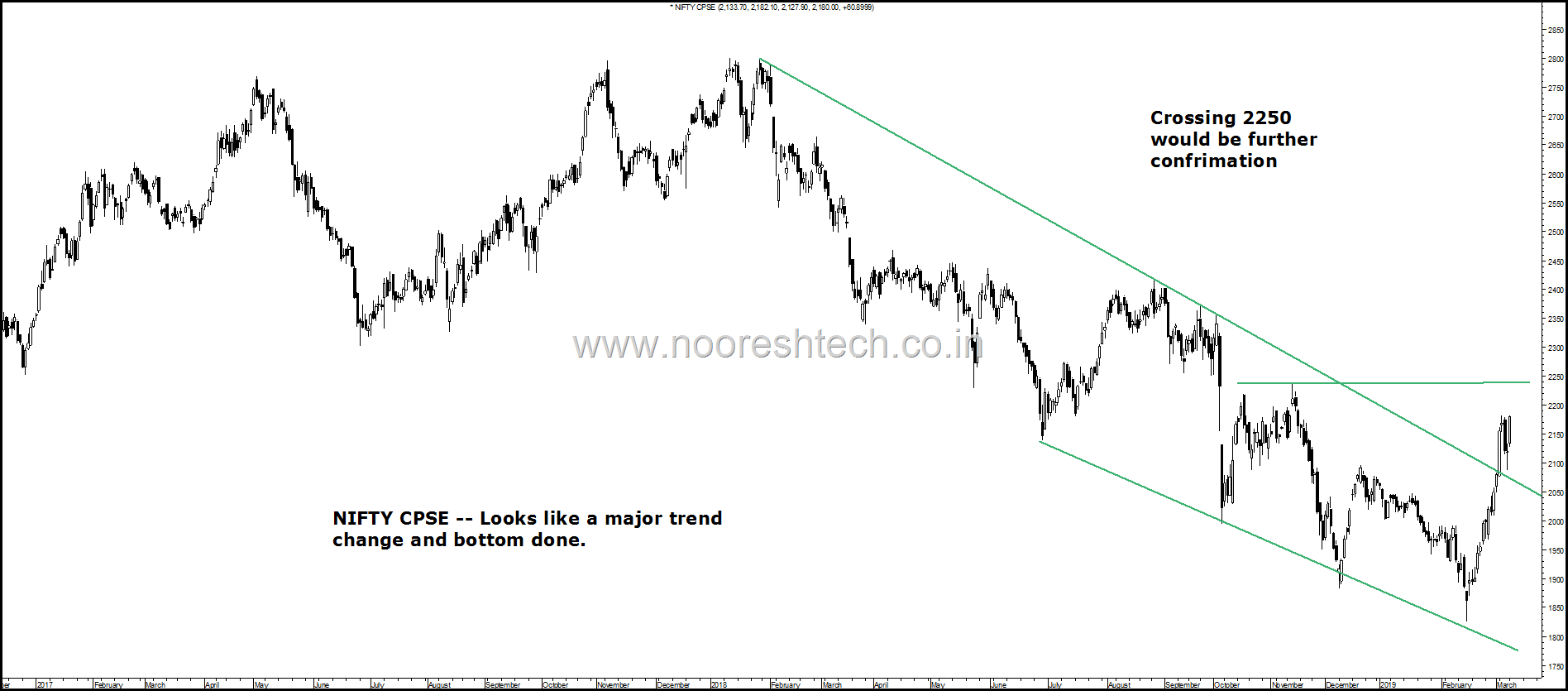 Nifty CPSE – Looks like a major trend change and bottom in place here too.
Bank Nifty crosses 28000 and not far from all time highs.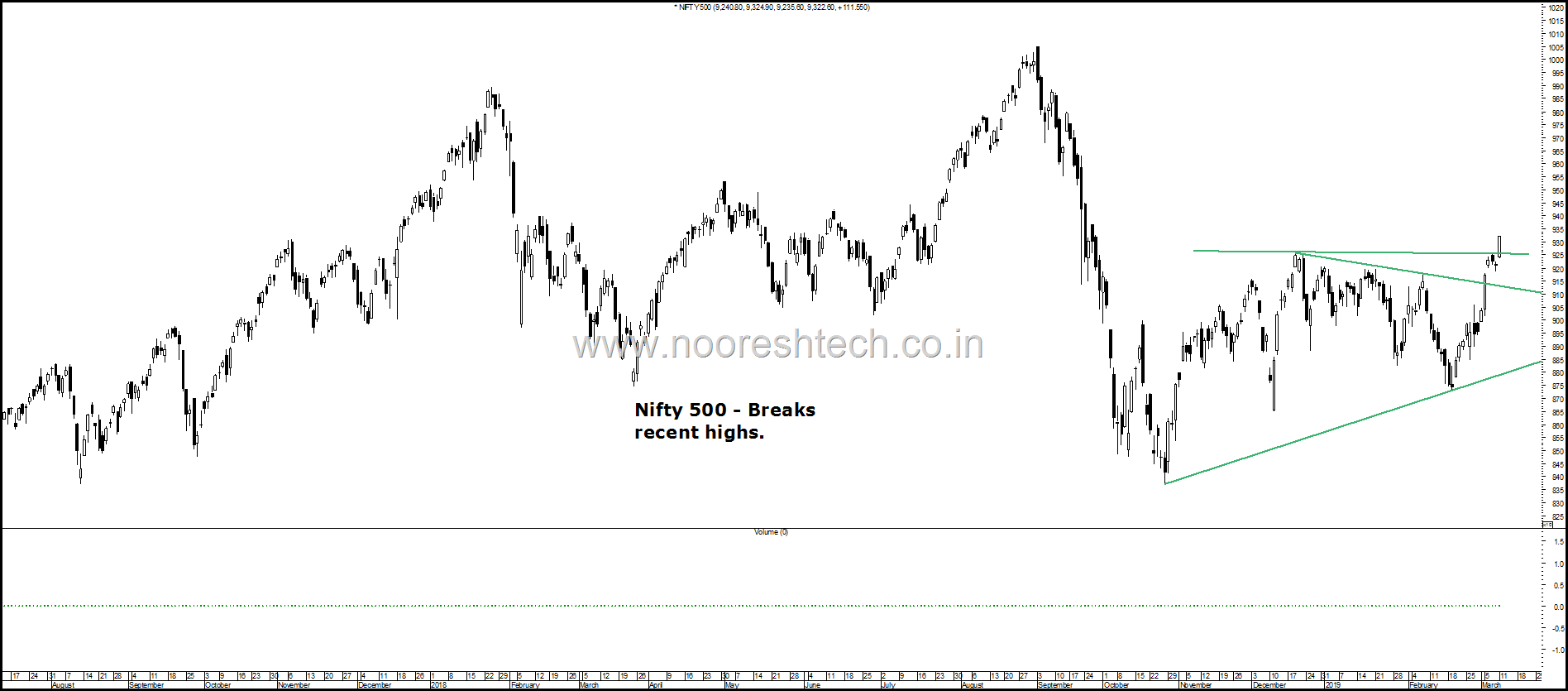 Nifty 500 and other broader indices have also crossed the recent highs.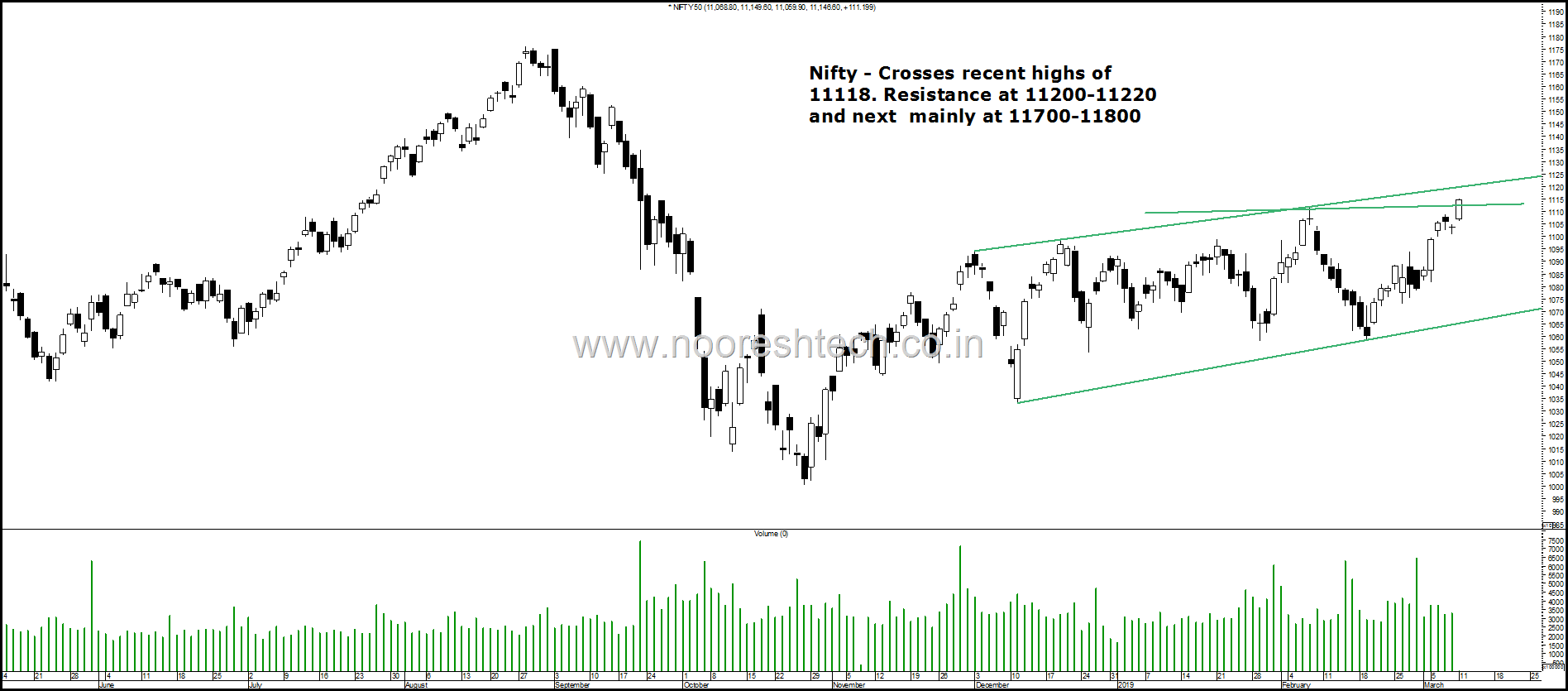 Nifty 50 also has crossed the recent highs and some resistance at 11200-11220 and post that 11700-11800.
Conclusion
Majority of the indices are close to crossing recent highs and that too together is generally a positive signal. Time to look for stock specific breakouts and ideas.One of the major revelation is a trend change in PSUs.
Technical Analysis Training Pune – 30-31st March
Technical Analysis Training Mumbai – April 13-14th
( Bangalore session for March is cancelled )
Fees
Rs 16520 ( 14000 + 9% CGST and 9% SGST ) ( No Discounts )
Registration and Payment Link
https://www.instamojo.com/@analyseindia
Bank Account Details for Payment
ICICI BANK ACCOUNT DETAILS
Account Name - Nooreshtech
Account no - 041205000842
Bank - ICICI BANK
IFSC CODE – ICIC000412
More course details - http://www.nooreshtech.co.in/technical-analysis-training/classroom-training