A quick look at some of the interesting chart setups. There are many more.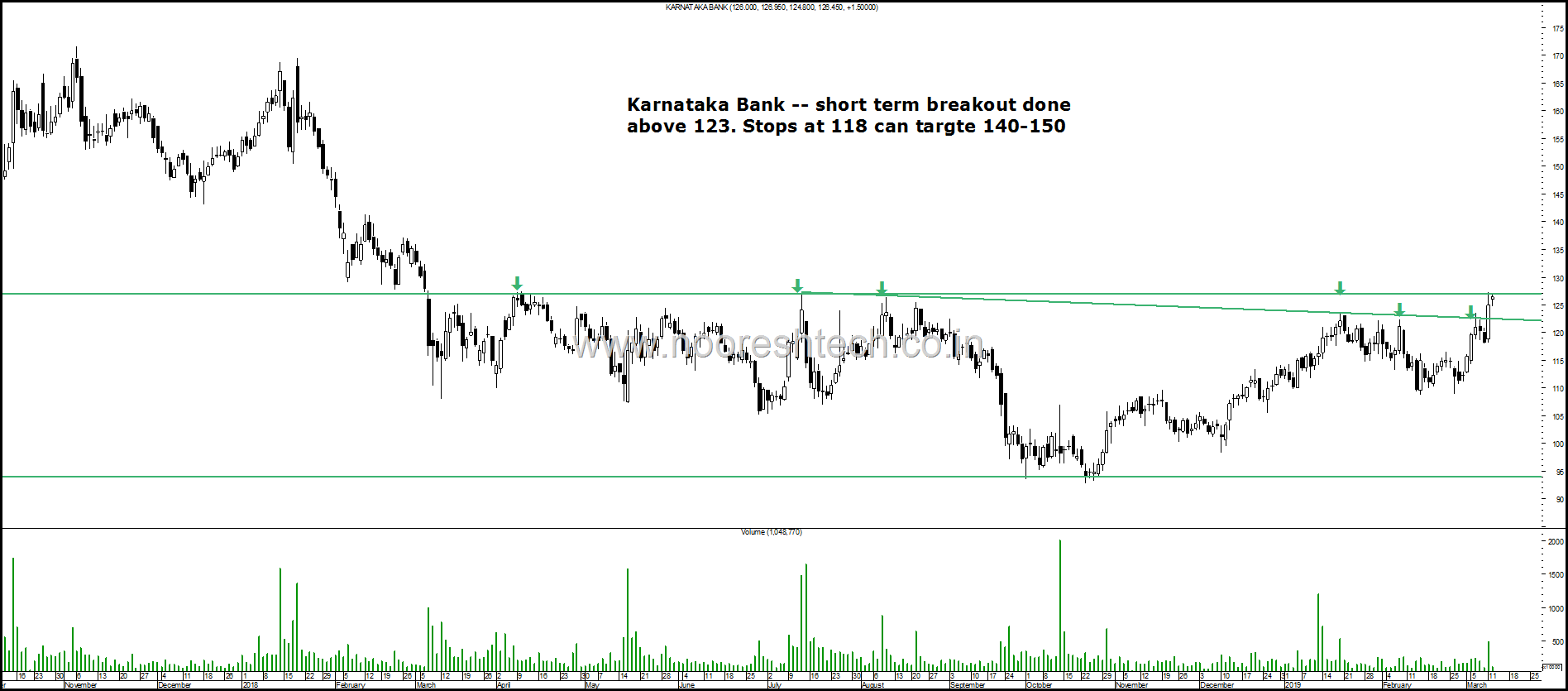 Karnataka bank – Short term Breakout done above 123.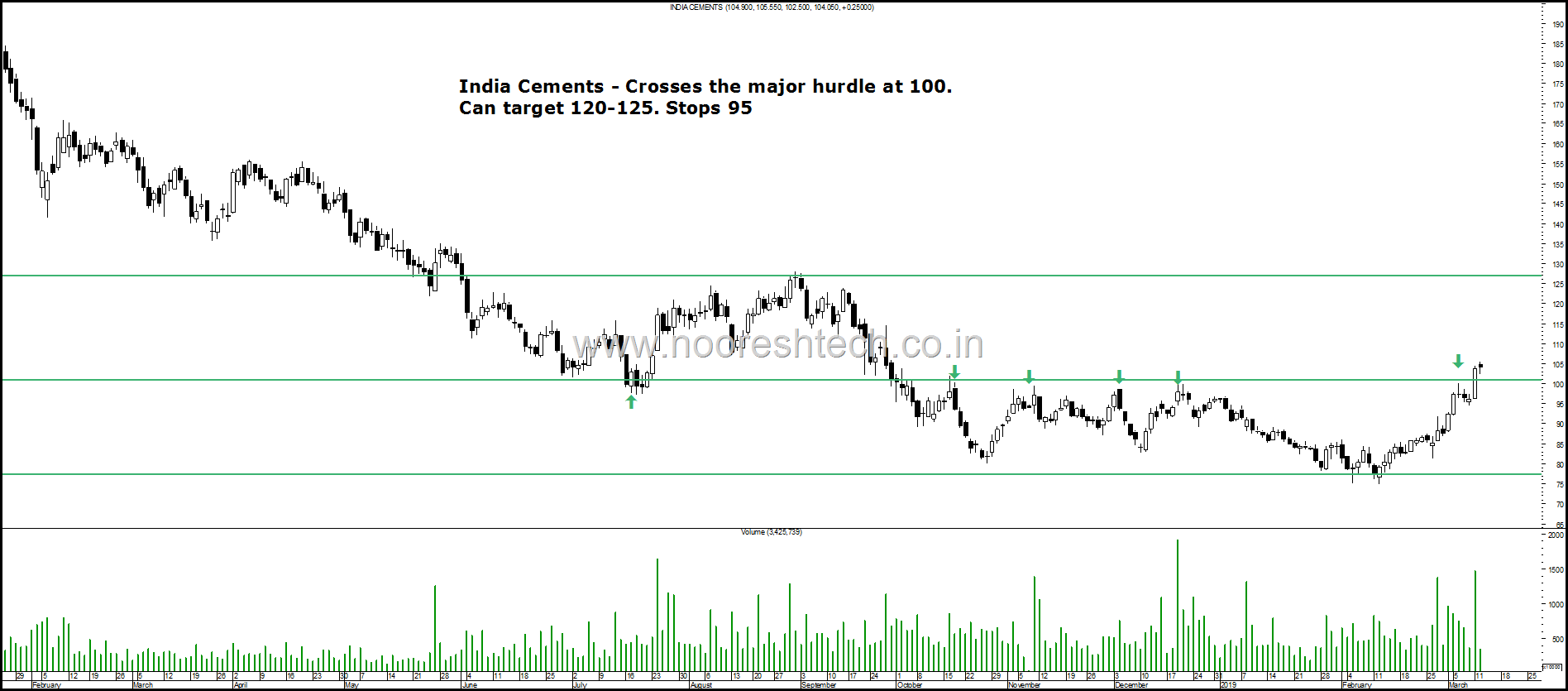 India Cements – Major hurdle at 100 crossed.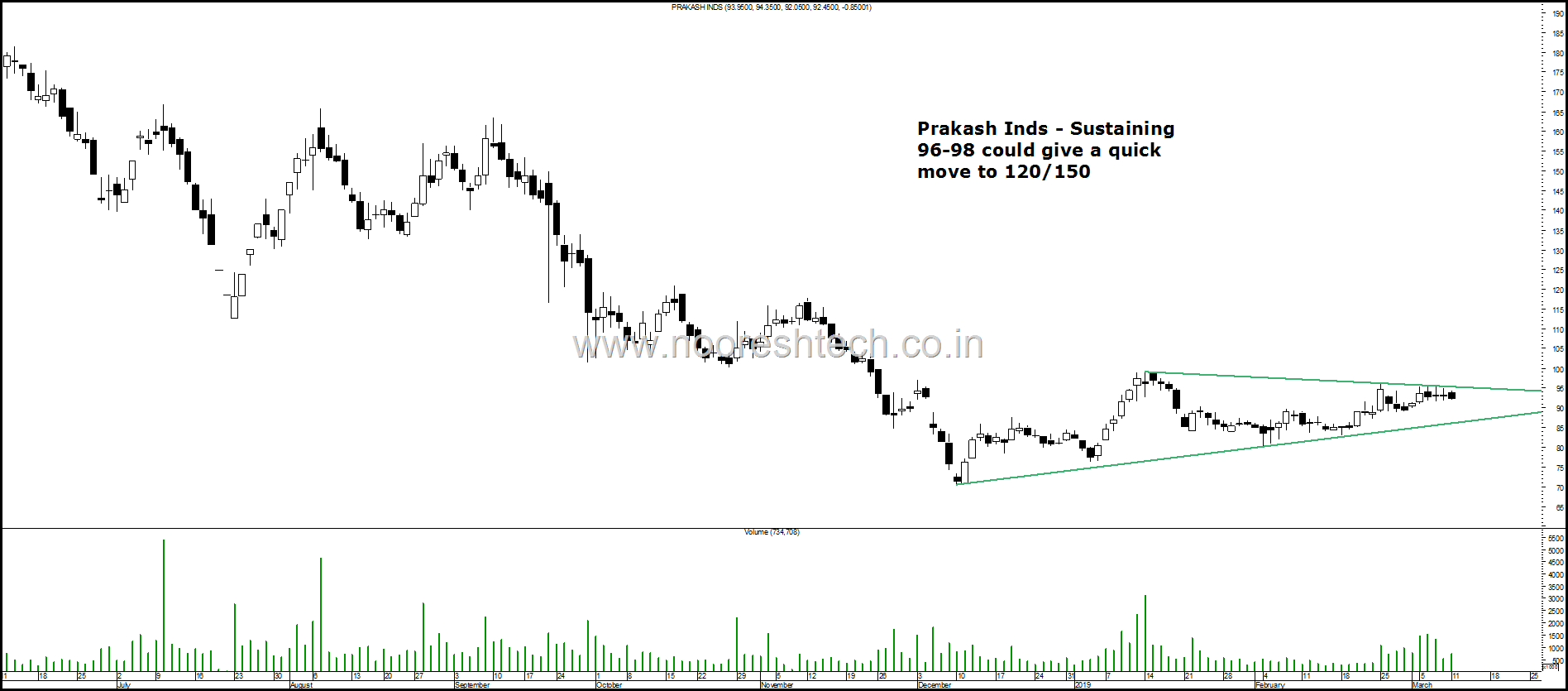 Prakash Inds – A quick move possible if sustains above 96-98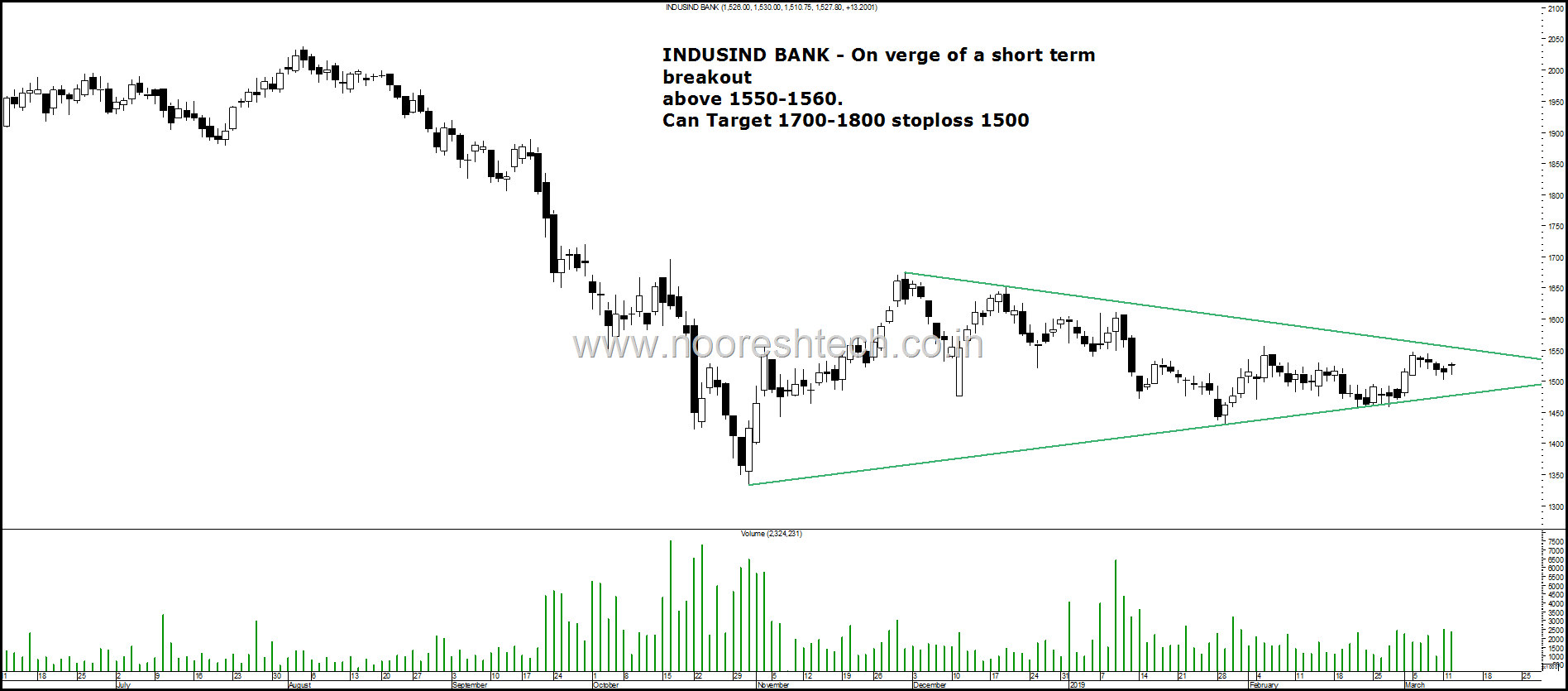 Indusind Bank – A triangle consolidation. Sustaining 1550-1560 could give a target of 1700-1800 . Stoploss 1500.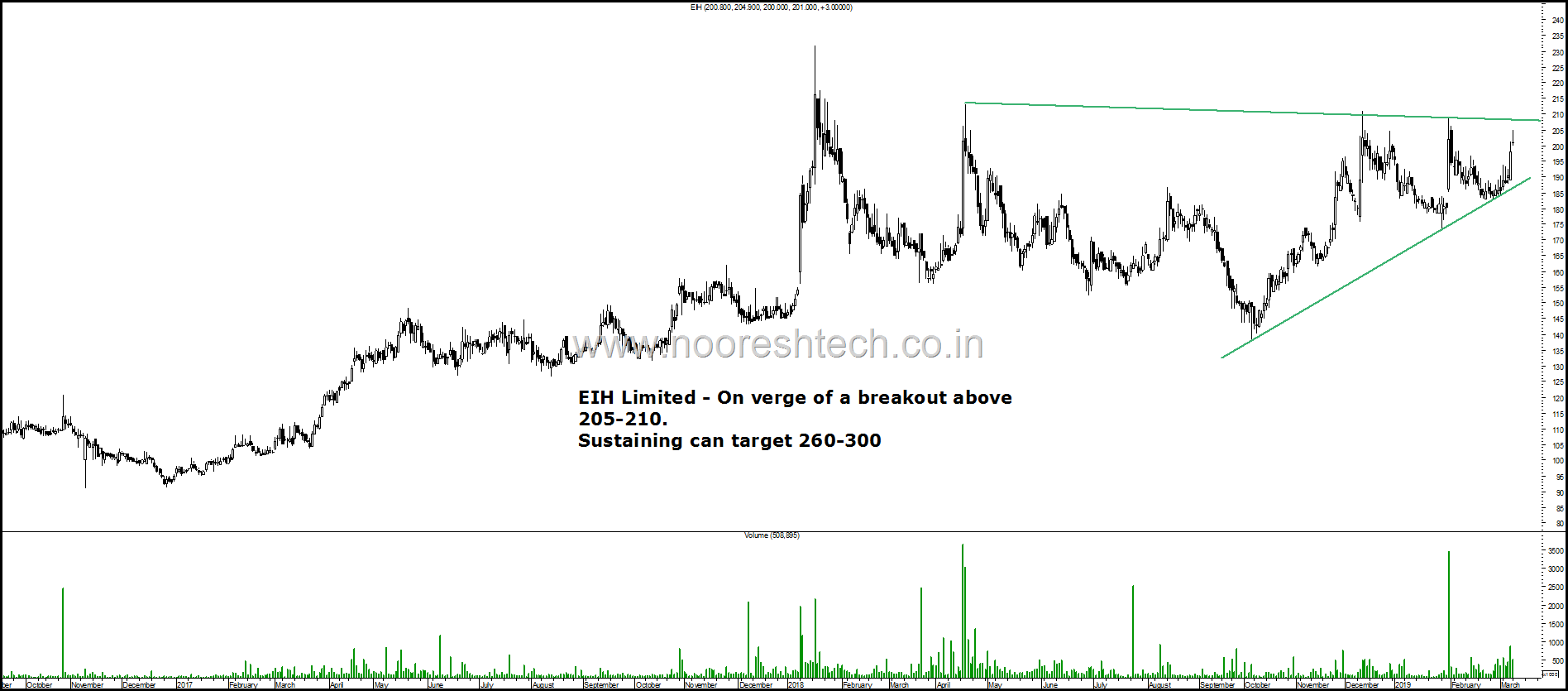 EIH Hotels – On verge of a major breakout as well as not far from all time highs. Similarly Indian Hotels not far from all time highs of 150-160.
Technical Analysis Training Pune – 30-31st March
Technical Analysis Training Mumbai – April 13-14th
( Bangalore session for March is cancelled )
Fees
Rs 16520 ( 14000 + 9% CGST and 9% SGST ) ( No Discounts )
Registration and Payment Link
https://www.instamojo.com/@analyseindia
Bank Account Details for Payment
ICICI BANK ACCOUNT DETAILS
Account Name - Nooreshtech
Account no - 041205000842
Bank - ICICI BANK
IFSC CODE – ICIC000412
More course details - http://www.nooreshtech.co.in/technical-analysis-training/classroom-training