Breakout Trades – Stocks which have broken out or on verge of a breakout. These are trade setups where we may have vested interests or may take trades in the near future. Please do your own research and risk management.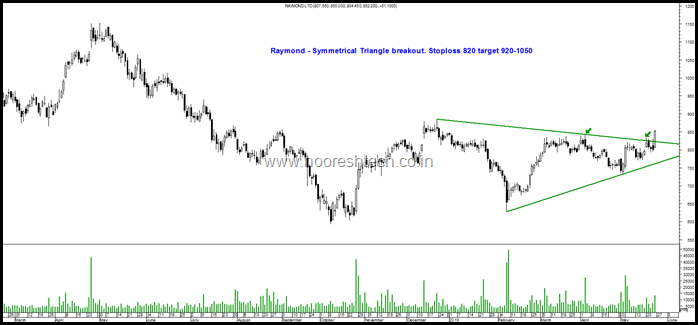 Raymond – A symmetrical Triangle Breakout. Stoploss 820 Target 920-1050. Dislcosure - Recommended in QuickGains FNO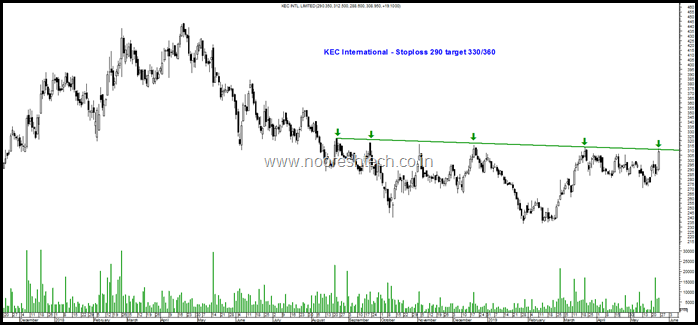 KEC International – Can pre-empt the breakout with a stop of 290. Target 330-360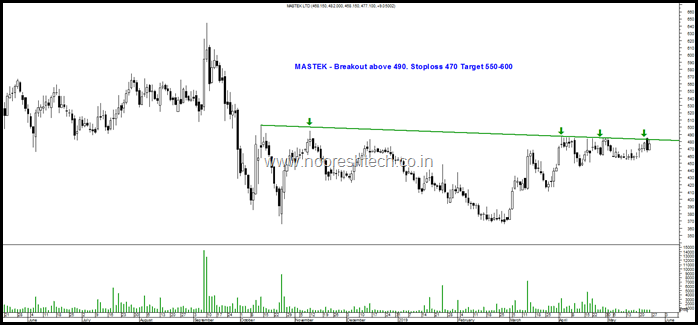 Mastek – A Breakout above 490. Stop 470 Target 550-600.
For more about our advisory services
Customized Advisory Services- http://www.nooreshtech.co.in/quickgains-premium/platinum-plus
Derivatives - http://www.nooreshtech.co.in/quickgains