We started with Smallcap Index diverging with the Nifty and that has lasted for much longer then expected.
Then Nifty started diverging with the bottom 40 stocks of the Nifty
Now Nifty has started diverging with the Global Indices !!
Most Global Indices made a short term bottom in August and have bounced back sharply.
Nifty/BSE Smallcap Indices also have bounced about 5-10% from August lows and are still 5-7% above the august lows.
US Smallcap Indices have underperformed but are now attempting to break above a major resistance.
Nifty is one of the few indices which is near to the August lows.
Nifty – Unless we break 10400 quickly it could be a RSI positive divergence like previous bottoms. Multiple bottoms around 10600. Next major bottoms at 10000. The attempt to take out 11000 failed now to watch the attempt to take out 10600. Time to watchout for reversal signals and if global indices do breakout.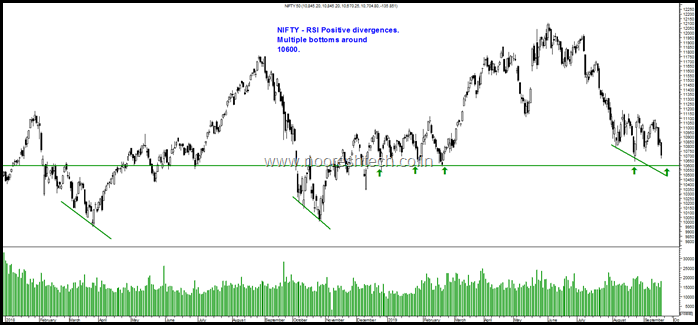 RUSSELL 2000 – 5-6 attempts at the resistance. Still lower by 8-10% compared to highs whereas S&P 500 and Dow in kissing distance of all time highs.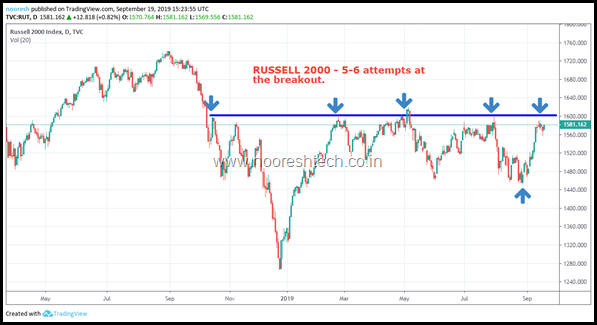 Euro Stoxx 50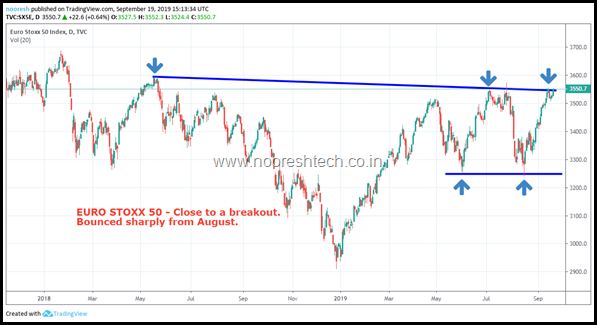 IBEX – Spain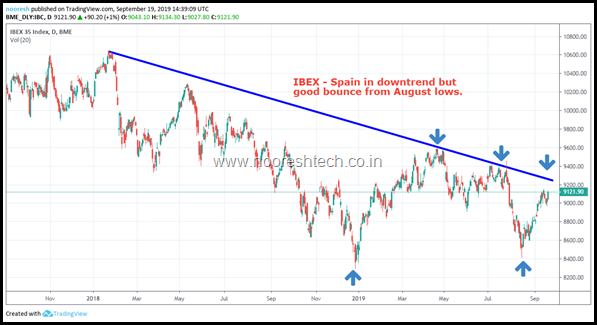 Russia
Taiwan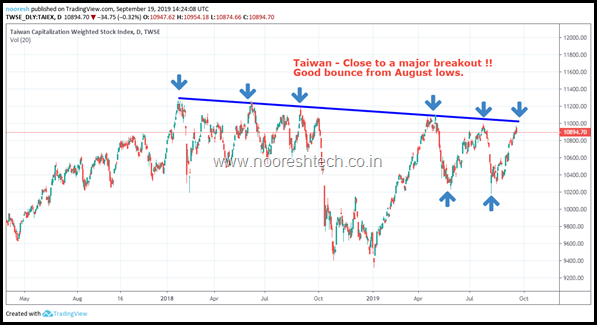 Shanghai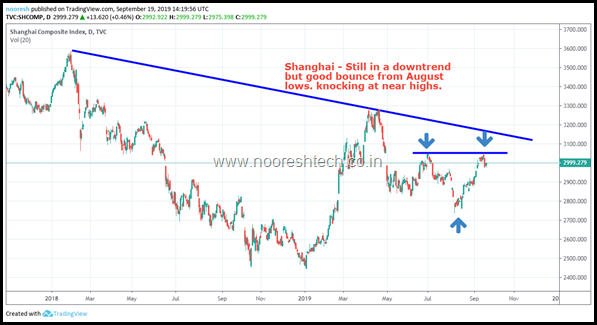 KOSPI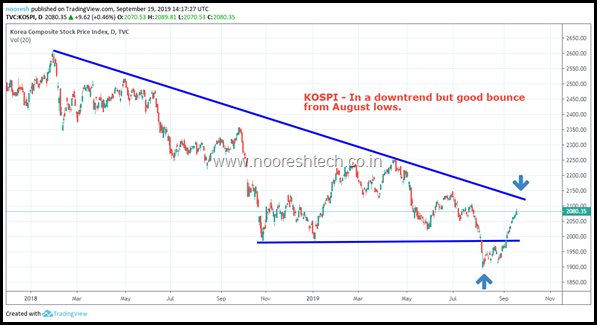 NIKKEI 225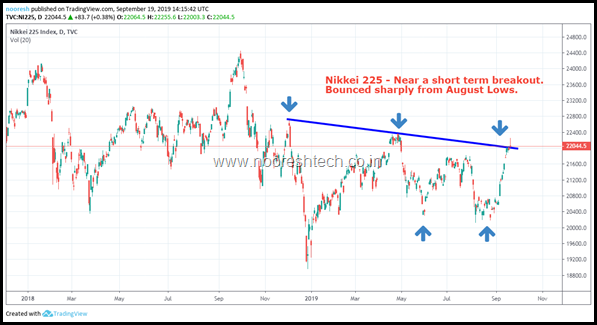 CAC 40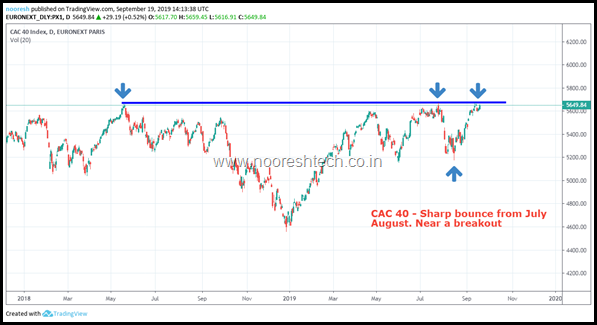 DAX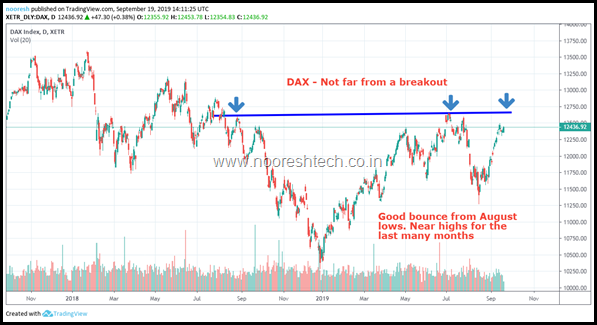 S&P 500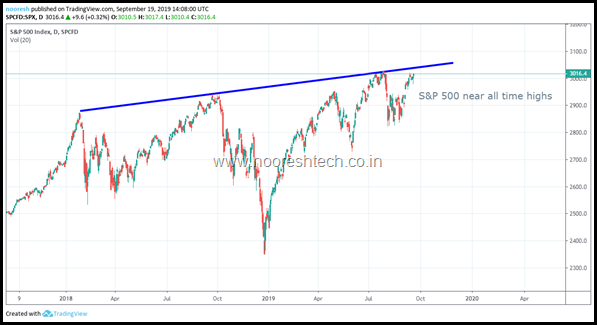 Technical Analysis Training Mumbai – 12th and 13th October 2019.
For course content – Click here
Payment Link – https://www.instamojo.com/analyseindia/technical-analysis-training-mumbai-12th-and-/
Planning one in Surat/Ahmedabad and Delhi. If interested mail to nooreshtech@analyseindia.com