In our last post we mentioned as to how India was now diverging with global indices and time to lookout for reversal signals.It just took 3 sessions post the announcement.
Now that Index has done well its time to keep looking out for stock specific trends.
In todays post we look at a few stocks which are consolidating for quite some time now.
They may remain in the range for a long time, quickly breakout or do nothing but are kept on radar as long consolidations tend to give strong moves.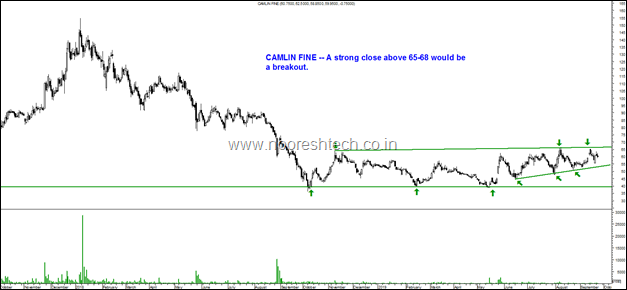 Camlin Fine – A good consolidation for a year. Clos above 65-68 could be interesting.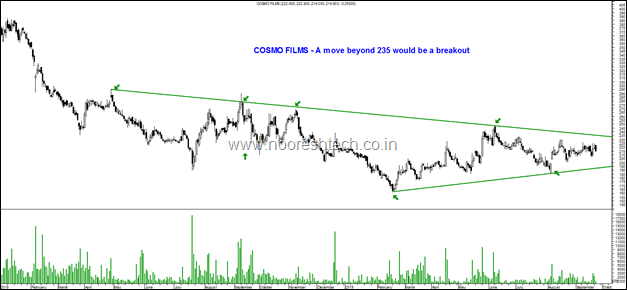 Cosmo Films – Far from a breakout for now but on radar.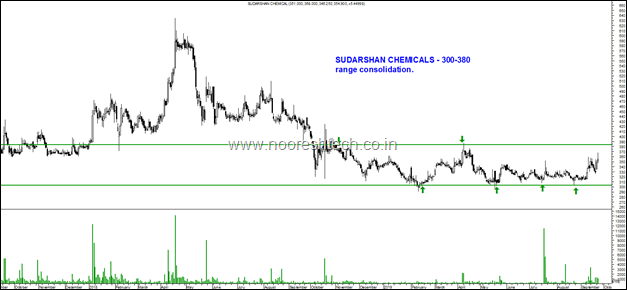 Sudarshan Chemicals – Strong volume action in last few days makes it interesting.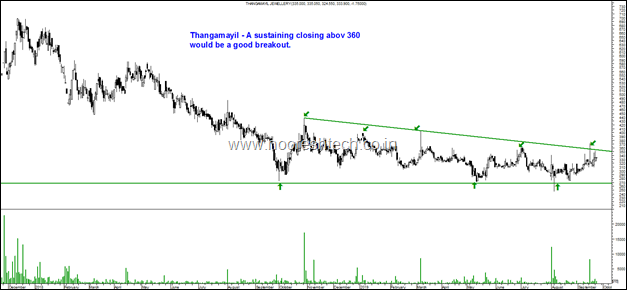 Thangamayil Jewellery – Not a very liquid stock but fundamentally very well placed and interesting. Strong Profit growth over the last few years.
Time to watchout for a volume action and price going above 360.
Technical Analysis Training Mumbai – 12th and 13th October 2019.
For course content – Click here
Payment Link – https://www.instamojo.com/analyseindia/technical-analysis-training-mumbai-12th-and-/
Planning one in Surat/Ahmedabad and Delhi. If interested mail to nooreshtech@analyseindia.com