A few quick charts on radar in the Nifty which are placed interestingly.
Infosys – Cluster of supports at 610-650. Stops at 600 and back to 700-750.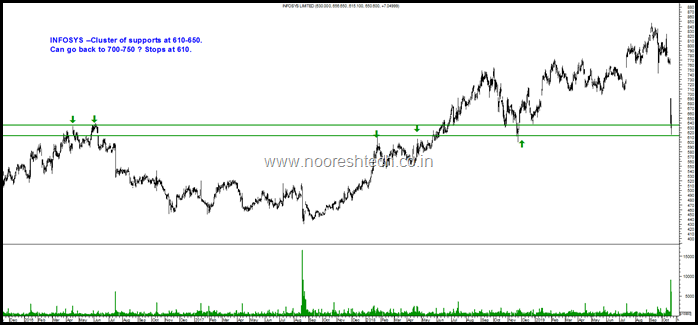 HCL Tech – A blow out move if stays above 1110 or below 1040.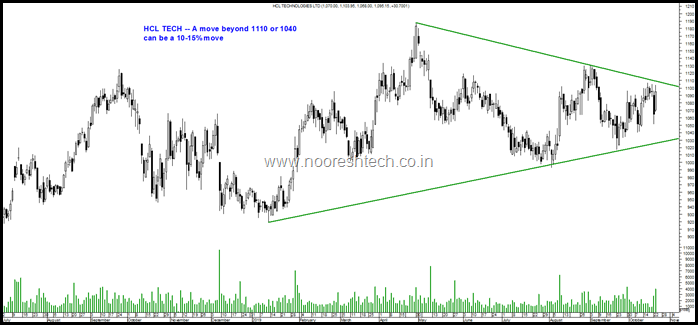 Bajaj Finance – How long will this divergence last ?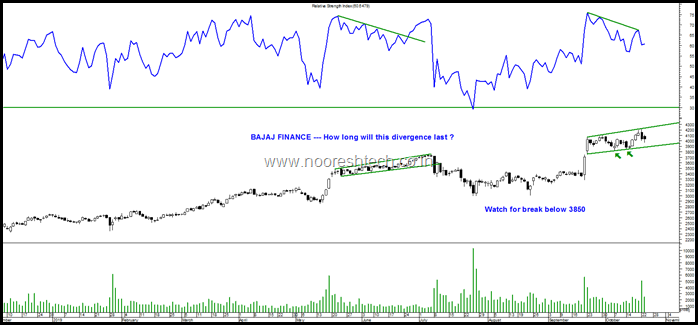 Asian Paints – Divergence and a crack below 1750 on cards ?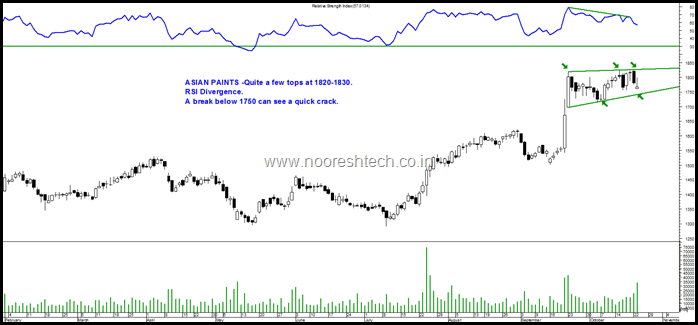 Whatsapp Subscription to the Blog
As most of us now prefer to read/save articles/post through the mobile phone and whatsapp, we are also drifting towards whatsapp subscription to the blog.
This is free and what do you get
1) In this you will get an alert on whatsapp whenever a new article is posted on the website.
2) Interesting older articles from www.nooreshtech.co.in
3) Interesting links and reads from Analyse India
4) Technical Charts and more updates in your whatsapp
The frequency would be a few messages a week. Generally less than 7-10 in a week or 1-2 in a day.
Click on this link for Whatsapp Subscription - https://bit.ly/2IzLJYQ
Do save 7977801488 in your contacts to receive the updates.
or whatsapp subscribe to +91 79778 01488 to receive messages save the number in your contacts.
Those who would like to shift to whatsapp can unsubscribe from the email list.