In my recent tweets have mentioned about how a lot of star performers of 2014 and so called quality names are down 30-40% from peak and 1 yr return is closer to zero or negative. ( Aia Engineering , Astra poly , mayur uniquoters, symphony , sun pharma etc )
Nifty has been in a downtrend for almost 8-10 months now from the peak in Jan-Feb 2015.
Like the so called quality names of 2014 in  midcaps/smallcaps a large no of Nifty stocks are in a major sideways range for a year. This has made it absolutely difficult to trade large caps as barely few stocks have good trends ( up or down ) for example Maruti in up and Metals in down. Midcaps/Smallcaps/Microcaps are getting very stock specific moves on both sides but good clear trends.
As of now not many look close to a breakout but doubt they can stay in this range for 2016. So hopefully 2016 could be an interesting year for fresh trends in large caps.
Have not covered all but some of the sideways charts in Nifty 50 stocks. Could be more. But these 15 form a major chunk of the Index Weightage.
TCS --- Closer to Breakdown but No Follow Up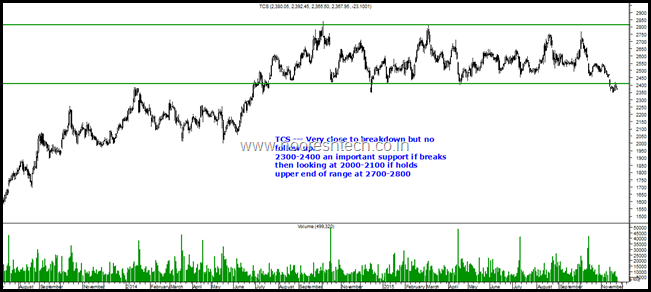 SunPharma - Range Breaks on Downside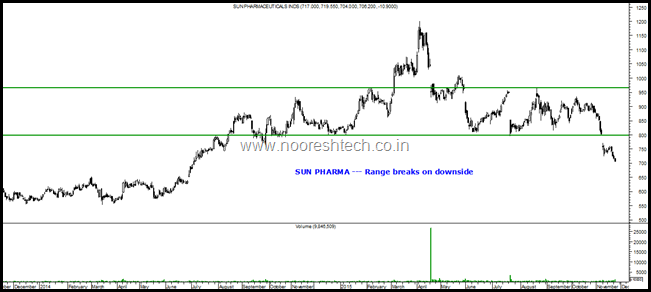 State Bank of India --- Lot of False starts from 230-250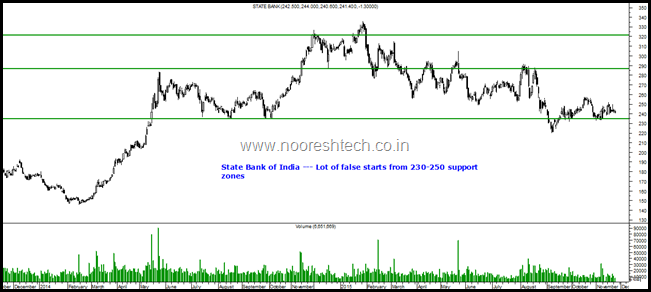 Reliance Inds - Back to testing 1000-1030 range . Can it breakout in 2016 ?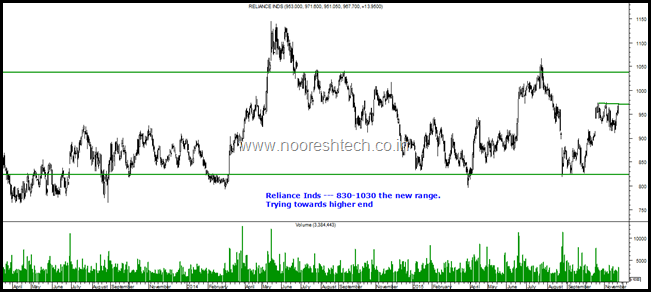 Mahindra and Mahindra - Back to testing the 1350-1400 range ... Will it breakout or back again ?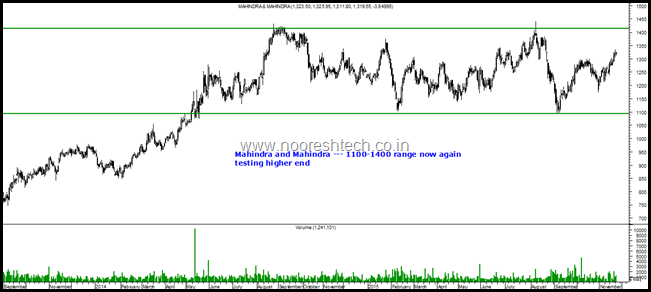 Larsen and Toubro --- Breakdown from range but no major follow up selling. Needs to recover above 1450-1500 to change tracks.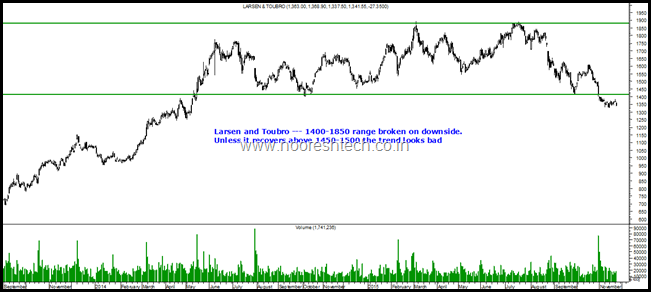 Kotak Mahindra Bank --- Will it break 600-750 range in 2016 ?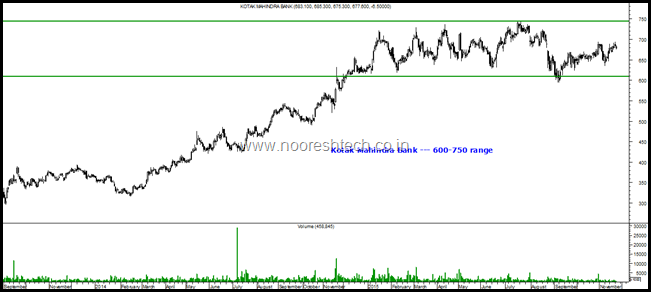 ITC --- Absolutely no trend for a couple of years now. Will it comeback or its good times are over ?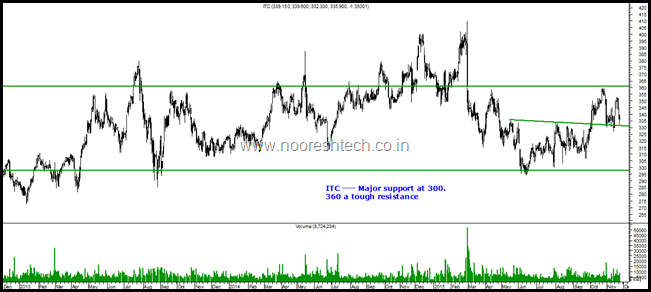 Infosys - What a range for a year !! 950-1150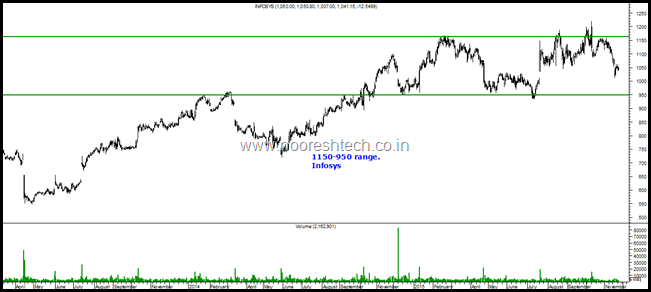 ICICI Bank - Back to where it started from - 245-260 an important support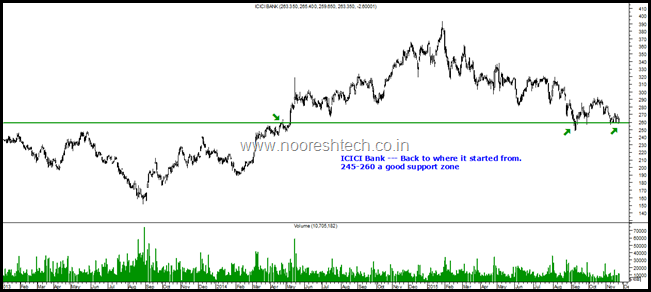 HDFC Bank --- Sideways but no major drop. A small range of 970-1120.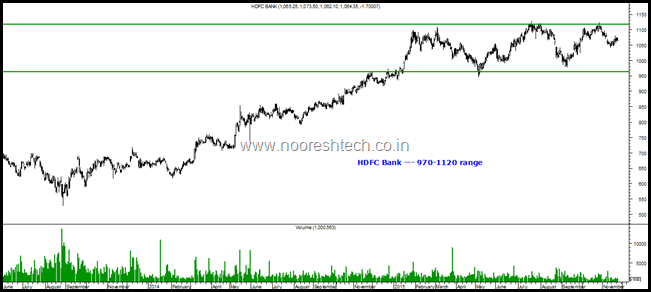 HDFC Limited - 1100-1350 a range. Will it change in 2016 ?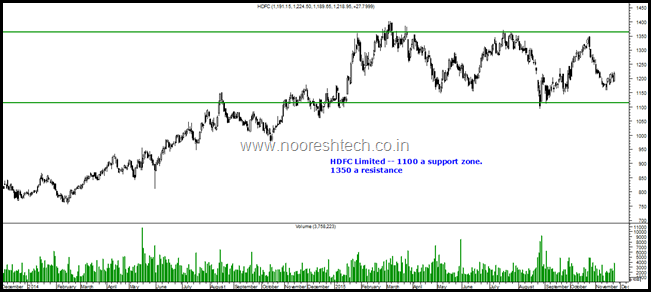 Cipla - 600 a good support. Time to chip in ?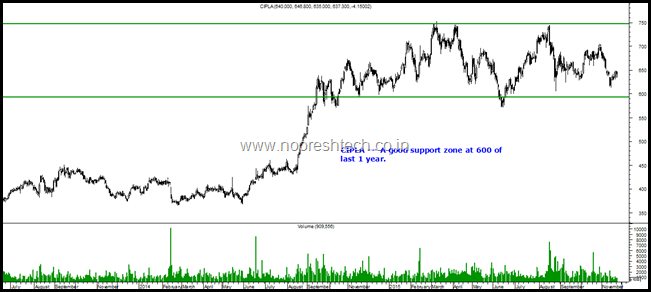 Bajaj Auto - Triangle Consolidation. Will it break above 2650 in 2016 ?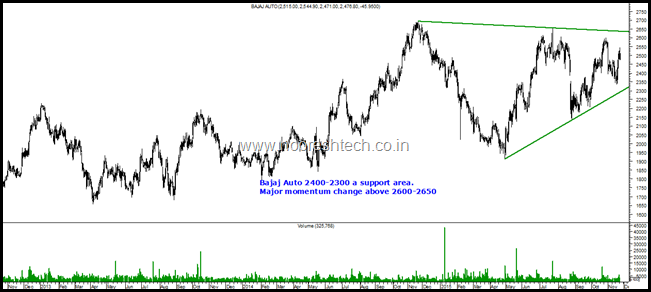 Axis Bank - Back to Breakout Area. 430-450 crucial supports.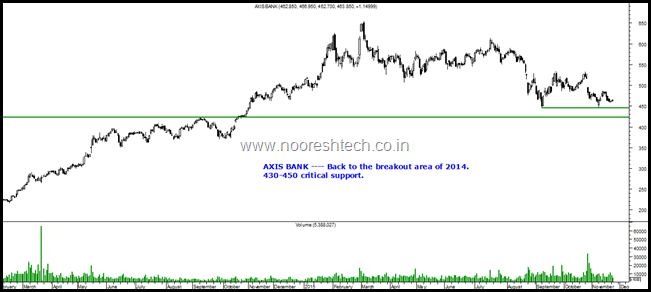 Bottomline
For the last 1 year or more we at Analyse India have focused a lot more midcaps/smallcaps and microcaps ( which we anyways focused are all the time )  but I think 2016 could be a time to again focus on Large Caps and watch for new trends to form and possibly give some low risk high reward trades.
We also have a product for Investors with a long term outlook and is for limited no of members and subscription open only for limited period of time.
What do you get in Big Value 3.0 ?
25-50 investment ideas in a year.
1-4 investment ideas in a month.
Focus will be on companies with decent fundamentals and good potential.
There will be a few trading bets due to market opportunities based on technicals.
A  bit of technical analysis for better timing or catching the trend early or in momentum for picking up good companies at good prices.
The normal allocation to one stock would be 2% to start with. So ideally we should have 50 stocks. But in many cases we will allocate more to some stock with max limit of 10-12% to one stock and around will generally be diversifed to a minimum of 20-25 stocks or more.
The accumulation of stocks would be done over the next 1 year so one will be investing systematically and increasing allocation to equity in steps.
We would be focusing on companies which have good management record, decent dividends or growth so that the drawdown in case of a bad market trend is not huge. Also money would be deployed over a period of 1 year volatility would reduce.
In the long run a diversified stock portfolio can beat the benchmark index returns by a big margin. For example in a study we did for a random portfolio of stocks, outperformed the Nifty/Midcap Index returns over a 10 year period. This period had two rounds of bull/bear cycle. But going into good companies can reduce capital loss in the interim.  ( So our returns could also be totally random but we try to make lot of efforts to outperform at lower risks. Do read this post )
We do not focus on catching multibaggers or 10 baggers but it is about finding good risk-reward entries in quality stocks. Pleasant surprises are welcome.
There are no promised / expected /possible returns or possible loss / expected loss etc but the target is 20-30% annual returns along with beating the benchmarks by a good margin and to control risks more importantly.
The motive of this product is to make investors increase their exposure to equities gradually and we will put the full allocation over the next 6-12 months ( starting November 15 th ). The service period is roughly 12-18 months. ( Updates will follow for Big Value 2.0 picks for another 6 months.)
We will generally have an update every few weeks and a portfolio review once in 3-6 months.
Apart from the stock recommendations and updates on the same every quarter we do send Technical View on the Markets on important times ( like say 7600 ) and other additional research.
What you will not get in Big Value 3.0 ?
Short Term Trading Calls
Derivatives/Nifty etc.
How much do we charge and how do clients need to go about it?
The charges are Rs 24000  ( For 1 year and a little more ) .
PAYMENT LINK FOR ANALYSE INDIA BIG VALUE 3.0 Subscription
https://www.instamojo.com/noooreshtech/analyse-india-big-value-30/?affiliate=entrepreneur987
Read More on this link - Analyse India Big Value 3.0