In this post we are focusing on stocks which are consolidating or very close to a major support/resistance levels. Some of these could give a breakout move going ahead in next few months.
TCS --- Yet again at that 2750-2800 resistance.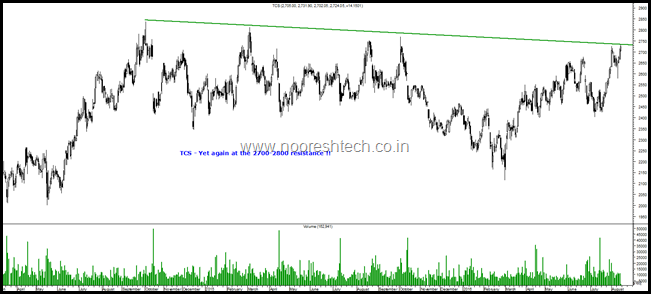 Tata Power --- Very interestingly placed. 75-78 a cluster of tops/bottoms. Can it change trend ?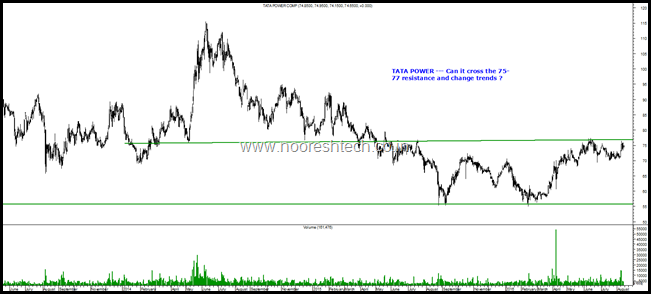 SAIL - Looks like the worst steel company in terms of performance. Can it breakout out of 45-52 range ?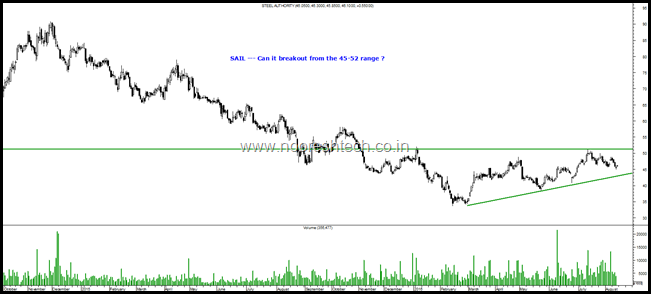 Reliance Industries - The biggie which has been a laggard for almost a decade now. Can it breakout above the 1050-1100 resistance. First indication would be a cross above 1050.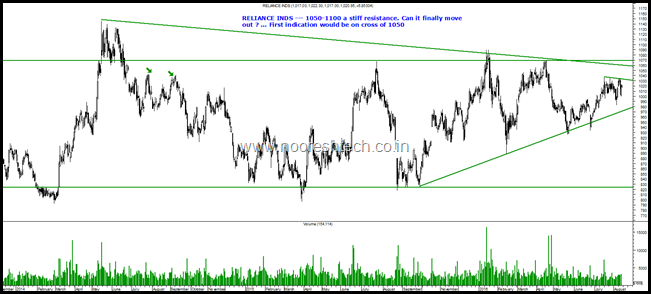 ONGC - Couple of failed attempts to bounce. Can it cross 240-245 or 220 to give a big move ?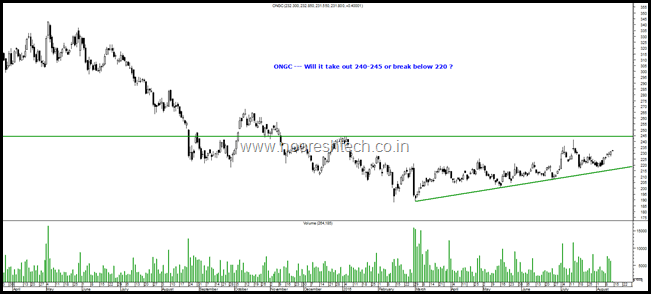 NMDC -- A solid resistance at 105. Whenever it crosses could be a massive move if it does.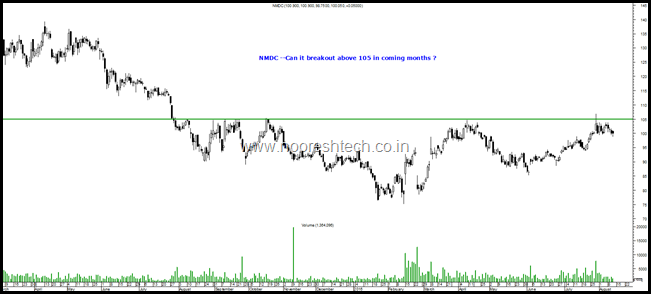 Kotak Mahindra Bank - Did breakout into new highs but consolidating at 740-790. A fresh move above 790 ?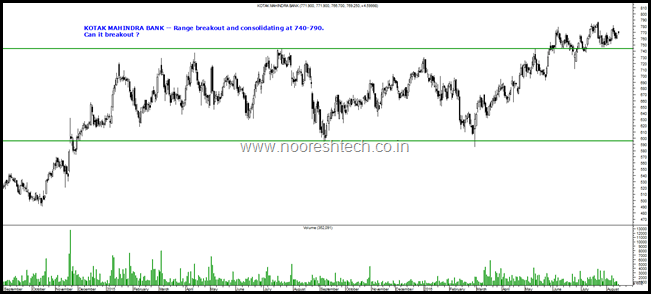 HDFC Limited - 4 attempts at 1400-1430 in last 12-18 months. Will it be able to cross in the future ?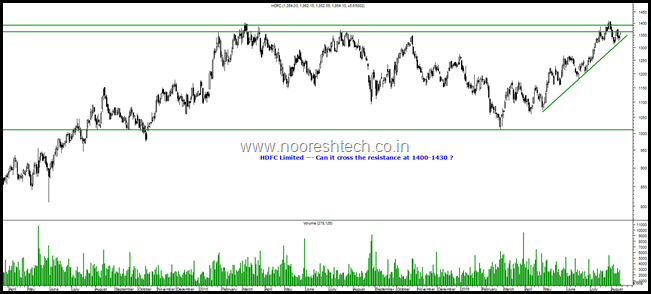 Divis Labs - A good consolidation - Can it cross into all time highs above 1230 ?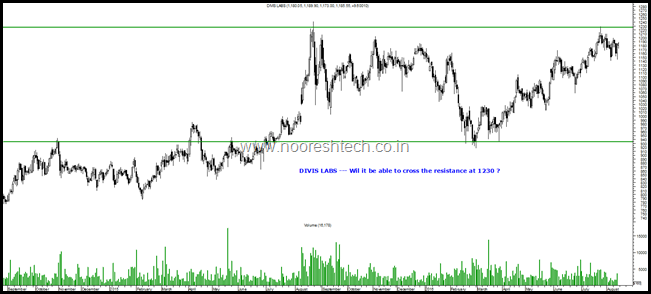 Bharti Airtel - A laggard for almost a decade now. also a laggard for a year now. Will it break the 340 mark or 390 mark ?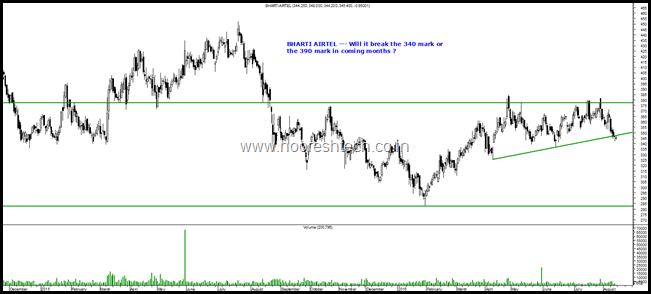 Technical Analysis Training Bangalore
Date:
20th - 21st August 2016
Timings:
9 am to 6 pm
Venue :
Iris Hotel
70, Brigade Road,
Bangalore-560 025
Fees - Pay as much as you want.
Registration Fees = Rs 5000 ( Refundable )
This is how much you can pay
1) Ask for registration fees to be refunded if you do not like the course.
2) Pay anything above Rs 5000.
(You can pay in chq/neft/online/gift/blessings at the venue or anytime after the course. There is no upper limit to the payment:))
Entries on a first come first save basis. Batch size 15-30 participants.
No Conditions apply. You can also directly come at the venue .
Link - https://www.instamojo.com/entrepreneur987/technical-analysis-training-august-20-21-ban/
Eligibility - A serious interest and intent to learning Technical Analysis to help you in your trading/investment decisions. It is 16 hours of attention followed by another month or two of practice to build confidence. If not interested there are better ways to spend time on a weekend.