These are not recommendations - Please do your own research and risk management.
Focusing only on the Nifty and Junior Nifty stocks in this post.
Looking at stocks which have made a few strong basing out formations possibly.
Also buying supports is tricky as no one knows whether it could end up being a breakdown or a major bottom. Only good part is you can define a clear stoploss for the trade or even get into a short if the supports break.
The other way is to look for a cross above recent highs. I personally find this trades tricky as my style is more towards longer breakouts.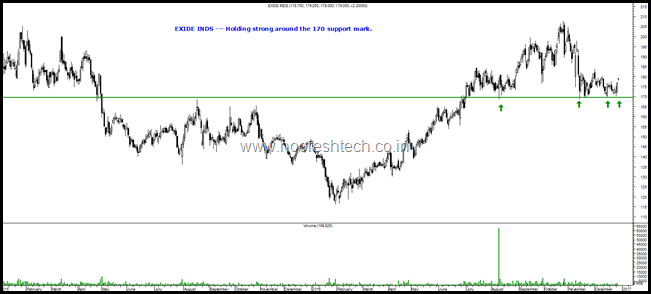 Exide Inds
Good support seen around 170. Also a big block deal was done at those prices a few months back.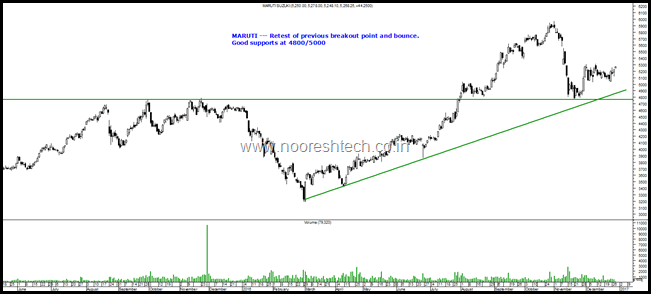 Maruti
Retest of previous highs around 4800 done and bounced strongly.
Good supports at 4800/5000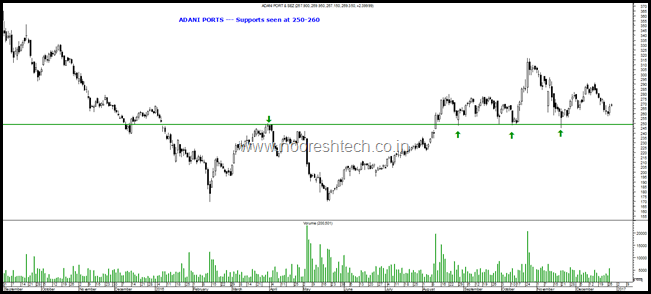 Adani Ports
Few bottoms around 250-260 in last few months. Also promoters have been buying as per Insider Trading Disclosures.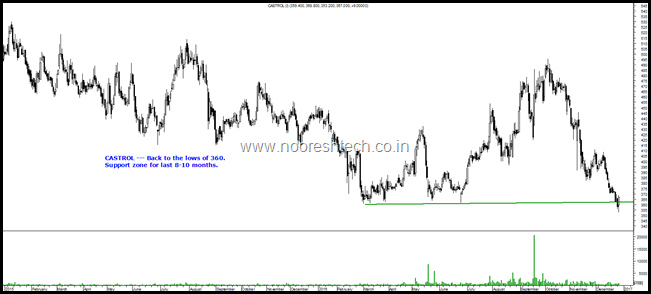 Castrol
Back to the support zone of last 10 months around 360.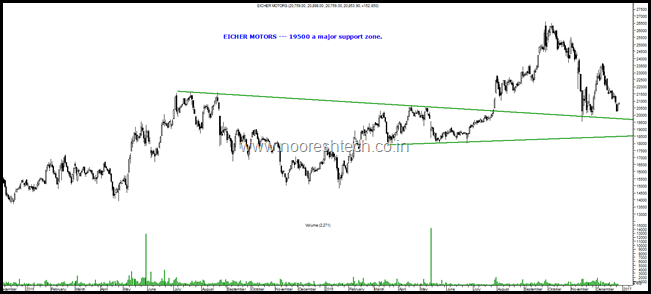 Eicher Motors
19500 a major support zone.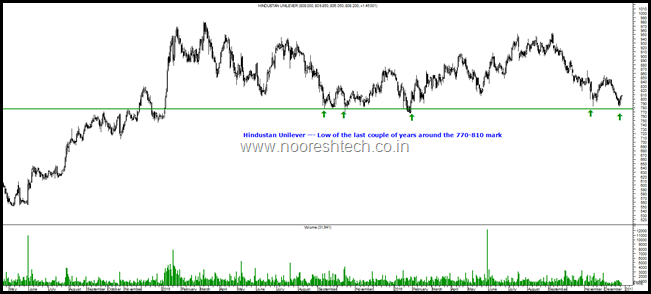 Hindustan Unilever
770-810 is the lower end of the range for last 2 years.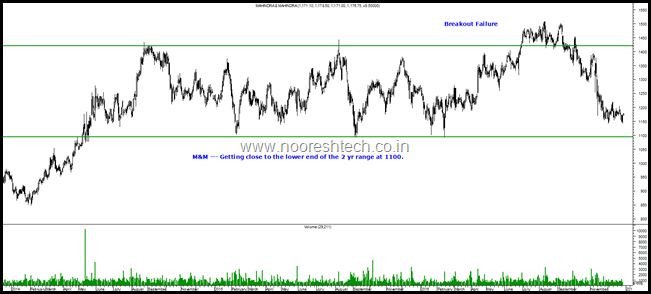 M&M
After a breakout failure at 1400 the stock is now again close testing the 2 year range at 1100.
Shriram Transport
Back to the lows of 750-800 made in last 2 years.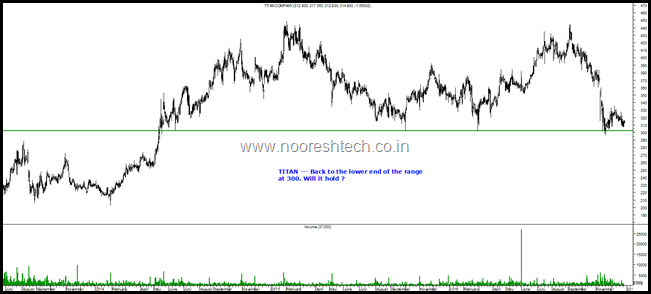 Titan
Back to the lower end of the range at 300.
If you are looking out for customized Advisory for your Portfolio or wanting to create a Portfolio
https://www.nooreshtech.co.in/quickgains-premium/platinum-plus
or can mail on nooreshtech@analyseindia.com
For other services - https://www.nooreshtech.co.in/quickgains-premium