I keep looking at NSE Indices a lot more than BSE indices and since Defty ( Nifty in dollar terms) is no more updated live by NSE and more so end of day. There was a time when Nifty Defty had a derivative contract too.
But both the indices Dollex 30 and Nifty50 USD Index are now around 2-5% away from the highs of 2008.
Now that's a 10 year return of 0 or negative in dollar terms ! Also from the highs of 2015 its just 5-8% higher in Dollar Terms.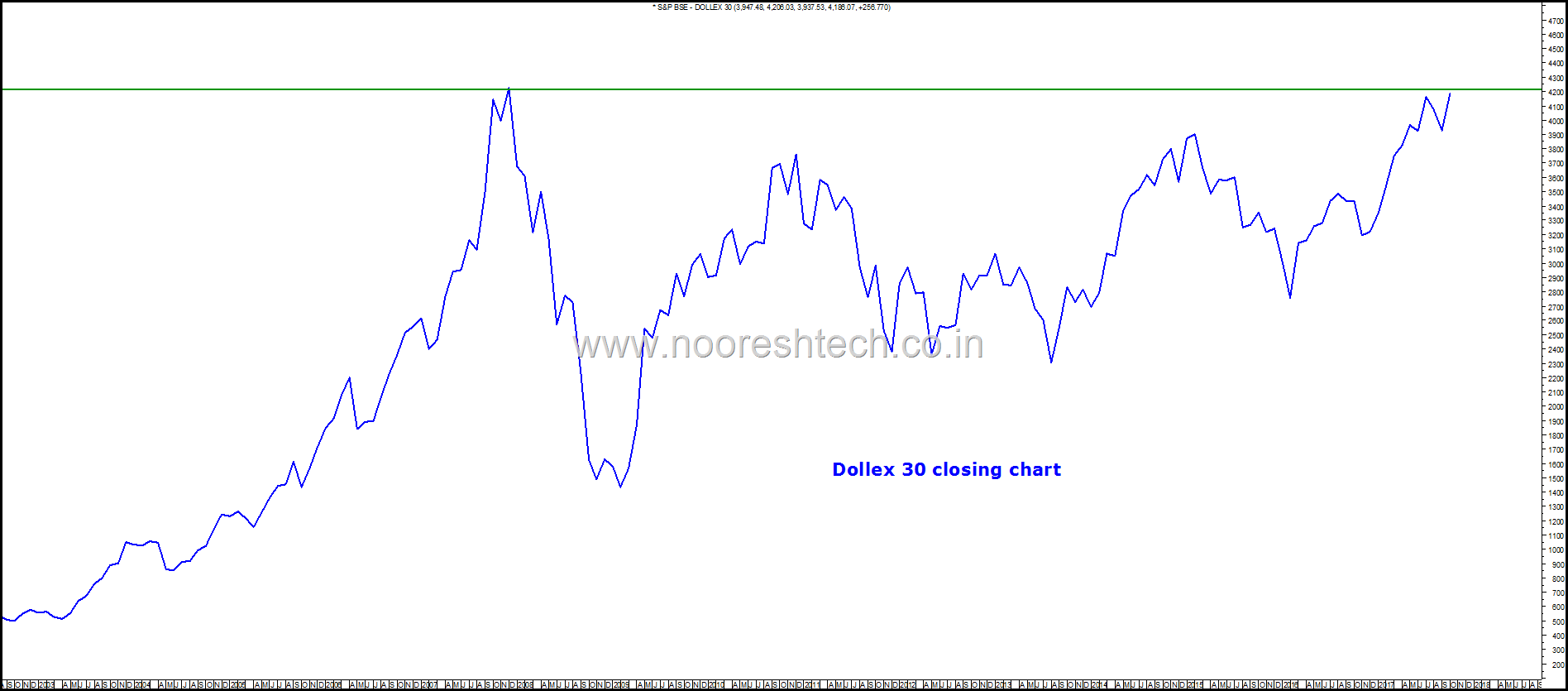 Can this breakout in coming years and finally make returns in Dollar terms. FII selling to turn into buying sometime in the future?. Something similar to what happened to Domestic becoming buyers post the big breakout in 2014.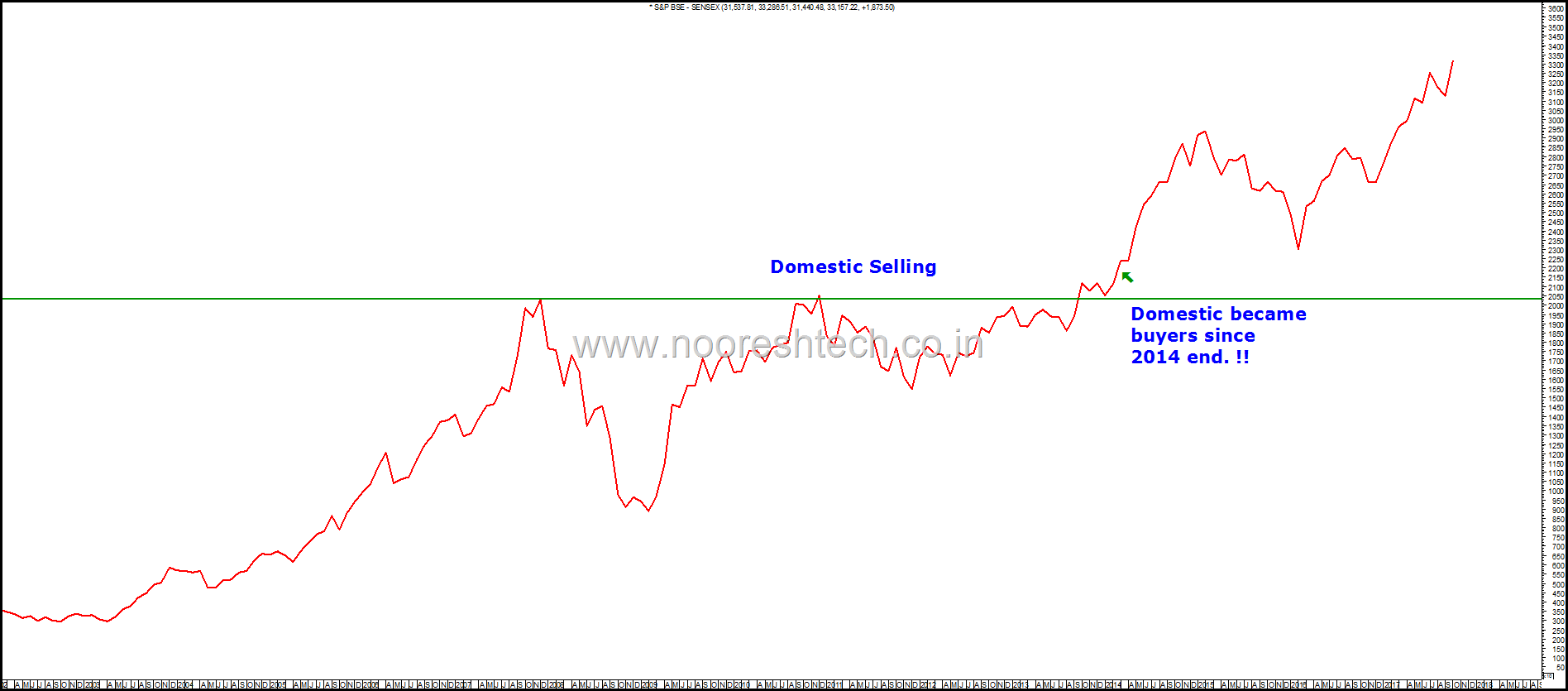 The Domestic buying or DIIs since the last 3 years has been phenomenal !!
Just look a this turn in DIIs becoming buyers or rather Retail Investment coming into markets post September 2014. Modi Effect , Lack of other alternatives, Lower Interest Rates but the chart below shows when it turned it went exponential in terms of Investor Accounts as well as monthly SIP flows.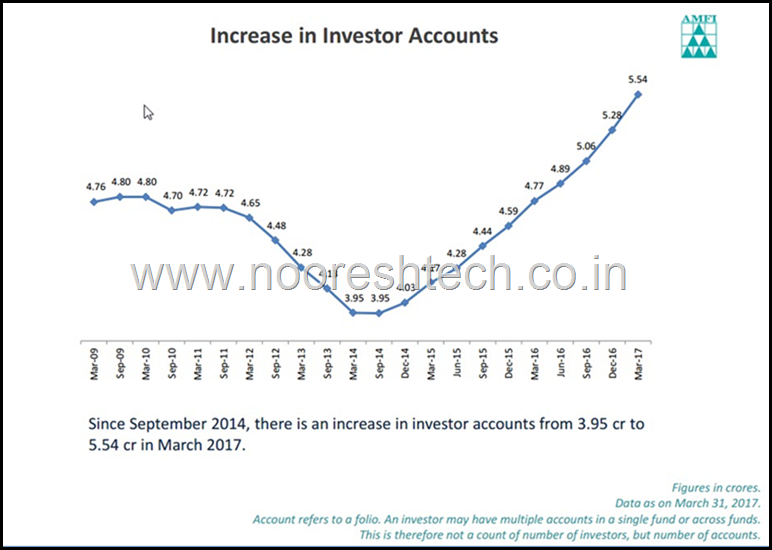 A more detailed note which was first released in April 2017-
The only thing which is desperately missing is Earnings and whenever that Sher Aaya story turns into a real Lion it would be interesting. ( Last 3-4 years – "Growth will come in 2nd Half "is a good tagline. Nifty EPS sticking around the 400 + –5% mark. )
As of now DII buying is countering the FII selling but what if they both turn buyers ?
Would love thoughts and comments.
Happy Investing,
Nooresh Merani