Nifty Technical View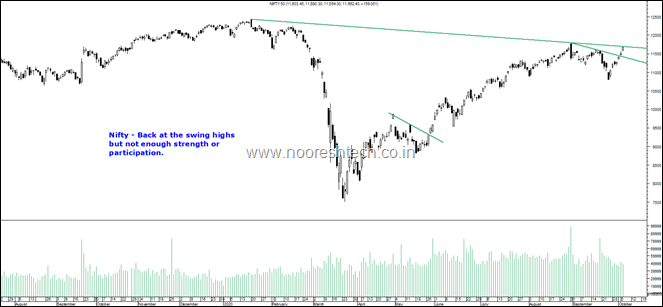 Nifty almost back to the previous swing highs.
The current reversal is quick but is a very narrow rally.
Thanks to a jump in Bank Nifty which was a laggard and leadership by IT
There could be a pause in IT and for further momentum would need new leadership. None other large names look that promising.
Nifty50 Equal Weight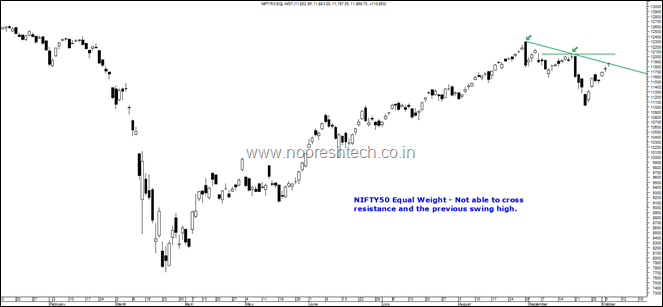 Yet to cross the trendline.
Still away from the recent swing highs.
The Nifty50 Equal Weight shows lack of leadership.
HDFC Twins – Apart from TCS taking the mantle the HDFC Bank and HDFC Limited were the big impact makers in last few days.
Both nearing tough resistance zones .
HDFC Bank – The Big Resistance at 1150-1200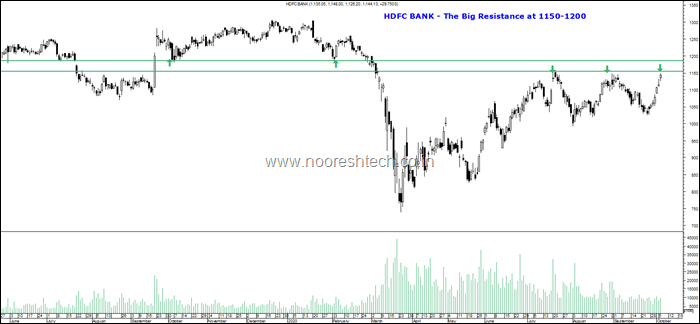 HDFC Limited – Huge Volume tick and now facing a big resistance at 2000. Would have been a short trade but the huge volume tick is the problem.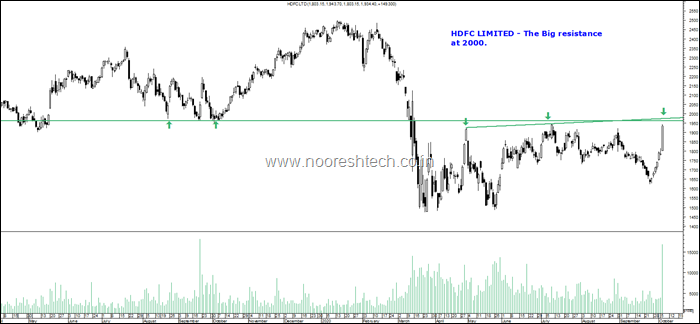 No strong reasons to believe Banking and Financials will take leadership yet.
Brief Video on Product Offering – Online Video Course and Analyse with Me -
After receiving a lot of inquiries,Have created a small video explaining the course offerings
Online Technical Analysis Video Course https://youtu.be/fJYX1TP0a6I
Analyse With Me – A Practical Approach to Technical Analysis https://youtu.be/K92k4V_BAaY
( Do Join as quickly for the Oct-November Batch.)