Nifty Technical View.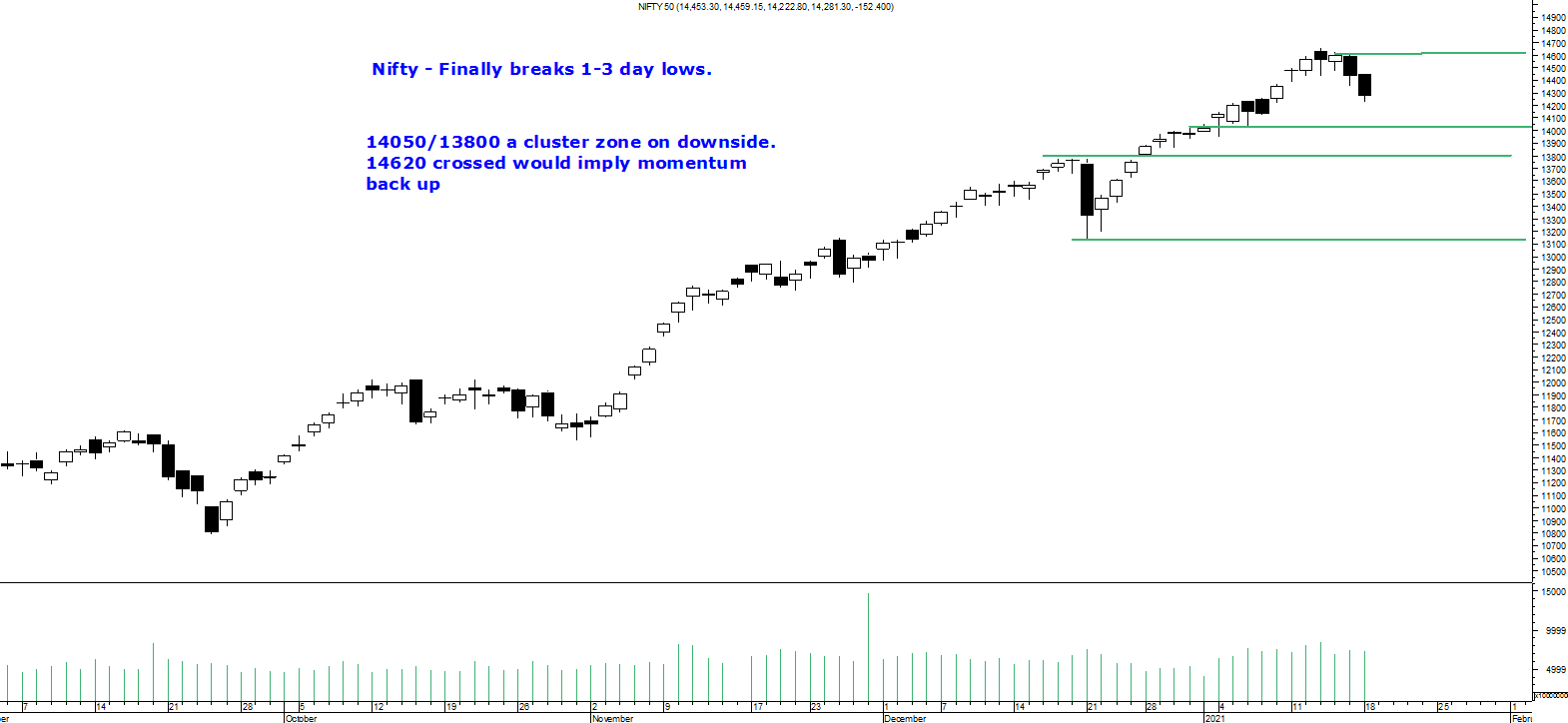 Nifty finally breaks the 1-3 day lows. Much needed given the one way move.
Such has been the move that it is still 1000 points plus from the last crack when Nifty dipped to 13200.
13800-14050 is the major cluster of support to watch for below which momentum shifts down.
Above 14620 would imply the momentum is back up.
Nifty50 - A look through its constituents. 
Taking a look at the Top 7 constituents of the Nifty which is equivalent to 52% plus of the Nifty.
HDFC Bank - 10.7 % Weight in Nifty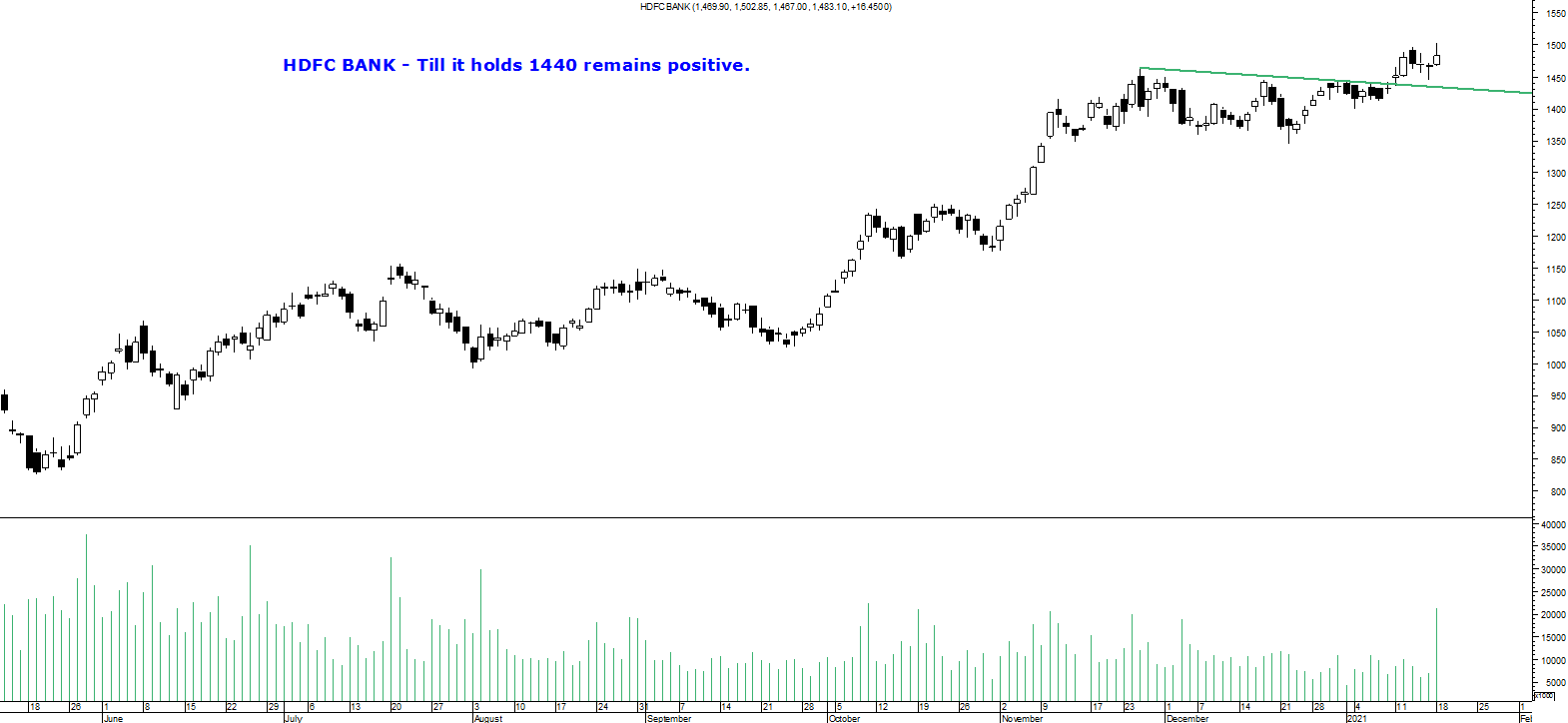 Positive till it holds above 1440.
Hit a new all-time high yesterday when Nifty down.
Reliance Inds - 10.4% weight in Nifty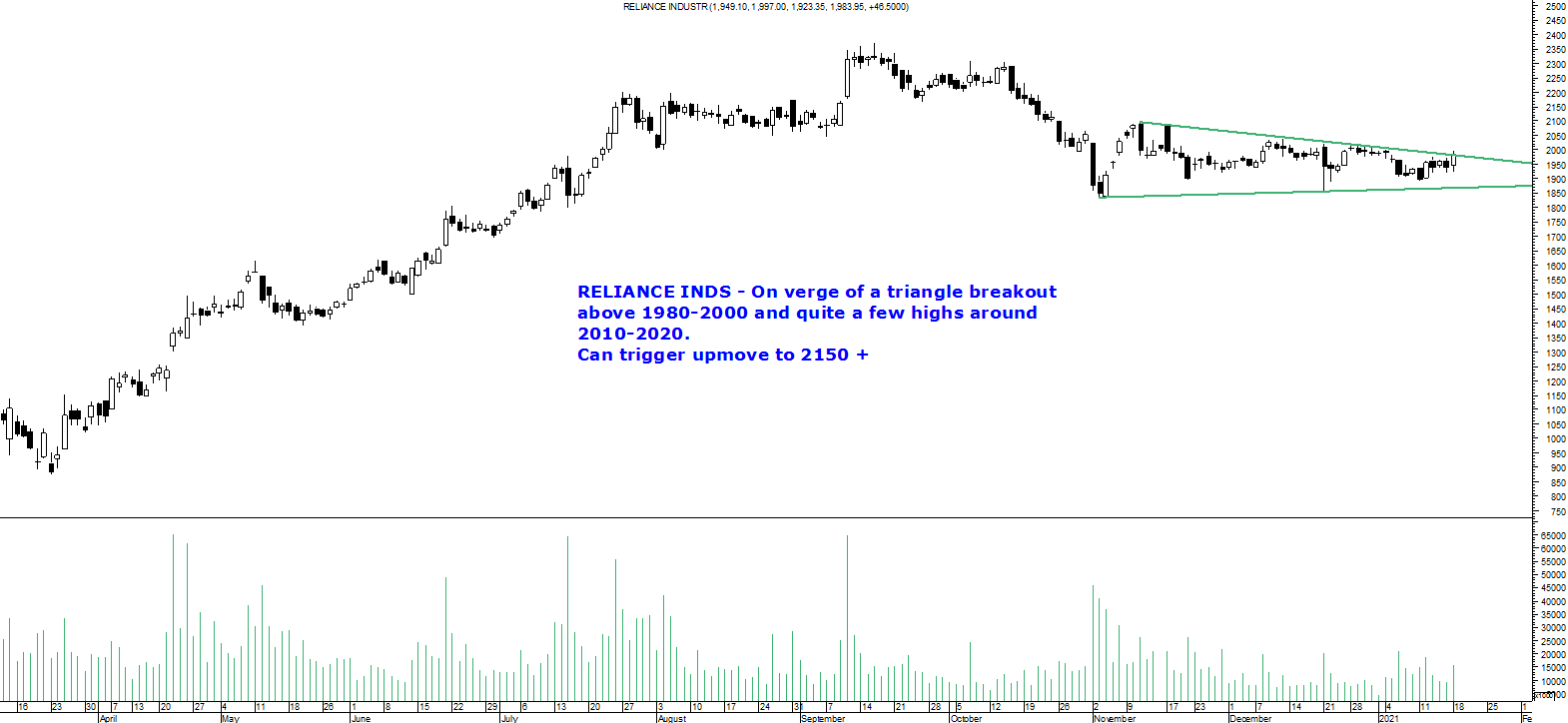 A total underperformer in the Nifty move from 11600 to 14700
On verge of a triangle breakout above 1980-2000.
Can trigger a move to 2150+.
Infosys - 7.6% weight in Nifty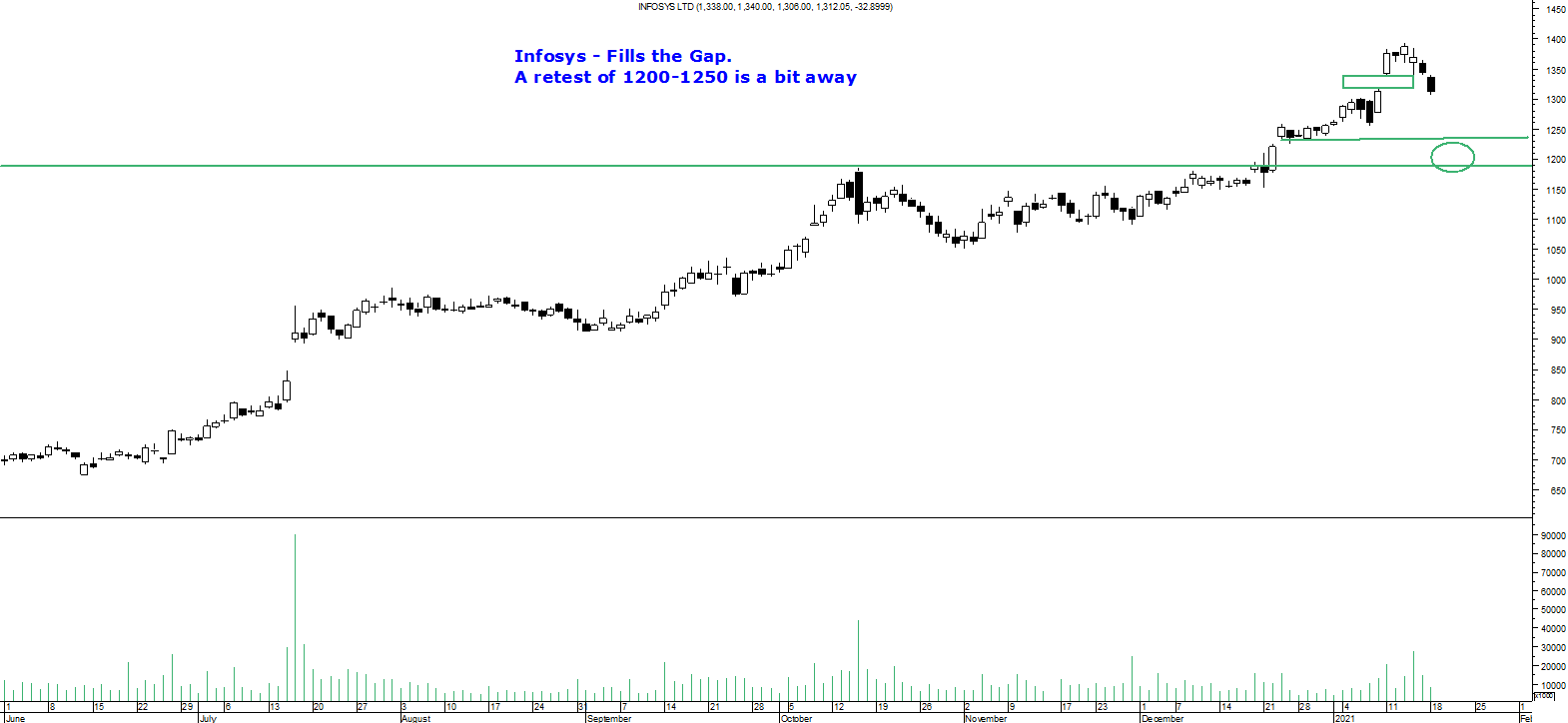 Fills the Gap and showing some signs of exhaustion.
1200-1250 retest is still a bit away.
HDFC Limited - 7.6% weight in Nifty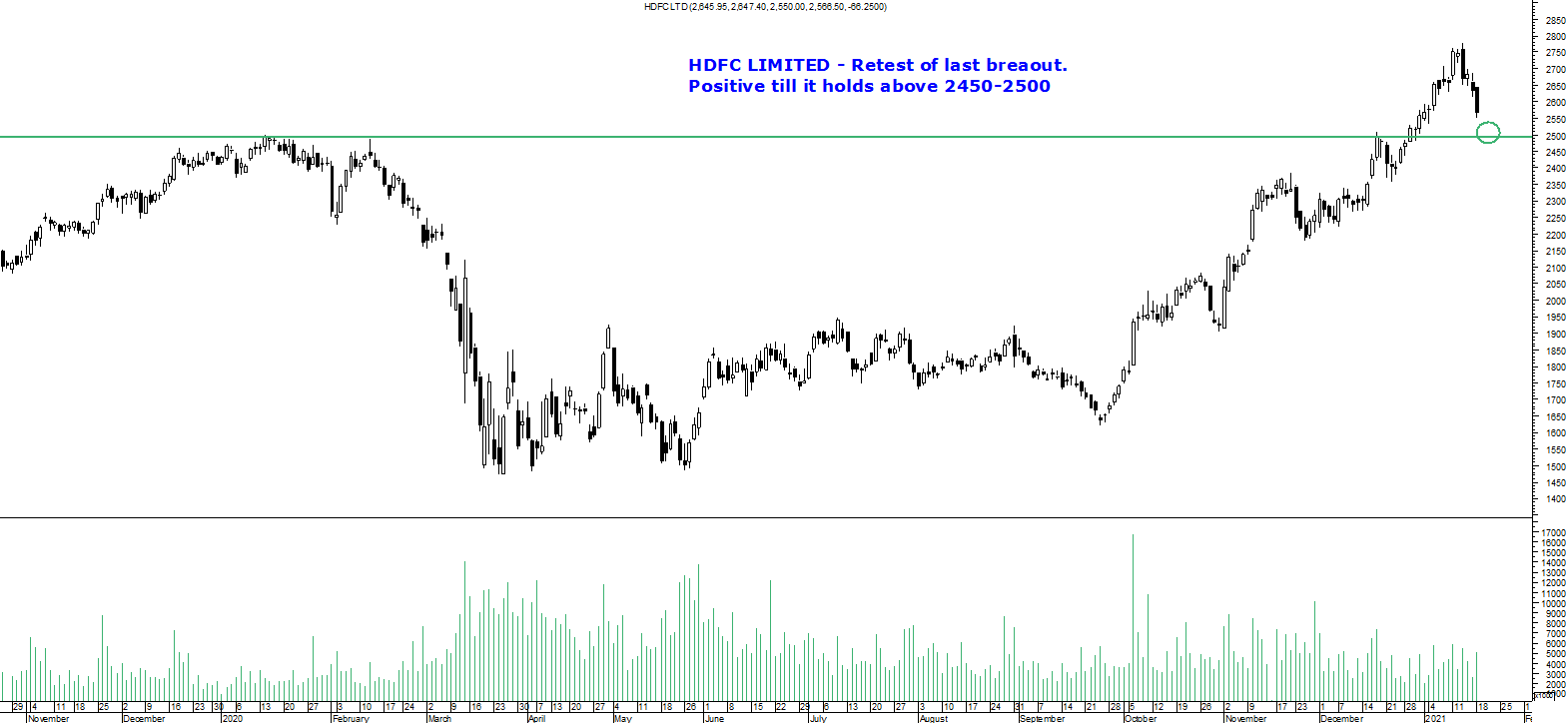 Getting close to the retest of 2500.
Till it holds 2450-2500 looks positive.
ICICI Bank 6% weight in Nifty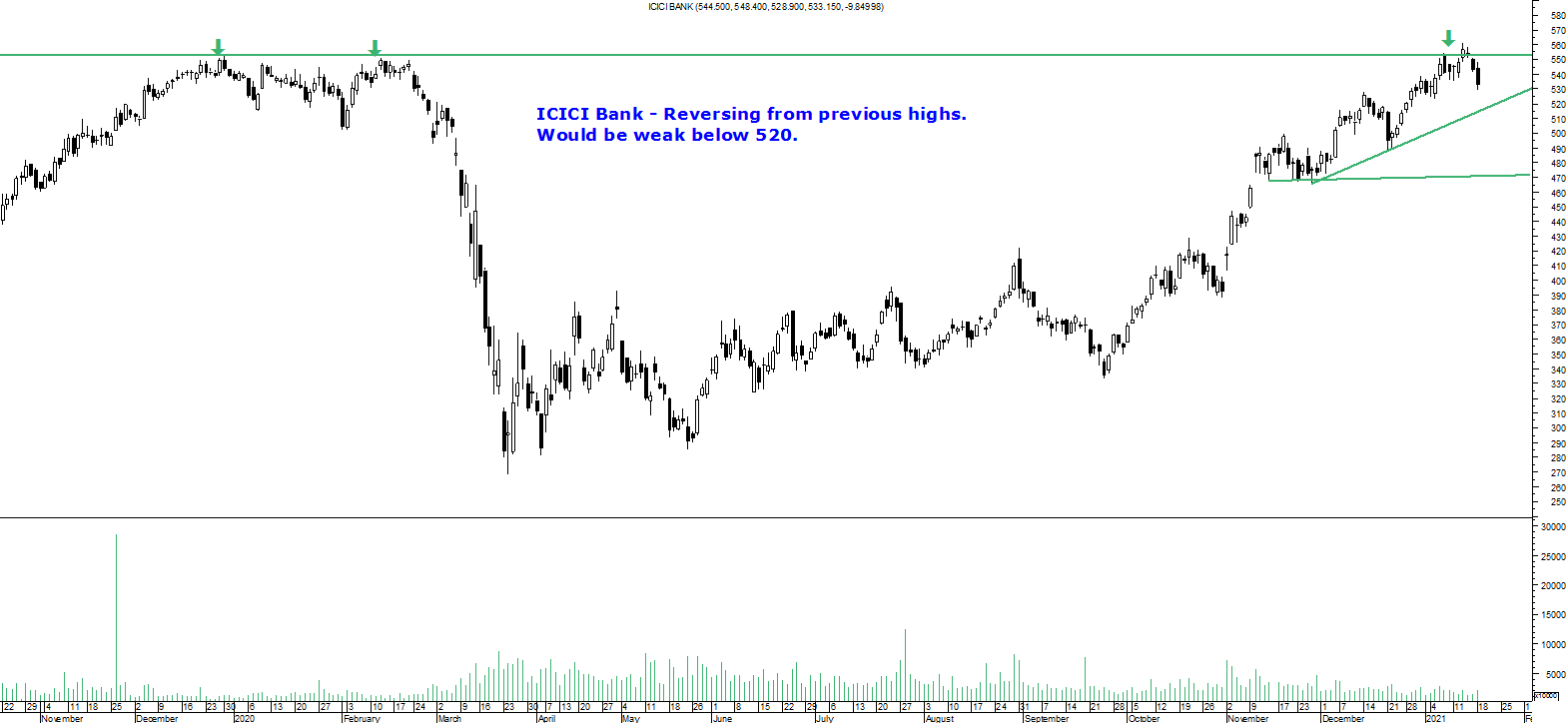 Reversing from previous highs.
Below 520 would be a short term breakdown.
TCS Limited - 5% Weight in Nifty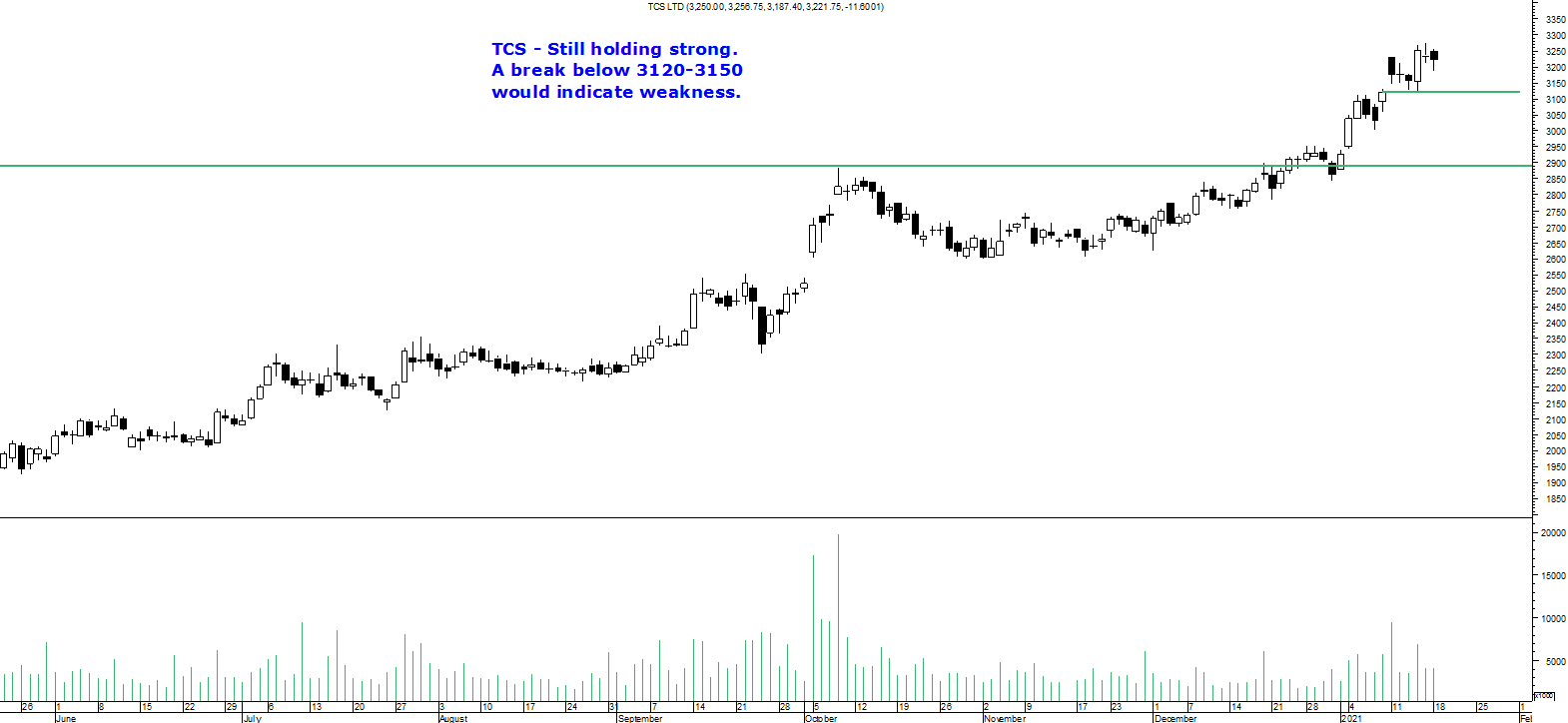 Still holding strong and only a break below 3120-3150 would indicate some weakness.
Kotak Mahindra Bank - 4.9% Weight in Nifty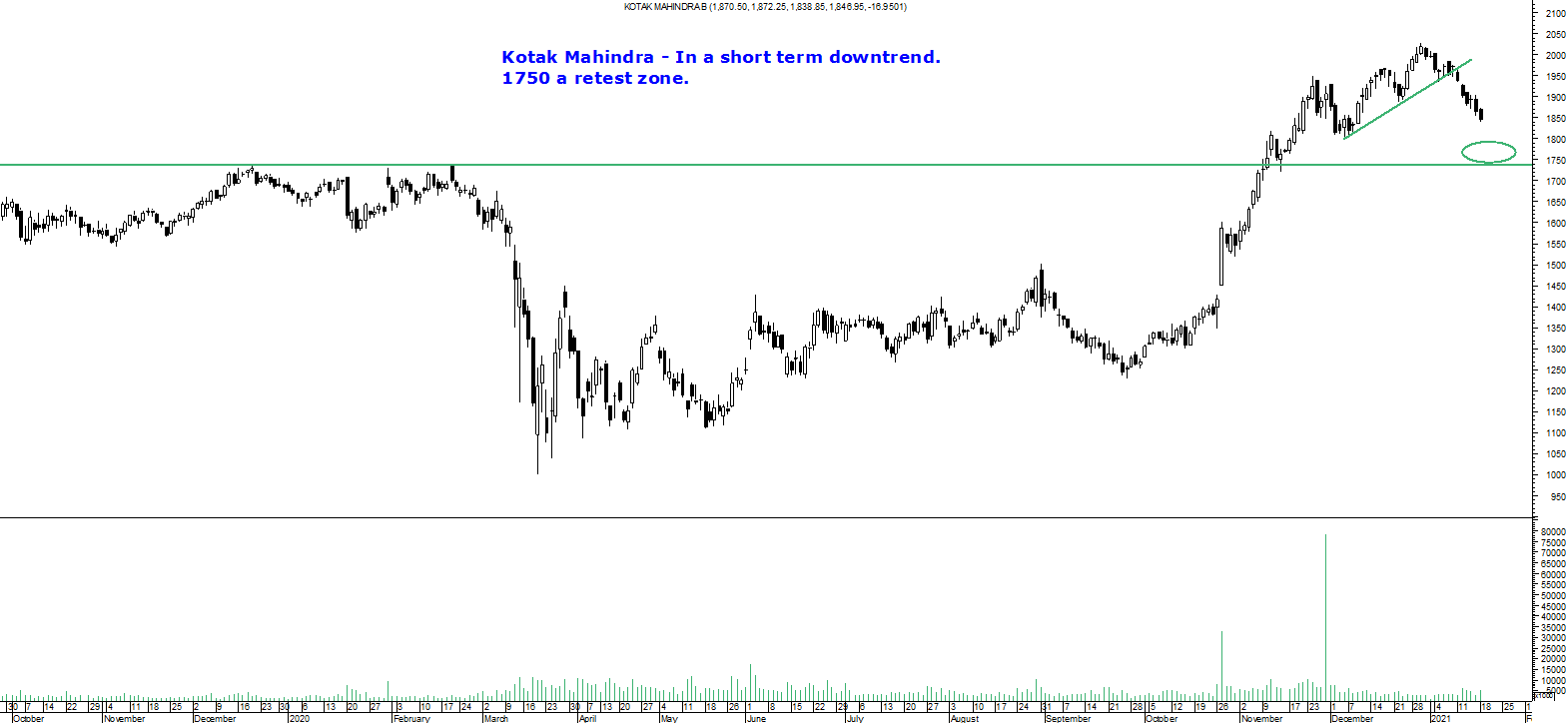 In a short term downtrend.
1750 a retest zone.
Conclusion 
Nifty has seen a pause a lot of constituents are still in strong uptrends and have not broken 3 day lows.
This divergence indicates we might be going into consolidation and not a quick crack on Nifty.
The Stock Specific moves could continue across broader markets but will get more selective.
As a short term trader its time to cut down trading size and be extremely selective.
As an investor one should continue to lookout for stock specific opportunities.
Announcement - Research Analyst 
We plan to launch a few Research Services in the coming weeks. ( I am an RIA too.)
Would love suggestions - nooreshtech@analyseindia.com
Research Analyst Approval.

Online Technical Analysis Video Course https://youtu.be/fJYX1TP0a6I
Subscription Link - https://imjo.in/jWW5cg   Rs 6000 1 year access.