After a thumping victory for BJP and a stable government we did see a good rally for a few days in broader markets but we are back to the Gap of Exit Polls and May lows for the broader market.
Even though Nifty is at 11830 and is in kissing distance of all time highs the divergence is now seen even in the Nifty 50 stocks.
Even though Nifty crossed the Highs of 11171 of Jan 2018 almost 31 stocks out of 50 stocks have given negative returns.
Nifty crossed the highs of 11753 of August 2018 and still 25 stocks out of 50 have negative returns !!
The divergence from midcaps/smallcaps is now gone into the Nifty as well and the index continues to get top heavy.
The last time it was top heavy this way – Top 10 stocks having 60% plus weight was in 2013. It was painful but the next few years were great.
We have seen a decent candle today in all indices for a change and not just the Nifty after the gap filling in all the indices. Need to watchout for follow up to confirm some change in trend. Else we are right in the middle of the sideways range for broader market indices. Time to look out for some fresh long trades.
Nifty Small 100 – Gap Filled and back to lows of May.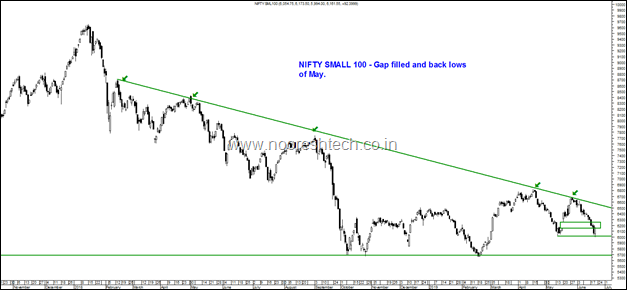 Nifty Next 50 – Filled the Gap and sideways for the last 8-10 months.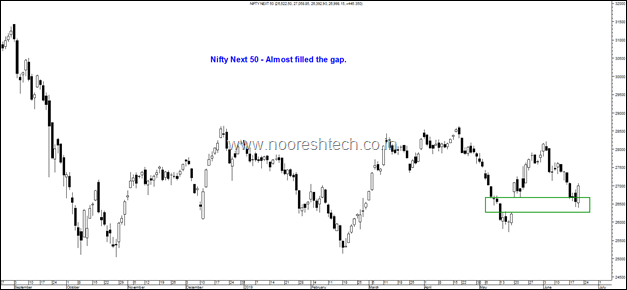 Nifty Mid 100 – Support at Gap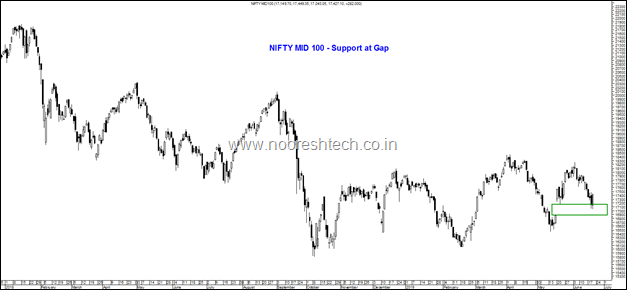 Bank Nifty – Holding up above the gap.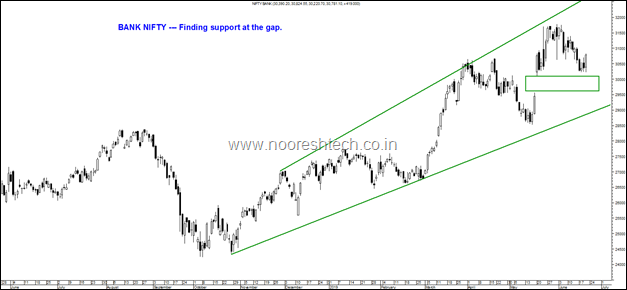 Nifty – Holding up above the gap and finding support at 11600.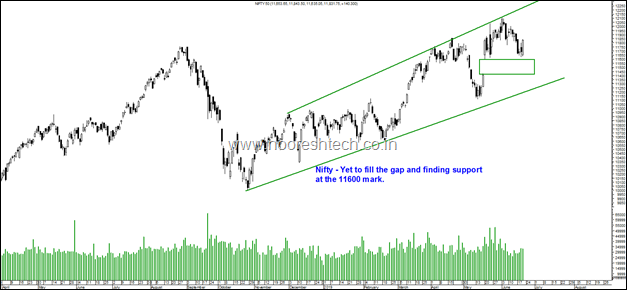 BSE Smallcap – Gap Filled and back to the lows of May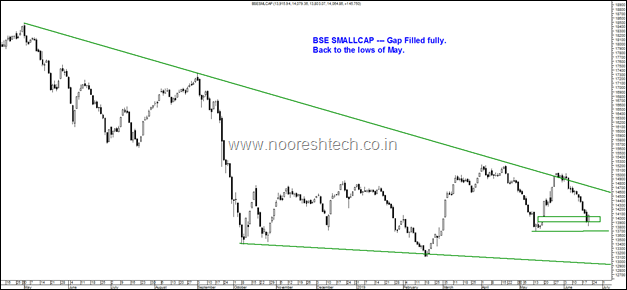 BSE Midcap Index – Gap Filled.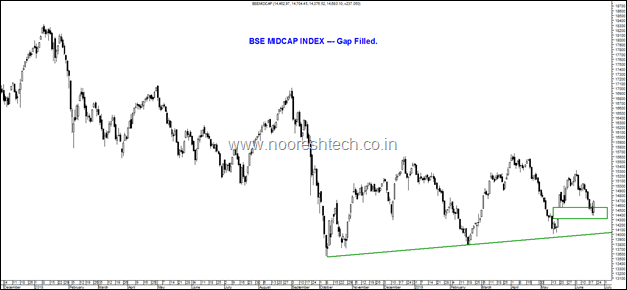 The Risk-Reward keeps getting better in this sideways market for a microcap/smallcap/midcap investor with patience.
The percentage fall currently has directly co-relation to how lower the market-cap. This has created interesting investing opportunities in Smallcaps/Microcaps.
A lot of investors rushed into smallcaps in 2017 and now are aggravating the mistake by shifting to Large Caps !!
Customized Advisory Service.
Minimum Capital = 25 lakhs
Portfolio and Trading Strategy decided after detailed interaction with the client.
Diversified Portfolio. Max stock allocation 20% , Max sector allocation 30% .
A mix of long term bets in small-caps/midcaps and opportunistic trades for short term.
No Fixed Management Fee.
No Brokerage. ( Decide your broker.)
20% of Profits.
High Water-Mark.
For more details Call - Nooresh Merani – 9819225396 ( after market hours )
or drop down to our office during 10-6 pm - 404 Business Square , Opp Andheri Railway Station, M A Road , Andheri West - 400 058
Alternatively, drop in your details for a callback.